Relec May 2018 Newsletter
14th May 2018
The Big Relec Bike Ride 2018 – Brain Tumour Charity Fundraiser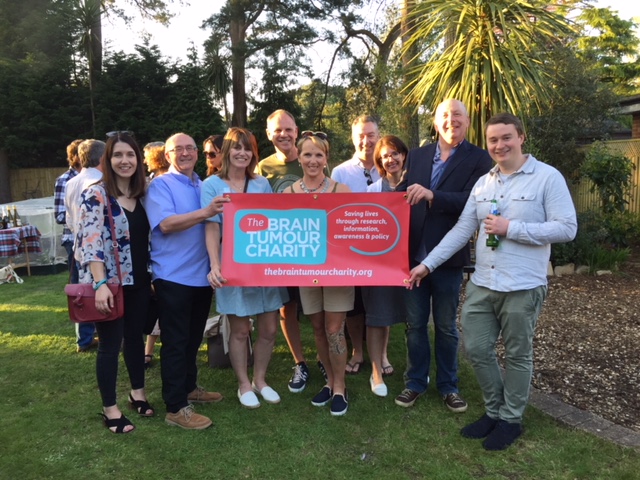 The work of the brain tumour charity is very much in the news this week following the sad death of Tessa Jowell.  Hopefully we can do our bit to raise awareness and also some much needed funds through our 2 week cycle ride from John O'Groats to Lands End.
Our sincere thanks go out to friends, family and colleagues that came to our fundraising event over the bank holiday weekend.  I hope we kept everyone well fed on a mix of haggis, German sausages and sauerkraut.  We've pushed our grand total up over the £5000 mark now and are feeling confident that we can hit our £10,000 target.
Brain tumours are the biggest cancer related killer of children and young adults under 40 in the UK, but survival rates have improved very little in the past 40 years. The brain tumour charity not only funds research worldwide, but are also working on improving diagnosis times, thereby improving survival rates. The charity's headsmart campaign has for example reduced average diagnosis times in children from 14.4 weeks to 6.5 weeks, and they are aiming to improve this further.
Our ride starts from John O'Groats on 31st May and will be riding 80 miles a day come rain or shine (hopefully the latter), finishing at Lands End on Wednesday 13th June – Our route.
We've just 2 weeks to go now until we embark on what will be an epic and tortuous journey, but that's just Pete's driving up to Inverness.  After that we've just got the comfort of our saddles and lots of fresh air over 1100 miles of Britain's finest countryside to enjoy.
Hopefully you've already seen our ride profile, training blog and route schedule.  We also plan to post a report of each day's ride to keep you up to date on how things are going.  Please stay in touch and let us have your feedback.
If we're passing through your town we would love to hear from you and we will try and stop by.
Relec Electronics offers years of experience with inverters from Premium
For over 37 years Premium, S.A. located in Barcelona, Spain has been designing and producing power conversion systems for segments of the market that require high quality, high reliability, rugged, and durable products.
Premium's range of  dc ac inverters is extensive. They are suitable for many electrical and electronic systems for on-board transportation, communication and industrial applications.  Premium's inverters cover a power range from 260 to 4500VA and are available with dc inputs covering 12/24/36/48/72 & 110V dc.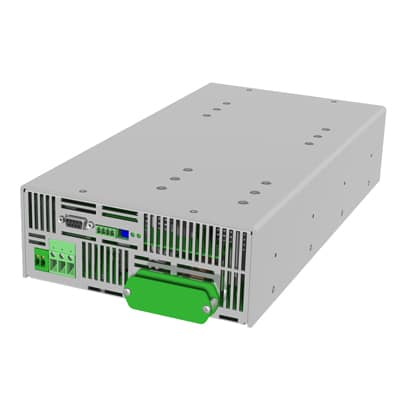 The research and design facility at Premium's headquarters implements extensive controls from design concept through prototyping and production.  These ensure the highest quality and performance not just in development but also throughout the product's expected service life.
All products go through accelerated life testing under full load and extended temperature conditions, which helps to identify any component weakness from an early stage.  Test facilities include:
Climatic Testing –  Performed in an environmental test chamber from -40ºC to +100ºC.  Measurements are made and recorded on key components,  both at static temperatures and also with sharp ramps in the thermal profile.
EMC Testing – Conducted in house from an early point in the design phase. Emission and Immunity tests are performed in a well-equipped test chamber including the ability to perform electromagnetic field tests up to 20V/m and 1GHz.
Electrical and Fire safety – All products have been designed in accordance with EN60950 with a planned migration to EN62368.  Products are also tested EN45545-2 for fire safety and more generally to the requirements of EN50155 for the railway industry.  Again this is an integral part of the design phase with regular design reviews to ensure compliance at all stages.
Premium's most recent additions include the ODS (single phase output) & ODX series (three phase output) inverters which have been designed for motor control applications, and include the following features
RS-232 port: Used to configure and control the unit
Phase inversion: Used to define the motor rotation direction
Programmable output voltage and frequency
Programmable soft start (Control of Voltage and frequency)
Choice of different input voltages
Isolated alrams
These features make the ODS / ODX series the perfect choice for high reliability train-borne systems like emergency HVAC but equally in applications like AC at seat power.  Premium's extensive  range of inverters provides a high quality/price solution whilst keeping the reliability and robustness at the highest level.
We carry a range of ODS inverters in stock at Wareham for next day delivery.  Call us today for a quotation and details of availability.
John Stone – Sales Director
Tel: 01929 555700
Email: sales@relec.co.uk
Visit: www.relec.co.uk
John Stone
Sales Director
Tel: 01929 555700
www.relec.co.uk / sales@relec.co.uk
sign up for our newsletter
Enter your email address below
why choose relec?
Faster

Our aim is to get back to you with an initial response within the hour.

Attention to detail

We pride ourselves on getting you the right product, at the right price and on time.

New ideas

We are constantly looking for latest technology and products for your applications.

Beyond standard

It's not just about the product.  Our service goes way beyond the norm.

Easy

We want to make your life as simple as it can be. Call us to find out what we can offer.