Relec April 2018 Newsletter
17th April 2018
HDMI Displays
Here at Relec we are always on the lookout for new ideas in display technology, especially when it comes to making like easier in terms of system integration. We are therefore pleased to announce the introduction of a new range of HDMI ready panel displays which can be integrated directly into end user equipment.
There are an increasingly large number of single board computers (SBC) on the market right now which have HDMI outputs fully integrated. These include the likes of Raspberry Pi, UP, Advantech and iBase SBCs. Historically integration between SBC and display has been achieved in one of 2 ways:
a) with the use of a separate AD board, to convert the HDMI signal to LVDS. This method has always required additional mounting, cabling, assembling and associated costs.
or
b) The design of bespoke electronics, resulting in additional development time.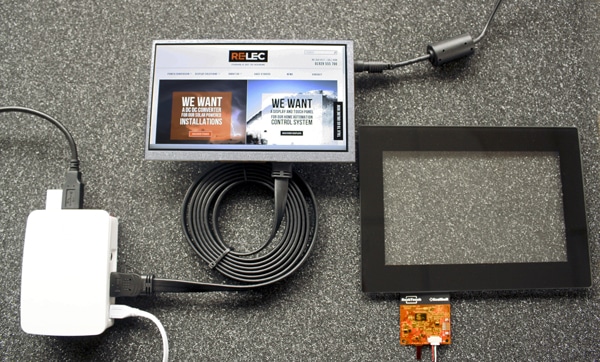 Relec's next generation of TFT LCD display products have addressed this problem resulting in a range of industrial grade HDMI displays which include a fully integrated HDMI input interface. This eliminates the need for an AD board, cables etc. and saves R&D time which would have been required previously.
Our new HDMI displays are available in a 7", 8" and 10.1", with further development of 5" and 12.1" versions becoming available in the near future. They benefit from using the latest IPS technology for the widest possible viewing angles and have no restrictions in which orientation the display can be mounted in.
Other key features include:
• Integrated backlight system
• Audio line out (option of a standard phone jack or wafer connector type)
• Single 12 Vdc input supply
• Brightness levels from 600 cd/m² to 1500 cd/m
• High contrast ratios
• 16.7M colours
• Wide operating temperatures and high resolutions
Products can be modified to suit any application or environment; additional options include:
• Fully integrated touch panel – Projected Capacitive (PCAP) or resistive
• Optical Bonding
• Screen enhancements
• Bright light and daylight readability
• Ruggedisation
• Custom cover lens
Initial samples of our HDMI displays are available on very short lead-times and often available from our stock. If you would like a unit to try, we would be more than happy to arrange a demonstration.
The Big Relec Bike Ride 2018 – John O'Groats to Lands' End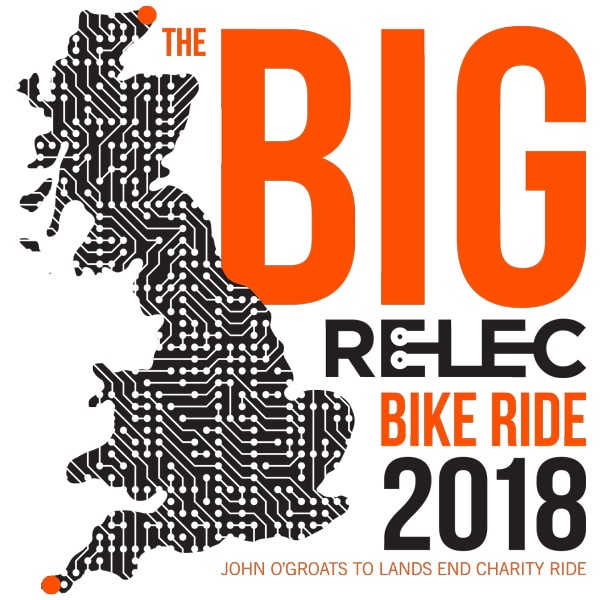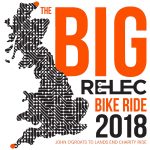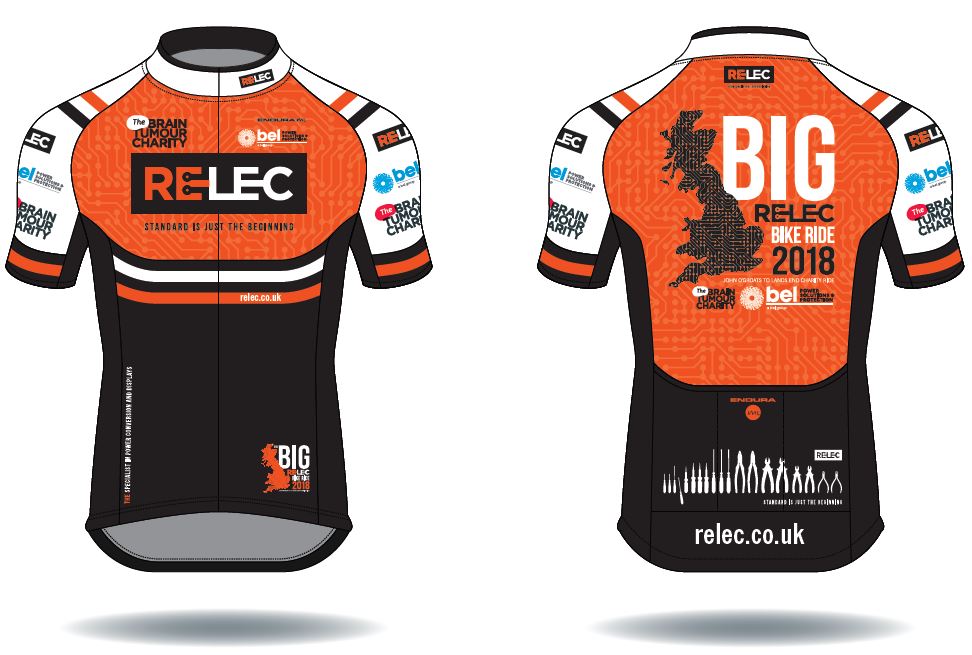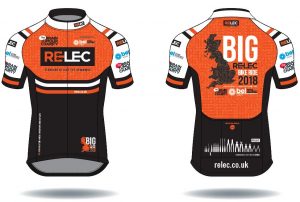 My sincere thanks to our friends at Idealogy (Simon in particular), who have come up with some amazing designs for our ride logo and custom road jersey for the Big Relec Bike Ride. I'm sure you'll agree the Jersey is stunning. The Jersey's are being funded by our colleagues at Bel-Power and we are now taking orders if you would like one. The Jersey is available for £50.00 with 100% of the proceeds going back to the Brain tumour charity.
When a company nails its colours to a charity, and in particular raising funds from corporate partners, it's our responsibility to ensure we work with the right charity for the right reasons.
Cancer research in general is well publicised but brain tumours, which I am not convinced everyone instantly recognises as cancer, is woefully underfunded compared with other forms of cancer, receiving just 2% of the £500M raised for cancer research. What is incredible is that brain tumours are the biggest cancer killer of adults and children under 40 years of age. We want to make some contribution to help the brain tumour charity change this.
I'm pleased to say that we have had pledges of support totalling $4000 now from a selection of our suppliers, with hopefully more yet to come. If you're reading this and would like to get involved you can make donations through our just giving page: https://www.justgiving.com/fundraising/releccycleride or simply give me a call on the number below.
Please stay in touch with our training schedule, sponsorship update and details of the route on our blog – https://www.relec.co.uk/big-relec-bike-ride-2018-2/ . We hope to have a more detailed route schedule published before the end of April. If its practical we would love to drop in on you and say hello.
Thanks again.
John Stone
Sales Director
Tel: 01929 555700
www.relec.co.uk / sales@relec.co.uk
sign up for our newsletter
Enter your email address below
why choose relec?
Faster

Our aim is to get back to you with an initial response within the hour.

Attention to detail

We pride ourselves on getting you the right product, at the right price and on time.

New ideas

We are constantly looking for latest technology and products for your applications.

Beyond standard

It's not just about the product.  Our service goes way beyond the norm.

Easy

We want to make your life as simple as it can be. Call us to find out what we can offer.