Relec July 2018 Newsletter
16th July 2018
Being engineers through and through, at Relec we are passionate about any feats of engineering. We are all glued to our screens in the Formula 1 season, especially during the recent British Grand Prix which is still fresh in the memory. So what better time to give you an update on our work with Team Bath Racing Electric, TBRe, an electric Formula Student team at the University of Bath.
We also look in more detail at Bel Power's announcement of an increase in warranty period to 5 years on all RoHS-6 compliant "Melcher" products, as well as a report on the steps that Mornsun are taking to keep lead-times under 6 weeks in these difficult times.
Team Bath Racing Electric – Formula Student Racing
Run by final year engineering students, the TBRe team designs, builds, tests and races a brand new electric car every year. The team competes in the Formula Student series, one of the world's largest engineering competitions, now in its 20th year. 2018 will see over 600 universities taking part globally. TBRe entered its third year of racing and is going from strength to strength; having become the top electric team in the UK in July 2017, they are looking to retain the title in this year. No pressure!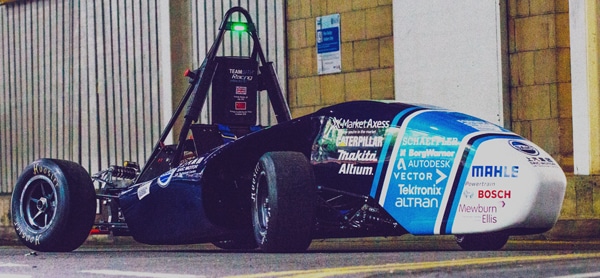 Relec has been a sponsor for 2 of TBRe's 3-year history. In the first year, we supplied the car's TFT display and a number of power electronics components. The team used a Raspberry Pi to run the graphics for the driver's dashboard, which were designed in house by the team's own software engineers.
TBRe's business manager, Will Minter-Smith, has acknowledged Relec's contribution in terms of samples and technical support:
"This year, the team opted for touch screen displays to increase the usability and functionality of the driver interface for both visual and diagnostic purposes. Relec provided a bespoke 10.1" screen and driver board for the team to develop the software and graphics. An additional 12.1" touch screen was supplied for the car's charging station, which will provide engineers with battery health data and analysis.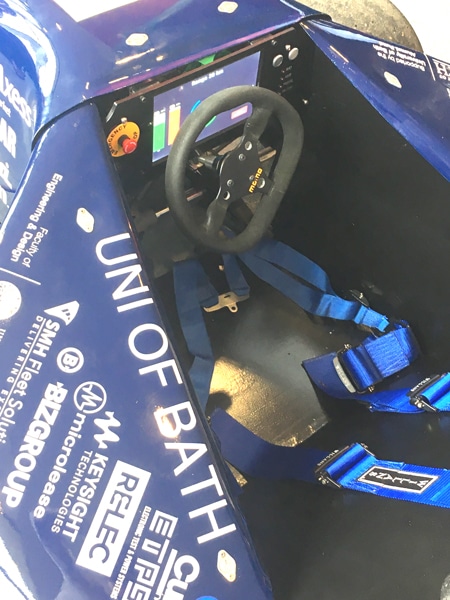 "Along with the hardware, Relec also supplied vital technical support throughout the development process, which has resulted in high quality display solutions for both the car and the charging. The team has no doubt this will be another key feature of the new car. Relec's impressive range of displays and level of customisation allowed the team to find the best product to suit the application. The fast responding technical support allowed for easy integration of the display units into the full vehicle system and charger unit. The team very much hopes to continue the partnership for future seasons and owe an enormous thanks to Relec for their generous support so far."
The car was due to get a competitive run out at Silverstone over the weekend, and we wish the team the very best and every success. We'll let you know how they got on.
"Melcher" warranty period extended to 5 years
We are delighted to announce that Bel Power have increased the warranty period on all RoHS 6 compliant "Melcher" products (-G versions) to 5 years. The "Melcher" name has been around for over 40 years and is synonymous with high performance and high reliability products. You can find "Melchers" in just about every train across Europe, powering anything from headlights, wipers, GSM radios, lighting & wifi to simple things like soap dispensers in the toilets. The Melcher range is not only used exclusively in the railway industry, but anywhere where "fit and forget" is the order of the day. We have products going into applications including commercial and military radar, guidance systems, broadcast & cathodic protection systems.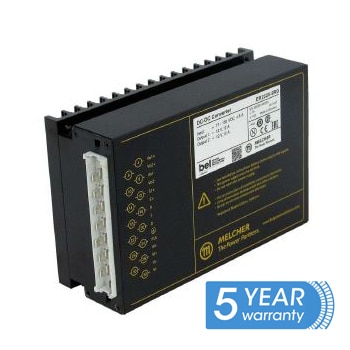 The 5 year warranty comes as standard on all RoHS-6 (lead free) products from the following families:
M Series – 50W ac dc & dc cassette – RIA12 compliant
S series – 100W ac dc & dc cassette – RIA12 compliant
K series – 150W ac dc & dc cassette – RIA12 compliant
RCM series – 150 to 1000W, low cost EN50155 compliant
Q series – 120W low profile, EN50155 compliant cassettes
HR series – 288W dc dc cassette – 12 to 168V single input range.
HP series – 150W dc dc cassette – 12.5 to 154V single input range
LR series – 300W ac dc cassette
PSx series – Non isolated switching regulators – up to 25A
Our technical team have over 30 years' experience with "Melcher" and a deep understanding of their capabilities. There's always someone on hand who can take you through your specific requirements and help come up with the ideal long-term solution.
Mornsun Lead Times Remain Competitive
In these days of ever lengthening lead times and rising costs, we are pleased to report that Mornsun are still able to offer lead times of 4- 6 weeks on the vast majority of their pcb mount ac dc and dc dc converters. Mornsun's latest generation converters also offer a step reduction in price without any loss in performance.
Our main interest at Relec is normally supporting our customers with new design opportunities, but we would also love to hear from you if you are seeing price increases or long lead times with your established suppliers. Our technical team is on hand to look at the specifications on any devices you currently use, and offer a drop-in replacement with performance at the very least just as good. We will always supply you with free samples, usually within 2 – 3 weeks, but often from stock.
We have been working with Mornsun for over 10 years now and have seen them grow into a $100M company. Their engineering and customer service is second to none. Please give us a call with any requirements which are proving to be a headache – we are confident that we can help, and we know you won't be disappointed.
Thanks again for reading. Do let us know if there's anything you would like us to include in our newsletters, anything you might like to read about in more depth. Otherwise we might be in danger of being over-indulgent on the F1 front.
Have a great month and happy holidays if you are fortunate enough to be taking some down time.
John Stone
Sales Director
sign up for our newsletter
Enter your email address below
why choose relec?
Faster

Our aim is to get back to you with an initial response within the hour.

Attention to detail

We pride ourselves on getting you the right product, at the right price and on time.

New ideas

We are constantly looking for latest technology and products for your applications.

Beyond standard

It's not just about the product.  Our service goes way beyond the norm.

Easy

We want to make your life as simple as it can be. Call us to find out what we can offer.