Relec October 2018 Newsletter
17th October 2018
The Big Relec Desert Walk
Hot on the heels, quite literally, of our big Relec bike ride, follows our latest adventure; the Big Relec Desert Walk.  Our managing director, Peter Lappin has taken up the fund raising batton, and will attempt to walk 100km across the Sahara Desert next February.
Peter's goal is to raise £6000 for the brain tumour charity and has pledged that Relec will match whatever he raises personally.
The challenge itself goes beyond the Jebel Saghro region of southern Morocco, a forbidding landscape, punctuated by peaks, gorges and oases. It is the land of the Ait Atta tribe, who migrate here from the High Atlas Mountains in winter.

The route takes in the Maider El Kbir plateau and passing rose dunes, a challenging climb up Jebel Lamrakeb and heads up the dry Rhris River towards an oasis of tamarisk trees. The walk finishes along the Tikertouachene River, before reaching their final destination Ouarzazate after 7 days of searing heat.
If you would like to support Peter, or just follow his training diary, please check out our Big Relec Desert Walk blog.
RCM Series railway converters now available with pluggable connectors
Relec Electronics are pleased to announce that our colleagues at Melcher have now released the pluggable connector versions of their flagship railway converters, the RCM series.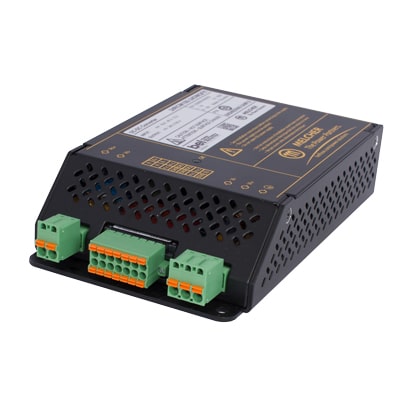 The RCM series has been developed by the same Swiss team that designed the now ubiquitous M, S, K, Q and P series products used extensively across Europe's railways for applications as diverse as safety interlocks, train radios, lighting and even soap dispensers.
The Melcher team has always been proud of the level of detail and design verification which goes into their products. Would you expect any less from a Swiss company? All Melcher products are designed to the following strict criteria:
Compliance to EN50121-3-2:2016 and EN50155:2017 as standard
Severe derating down to component levels
Over stressing on input to output isolation tests
HALT (highly accelerated life testing) as standard
All circuits dip-varnished for high mechanical durability and humidity withstand
Self-cooling, no derating over the specified temperature range.
Pluggable connectors are especially suitable for railway applications, providing additional retention capacity for shock and vibration-proof operation, ideal for many rolling stock applications such as cab radios, HVAC systems, train control, passenger information systems, washroom systems and illumination applications.
K78 series POLs – now with reduced prices
Our colleagues at Mornsun continue to go from strength to strength with their R3 series dc dc converters.  Over the past 12 months they have invested heavily developing their own control ICs which not only address many of the short comings of traditional low-cost components (short circuit protection, large capacitive loads, over temperature protection and low load efficiency), but they also managed to significantly reduce the prices of many series, whilst still maintaining a lead-time of 4 weeks.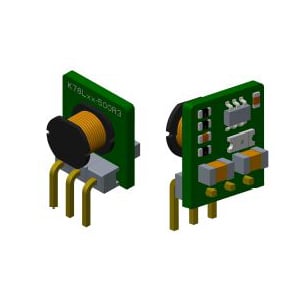 The K78 series of non-isolated buck converters rated at 0.5, 1.0 and 2.0A are great examples.  The K78 series have industry standard pinning and are also compatible with TO-220 packaged linear regulators, but with efficiencies up to 95% and do not require external heatsinks.
The K78L05-500R3 is now available for £0.70 (1000 off piece price), with samples available from stock if you want to try one.  Units are operationally rated from -40 to + 85 degrees and offer complete short circuit protection.
As well as through hole devices we have surface mount devices available.  Please give our technical team a call as we would love to get some samples in front of you.
As always, thanks again for reading and see you next month
John Stone
Sales Director
sign up for our newsletter
Enter your email address below
why choose relec?
Faster

Our aim is to get back to you with an initial response within the hour.

Attention to detail

We pride ourselves on getting you the right product, at the right price and on time.

New ideas

We are constantly looking for latest technology and products for your applications.

Beyond standard

It's not just about the product.  Our service goes way beyond the norm.

Easy

We want to make your life as simple as it can be. Call us to find out what we can offer.