Relec November 2018 Newsletter
16th November 2018
 IPS TFT displays
Relec Electronics are pleased to announce the introduction of a full range of IPS (In-Plane Switching) TFT displays in the most popular industry sizes.  We start at 2" with full coverage through to 15.6".  We've also included 2 bespoke portrait displays in 3.5" and 5" options.
IPS (In-Plane Switching) was designed to solve the main limitation with conventional TN TFT displays of restricted viewing angles and grey scale inversion when viewed away from the preferred viewing direction.  IPS TFT displays provide true viewing angles from any direction. The technology involves arranging and switching the alignment of the crystal molecules between the glass substrates. This change reduces the amount of light scattered in the matrix.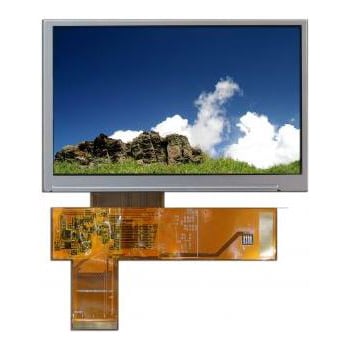 The features & benefits of Relec's IPS TFT displays include:
Perfect colour balance from every point
Significantly improved contrast ratios
Perfect viewing from all angles
Black mode operation (pixels dark by default rather than bright)
High brightness options available from 1000cd/m2
Standard operation in portrait or landscape mode
Samples are available on a 3 – 4 weeks lead-time and commercially products are no more expensive than standard TN technology TFT displays.  Give us a call today and we will help you find your perfect IPS TFT display solution.
40 years is just the beginning
Relec Electronics turns 40 at the end of this year and whilst there have been many changes in our turbulent industry, we have tried to maintain the same ideals we had back in 1978.
Born from an aerospace background, we have maintained our company ethos focussing on supplying the best and most suitable products for our customers' applications. We were one of the first suppliers to achieve ISO9002 recognition in 1991. Our small team have outstanding technical knowledge and we work alongside engineers to get results: they ask for help, we will find the answer.
Our mantra, "Standard is just the beginning" is intended to get across the idea that we are far more than just a distributor of power supplies and displays.  We go the extra mile to ensure that the products we supply are the right ones for your application.  Our experience in power and displays is second to none and we are always happy to offer advice and expertise.
We work closely with our suppliers, influencing the decisions they make in terms of product development and changes.  They are as committed as we are to ensure our solutions are the right ones for you.  If a standard product does not meet your requirements, we will work with the engineers to supply variants or full custom solutions.
So please don't just take the products on our website as our defacto offer.  We want to hear from you at the earliest possible stage of your project with all its intricacies and nuances.  Think of Relec as your power or display consultancy.
While the world has changed immeasurably in 40 years, Relec remains, changing, growing and responding to the times and looking forward to the next 40 years, just the same as you are.
The Big Relec Desert Walk
Peter's training for his 100km hike across the Sahara is now into its 6th week.  For anyone interested in doing something similar or just coming down to Dorset for a walking holiday, Peter's blog will be a valuable resource.
This walk takes Peter completely out of his comfort zone and despite a few aches, pains and blisters, everything is going to plan.  Fund raising is going well, but we still need your support if we are to hit our £6,000 target.
If you would like to know more or simply want to see some beautiful pictures of Dorset, please check out Peter's blog – The Big Relec Desert Walk 2019
That's all for November.  Thanks again for reading and with Christmas and the new year fast approaching, we'll be back soon with some new ideas and features for you.
John Stone
Sales Director
sign up for our newsletter
Enter your email address below
why choose relec?
Faster

Our aim is to get back to you with an initial response within the hour.

Attention to detail

We pride ourselves on getting you the right product, at the right price and on time.

New ideas

We are constantly looking for latest technology and products for your applications.

Beyond standard

It's not just about the product.  Our service goes way beyond the norm.

Easy

We want to make your life as simple as it can be. Call us to find out what we can offer.