Relec December 2018 Newsletter
17th December 2018
PV Series Photovoltaic dc dc converter – World Electronics Achievement Award.
We are delighted to announce that Mornsun's PV series of ultra-wide input dc dc converters has won the prestigious Aspencore World Electronics Achievement Award 2018 for best power management / voltage converter of the year.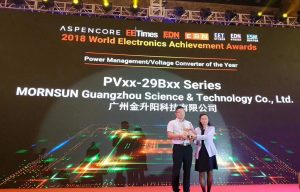 The PV series has been developed for the photovoltaic industry as a stand-alone dc dc converter to power control systems in remote locations. The PV series products have input ranges of either 100 to 1000V or 200 to 1500V and are available with output powers up to 200 Watts.
The wide input operating voltage of the PV series makes them suitable for use as controllers in combiner boxes (linking multiple panels in series to reduce cable diameters and costs), actuator position control and telemetry systems.  Applications for the PV series are not just limited to the solar sector. With the simple addition of a bridge rectifier and a small smoothing cap, you have a converter which can operate from single phase and 2 phase systems. If you need application help, please give us a call and we will support you.
PMBus enabled power supplies – CoolX and Xsolo
Do you need more from your power supply than just volts and amps? The CoolX and Xsolo families from Excelsys are now available with full implementation of PMBus (power management bus) protocol. PMBus provides the developer full control of their system with on the fly adjustment of output voltage and current limit. This gives the engineer the ability to optimise the power supply to the features of individual loads.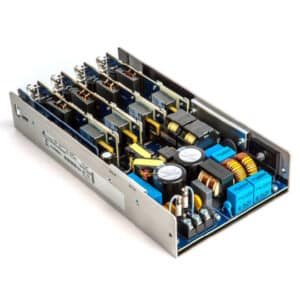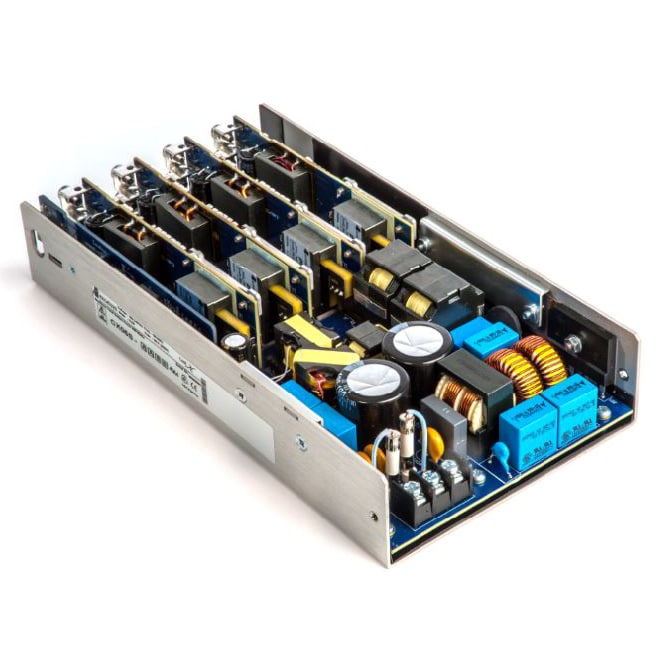 PMBus can also be used in working systems where control of output voltage and current are inherent in the feedback loop for correct operation as well as providing status and temperature information on individual modules.
If you have an application that would benefit from digital control, please give us a call. We can even supply you with a PMBus GUI, an invaluable development tool, to help you get up and running with the minimum of fuss.
Season's greetings from the team at Relec
Just a few days to go before we shut the doors on another year. It's been a memorable one for us here at Relec. We hit the ground hard at the start of 2018 with our refreshed website and branding. We sincerely hope that the website works for you? If there are things missing, or you simply can't find the information you're looking for, then please let us know? We really appreciate your feedback.
The personal highlight for me was undoubtedly the big Relec bike ride from John O'Groats to Lands End. My thanks go to everyone who helped us reach our target of £10,000 for the brain tumour charity. Our MD Peter Lappin is taking up the mantle next year, with the big Relec desert walk, a 5 day, 100km walk across the Sahara in February. Peter's training is going extremely well. You can follow his progress at the big Relec desert walk homepage. Any support (monetary or spiritual) would be hugely appreciated.
Thank you again for reading our newsletters, using the website and hopefully buying products from us in 2018. I hope your journey with us is as rewarding as the one I undertook earlier this year!
On behalf of the entire team here at Relec, I would like to wish you all a very merry Christmas and peaceful and prosperous new year.
John Stone
Sales Director
sign up for our newsletter
Enter your email address below
why choose relec?
Faster

Our aim is to get back to you with an initial response within the hour.

Attention to detail

We pride ourselves on getting you the right product, at the right price and on time.

New ideas

We are constantly looking for latest technology and products for your applications.

Beyond standard

It's not just about the product.  Our service goes way beyond the norm.

Easy

We want to make your life as simple as it can be. Call us to find out what we can offer.