Elevating Train Systems with EN50155 Compliant Monitors
30th October 2023
In the modern railway sector, the drive towards heightened passenger satisfaction and operational efficiency is unyielding. A significant leap towards these goals is the integration of advanced Passenger Information Systems (PIS) and Driver Cab Applications. These systems provide real-time railway monitoring updates, travel information, and entertainment to passengers, while also furnishing critical operational data to train drivers. Central to these systems are robust and reliable monitors and panel PCs capable of enduring the challenging railway environment. Relec Electronics, a notable supplier in the railway electronics domain, offers a comprehensive range of EN50155 compliant monitors and panel PCs, meticulously engineered to simplify system integration, and enhance both passenger and driver experiences. 
The EN50155 standard is synonymous with quality and reliability in railway electronics, ensuring equipment resilience against severe temperature fluctuations, vibrations, and other harsh conditions inherent to railway applications. Relec's EN50155 compliant monitors and panel PCs are crafted to meet these rigorous standards, making them an ideal choice for deployment in both Passenger Information Systems and Driver Cab Applications.
Relec's panel PCs epitomise durability, reliability, and functional excellence crucial for modern railway operations. Here are the key features that underscore its suitability:
EN50155-Certified Durability & Reliability
Relec's offerings, bearing the EN50155 certification, have passed all requisite safety tests for electronic equipment on railway vehicles. Their rugged design, characterized by an IP65 / NEMA 4 rated aluminium front bezel, effectively shields against dust, liquid spillage, and contaminants, ensuring seamless operation in harsh railway conditions.
Engineered with a fanless cooling mechanism, promoting silent operation and reduced maintenance and most importantly increased reliability and lower down time.
Anti-Shock M12-Type Connectors
The importance of secure I/O connections and power input in a vibrating train environment is paramount. Relec's products feature IP65-rated M12-type I/O connectors, designed to protect serial, USB, Gigabit LAN, and DC power input connections against severe shock and vibration.
Sunlight Readable LCD Panel
The modules boast a 10.4-inch ultra-bright, sunlight-readable SVGA TFT LCD display with 1000-nit brightness levels, ensuring optimal visibility even under direct sunlight, which is crucial for both passengers and drivers.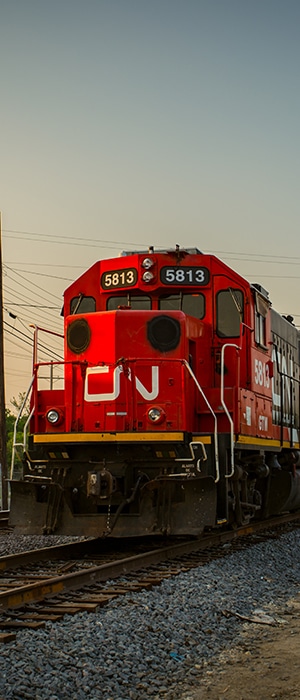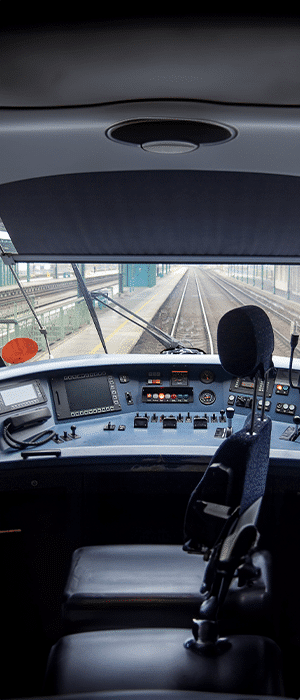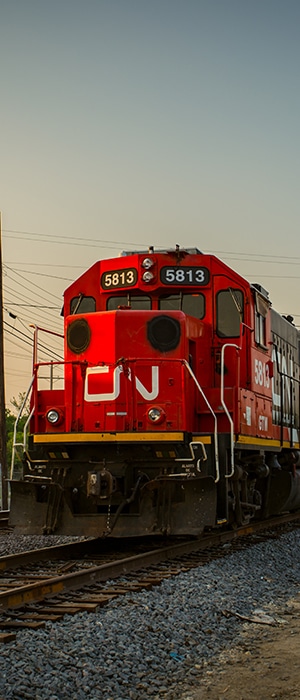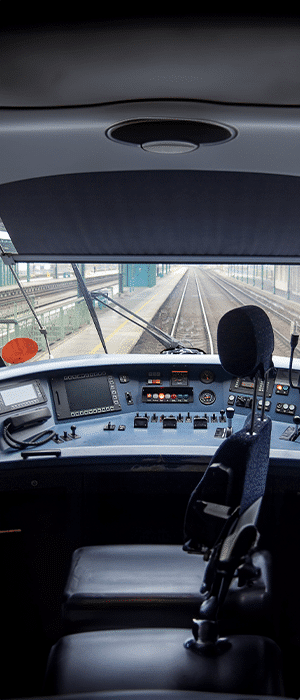 Alternative Front-Bezel Keypad
While touchscreen controls are standard, certain actions are more intuitively executed via physical buttons. Relec's front bezels can be customized to integrate a UIC612-01 standard keypad, offering hotkeys and shortcuts for swift access to frequently used functions, enhancing user experience across various locomotive types.
Powerful Computing with Intel® Atom® Processor E3845
The heart of the Panel PCs is the Intel® Atom® processor E3845 running at 1.91GHz, engineered to handle multi-tasking applications, delivering consistently reliable performance for railway tasks. Units also come with a standard 4GB DDR3 memory onboard, with the capability to expand up to 8GB as needed.  They also come with two PCI Express Mini Card slots, facilitating wireless network connections and storage expansion, enhancing its adaptability to various operational needs.
Wide Temperature Operability
Monitors and Panel PCs operate efficiently within a broad temperature range of -25°C to +70°C, making it resilient in harsh environmental conditions and fully compliant with EN50155 class OT3.
Real-Time Railway Monitoring & Communication
Through Power over Ethernet (PoE), panel PCs facilitate remote surveillance by connecting to onboard IP cameras, displaying live video feeds from inside and outside passenger cabins. Wireless connectivity to cellular networks enables real-time railway communication with monitoring centres, ensuring a seamless flow of information.  I/O ports provides a wide array of I/O outlets including two isolated RS-232/422/485 serial ports, one isolated CAN bus, two isolated Gigabit LAN ports, two USB 2.0 ports, one isolated DIO (6-IN/2OUT), and an isolated DC power input for versatile connectivity. 
Relec Electronics is excited to announce the launch of Axiomtek's P718O, an 18.5″ industrial monitor that meets the EN50155 and EN45545-1 standards, making it ideal for railway applications. The P718O sets a new standard for transportation displays with its advanced features and exceptional performance.
In conclusion, the integration of EN50155 compliant monitors and panel PCs is a transformative stride for railway operators aiming to enhance both Passenger Information Systems and Driver Cab Applications. Relec Electronics is at the forefront of this transformation, offering a blend of cutting-edge technology and stringent industry standards, promising a harmonious blend of reliability and innovation in delivering an enriched railway experience.
To find out more about the ground-breaking railway approved Panel PCs, contact our sales team at sales@relec.co.uk.
sign up for our newsletter
Enter your email address below
why choose relec?
Faster

Our aim is to get back to you with an initial response within the hour.

Attention to detail

We pride ourselves on getting you the right product, at the right price and on time.

New ideas

We are constantly looking for latest technology and products for your applications.

Beyond standard

It's not just about the product.  Our service goes way beyond the norm.

Easy

We want to make your life as simple as it can be. Call us to find out what we can offer.