LS R3 Series – Wide-Input, Compact & High-Density Power
18th September 2020
LS R3 Series – Wide-Input, Compact & High-Density Power
Relec Electronics are proud to announce the new LS R3 Series from Mornsun Power. The new generation of compact, wide-input AC/DC Converters, with an emphasis on a miniature and flexible layout design, capable of delivering 3 – 10 watts of high-density power.
LS-R3 Series Features

Compact Size
Design engineers face many challenges in all stages of a project. Constantly reviewing the cost, reliability, ease of use, dimensions, performance, and personalization of any design. In a growing trend of miniaturization, it's hugely important to have a reliable, wide-input power converter that can deliver effectively in a smaller environment.
Recognizing this growing trend, Mornsun Power have produced a cost-effective AC-DC Converter solution for design engineers, with an emphasis to be smaller, lighter, and flexible – but without sacrificing efficiency in such compact designs.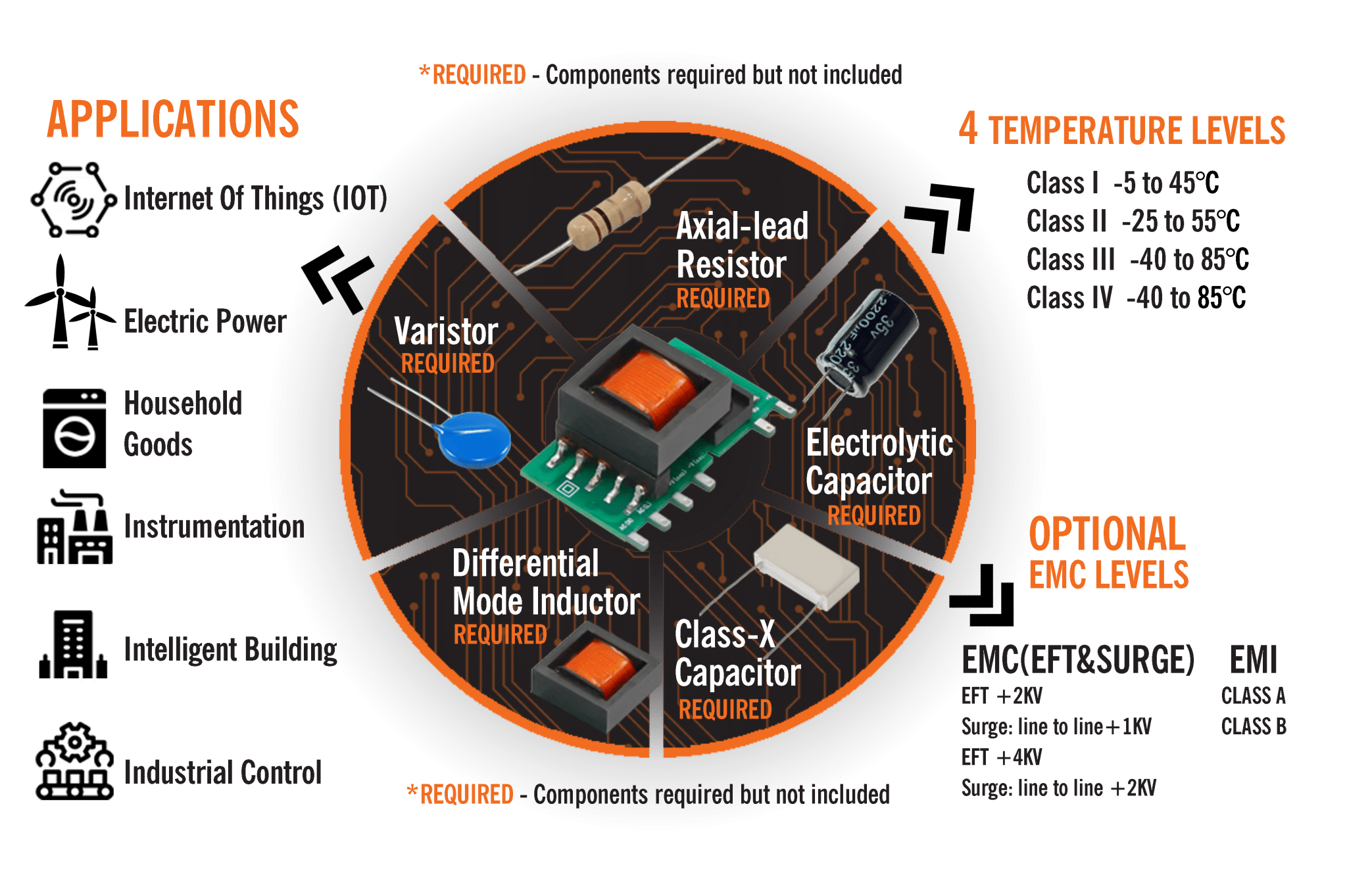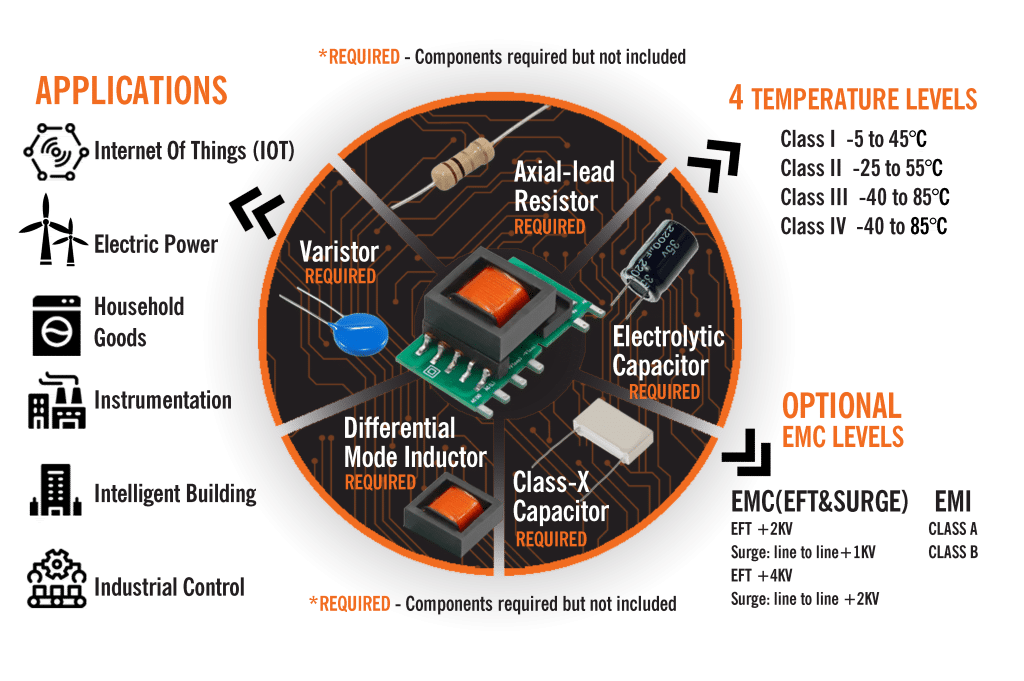 Wide AC/DC Input Power
The LS R3 Series has achieved a wide input voltage range of 85 – 305Vac, which can meet the global universal voltage requirements. The static power consumption is as low as 0.1W, which meets the six-level energy efficiency and is suitable for many industries with high power consumption.
All the products from the R3 range are fully functional with a full load at -40°C in ultra-low temperature environments, and 50% load at +85°C high temperatures. Mornsun Power are also very proud to offer custom solutions depending on your type of application needs.
All-In-One Design
The flyback converter in the switching power supply, is the most commonly used in any AC-DC Converter. With the development of integrated circuit technology, most of the circuits in the flyback converter are integrated into IC. This makes it possible to build a power supply that has general functions, whilst additionally adding a suitable transformer. It's simple but not optimized for personalized builds and designs. Mornsun Power's newest LS R2 AC-DC Converter Series can now resolve this issue as an all-in-one, flexible design converter.
Extremely Reliable
By adopting different peripheral circuits, the LS R3 can be used in almost all applications including low-cost consumer products, and even high-end power for the extremely harsh outdoor environments.
The circuit of the flyback converter in the power supply product is simple and easy to be designed and produced, engineers maybe generally not taken seriously to i. potential reliability risk. But according to statistical data, it states that most of the causes of failure, is the damage of the power supply. Therefore, the power supply is the key of the entire systems reliability.
The high reliability of the LS R3 Series is guaranteed by Mornsun's reliability platforms. At the same time, massive customer application cases have provided Mornsun with countless references and input, to further optimize and ensure product reliability.

Saving Costs
The cost of any power supply accounts for a large proportion of the cost of electronic devices, forcing many customers to use discrete solutions to reduce costs. But discrete solutions can only reduce raw material cost there're still multiple types of cost included such as design cost, manufacturing cost time cost, management cost, quality cost, and invisible risk cost, etc.
The LS R3 Series not only reduces the Labor costs but also improves product consistency and pass rate, which makes LS-RS Series provide the most competitive price to customers with low-quality cost and manufacturing cost.
All products in the LS R3 Series are IEC/EN/UL62368 Approved
The LS R3 Series from Mornsun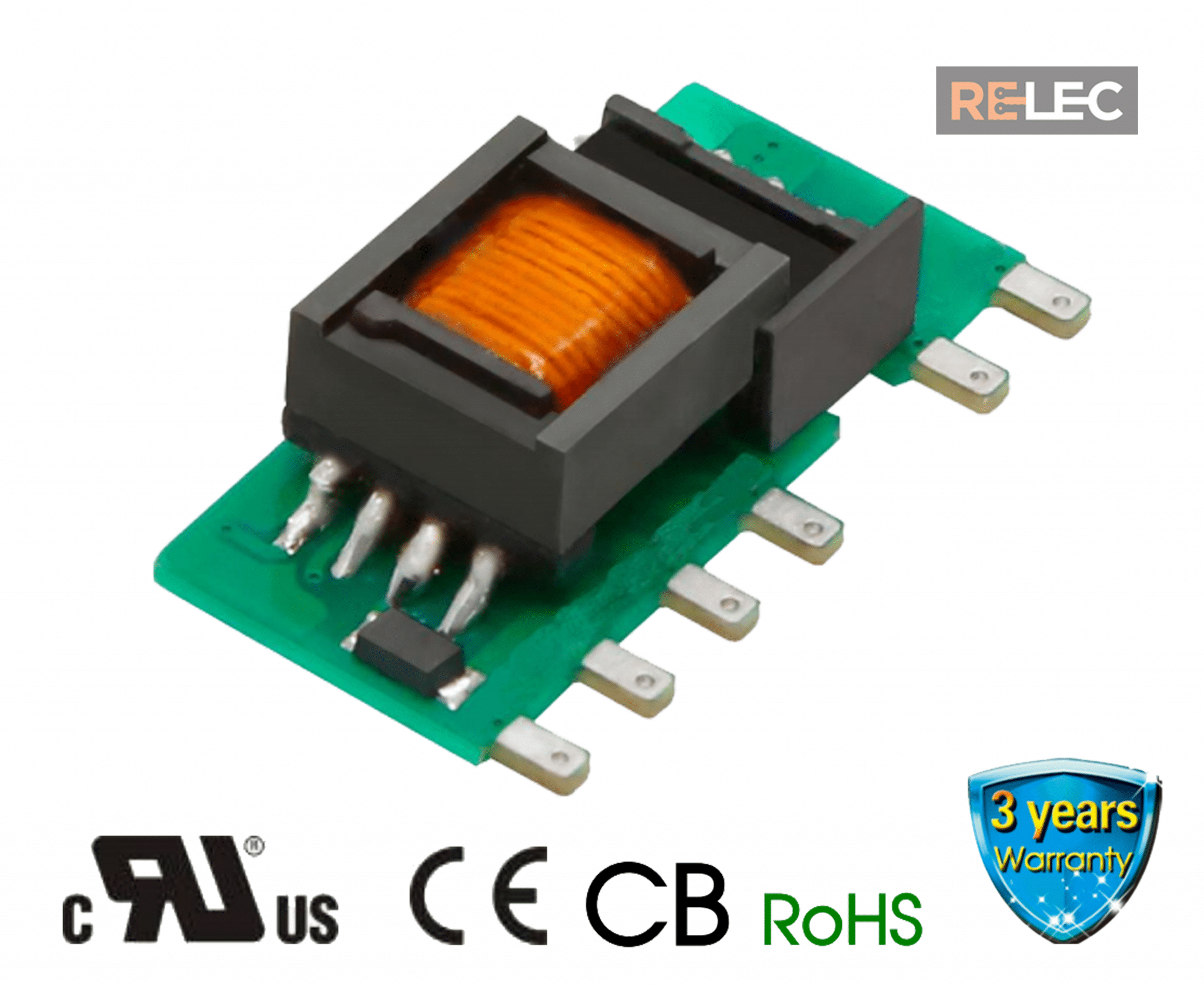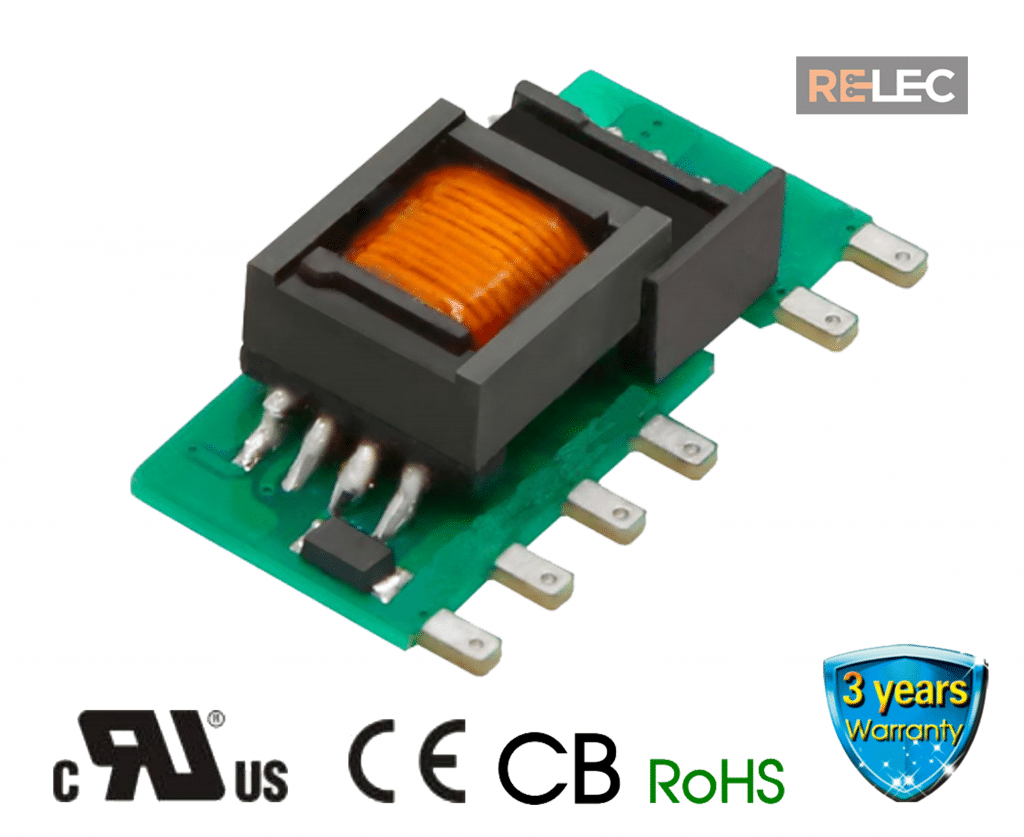 Input: 85-305Vac | 70 – 430Vdc
Outputs: 3.3V to 24Vdc
Power: 3 Watts
Tamb: -40 to +85°C
Dims: 26.40 x 12.58 x 11.00mm
IEC/EN/UL62368 Approved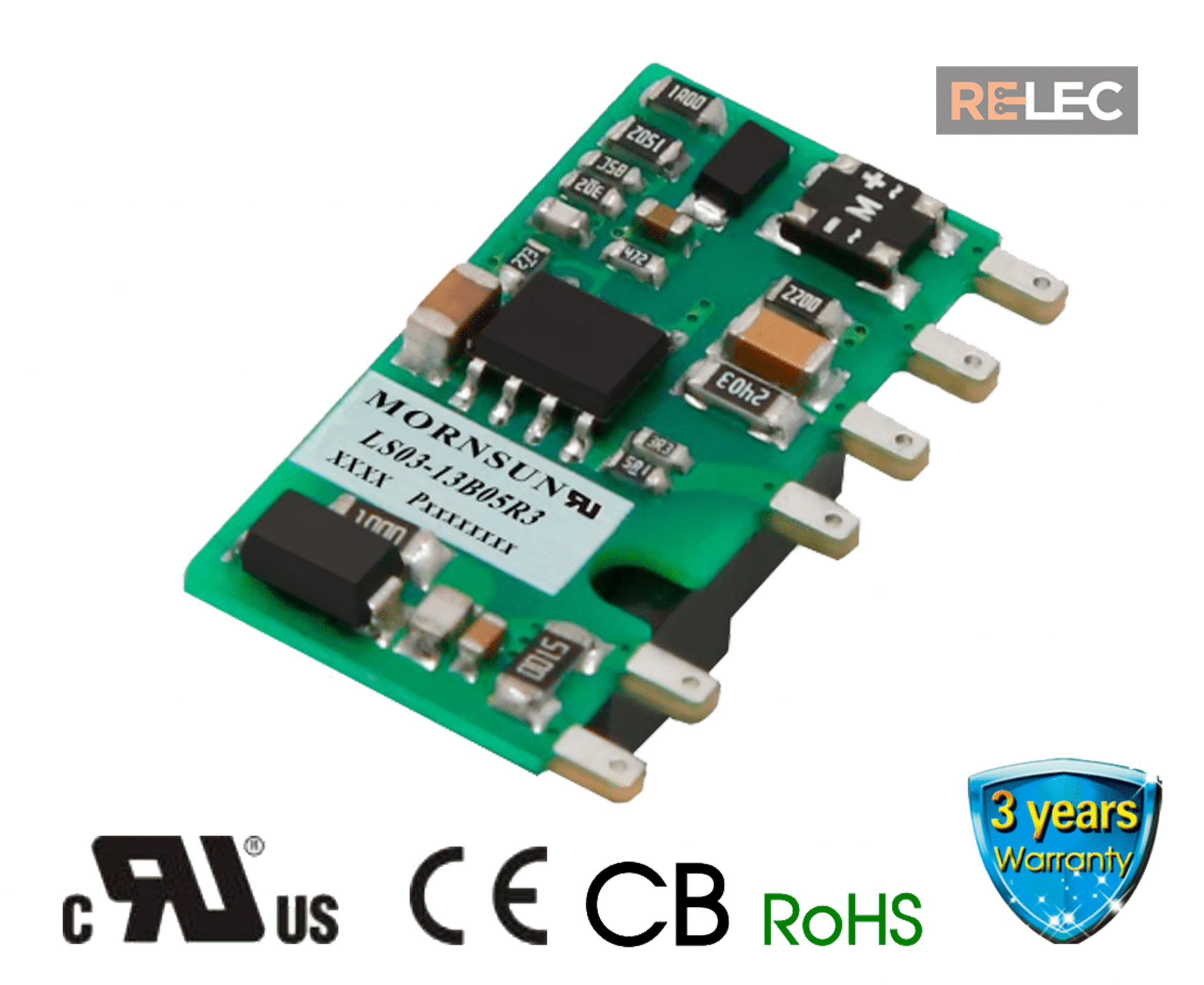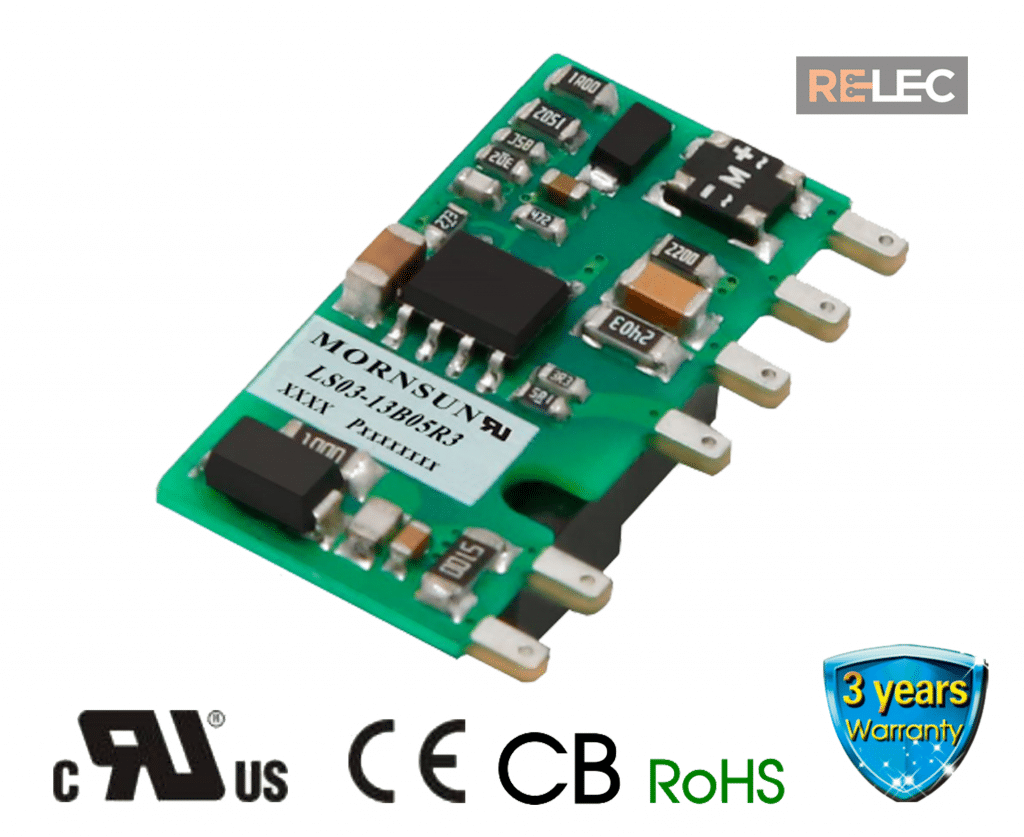 Input: 85-305Vac | 70 – 430Vdc
Outputs: 3.3V to 24Vdc
Power: 5 Watts
Tamb: -40 to +85°C
Dims: 26.40 x 14.73 x 11.00mm
IEC/EN/UL62368 Approved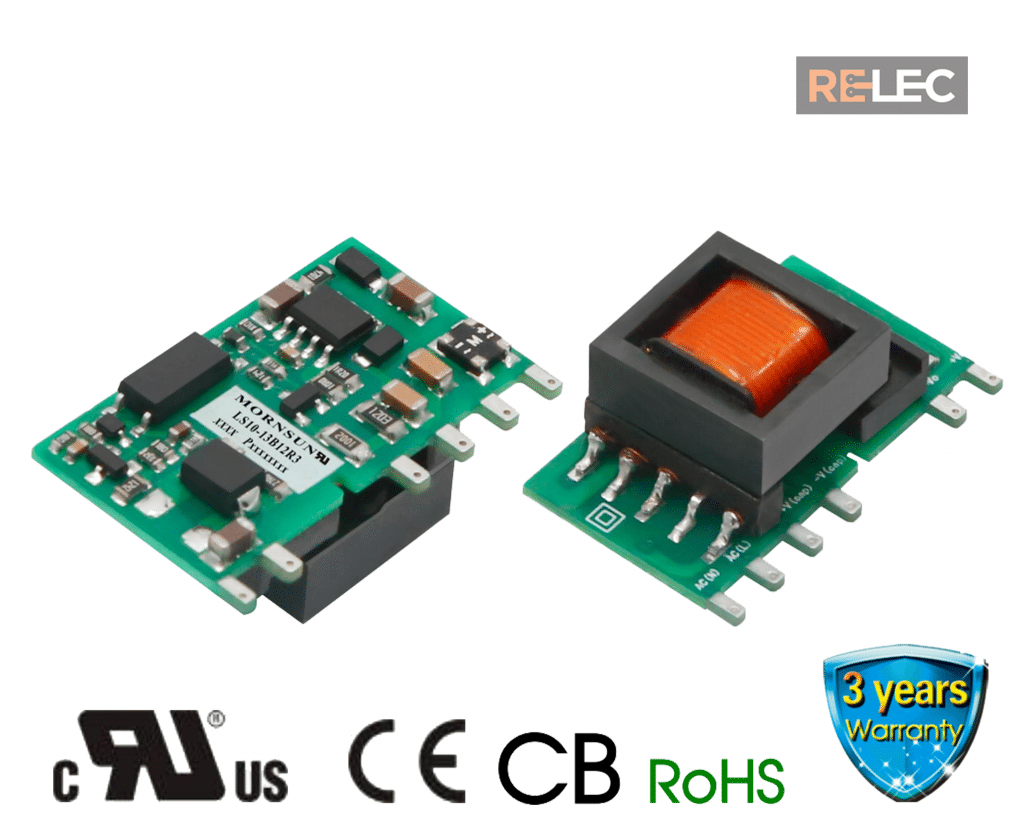 Input: 85-305Vac | 70 – 430Vdc
Outputs: 3.3V to 24Vdc
Power: 10 Watts
Tamb: -40 to +85°C
Dims: 32.00 x 17.20 x 15.05mm
IEC/EN/UL62368 Approved
Low Cost / Short Lead-times
As with all Mornsun solutions, the LS R3 Series will be at the competitive edge when it comes to pricing, and with lead times of 6 weeks as standard, the LS R3 Series is an exciting prospect for any application. The technical team at Relec are available to talk you through the specific requirements of your application, and arrange for free of charge samples for you to evaluate.
GET IN TOUCH TODAY – 01929 555700
Here at Relec Electronics, we have worked closely with our key suppliers for over 40 years. We specialise in many industries, including; automotive, industrial, transportation, instrumentation & defence. We have a team of dedicated engineers ready to support you throughout the design process. We also carry stock of all standard modules and accessories for next day delivery.
Let's make this easy and call us today.
Follow us on Facebook, LinkedIn & Twitter for updates on all of the latest Power Conversion products.
Sign up to our monthly newsletter below, and never miss out on our updates of industry news, we release news/blog pages weekly with news from the power and display industries.
Relec Electronics holds the highest standards towards finding you the ideal solution for your application. We truly believe "Standard is Just the Beginning". Get in touch with our technical team today.
sign up for our newsletter
Enter your email address below
why choose relec?
Faster

Our aim is to get back to you with an initial response within the hour.

Attention to detail

We pride ourselves on getting you the right product, at the right price and on time.

New ideas

We are constantly looking for latest technology and products for your applications.

Beyond standard

It's not just about the product.  Our service goes way beyond the norm.

Easy

We want to make your life as simple as it can be. Call us to find out what we can offer.