LOF Series, Very High Power Density, Open Frame AC-DC Converters
14th September 2020
LOF Series, Very High Power Density, Open Frame AC-DC Converters
The 120W – 350W open frame LOF Series AC-DC Converters from Mornsun, provide low cost, short lead-time power solutions, with an emphasis placed on excellent thermal design, meeting the latest regulatory standards, and high reliability.


LOF Series – An ever-growing family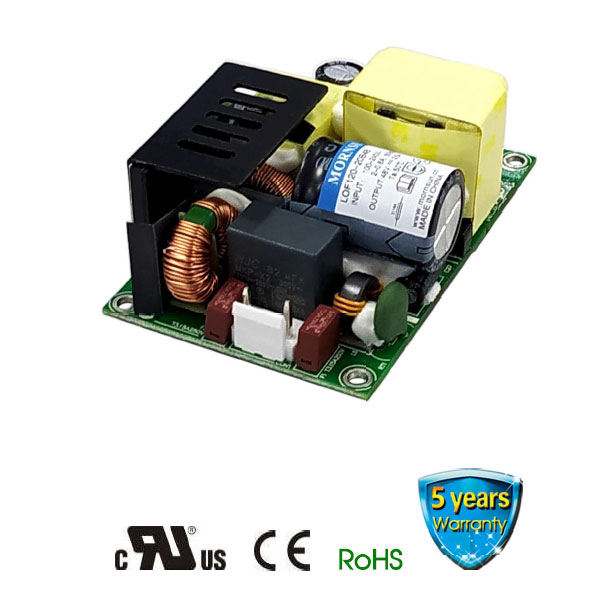 120 Watts *
3" x 2" x 1.2"
1W/cm3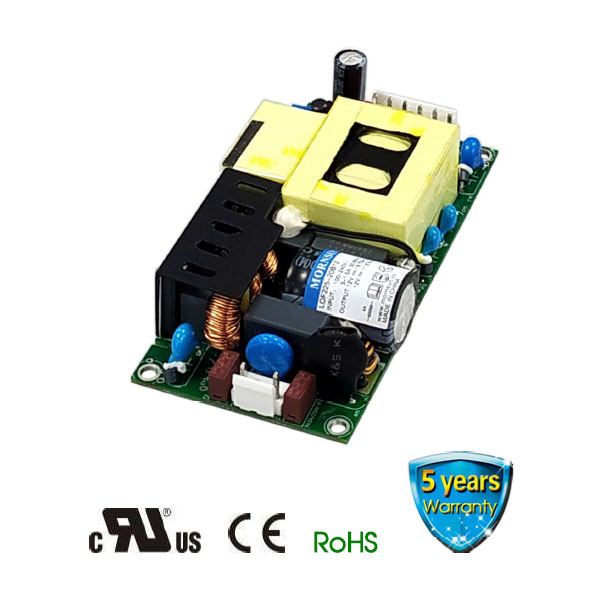 225 Watts
4" x 2" x 1"
1.7W/cm3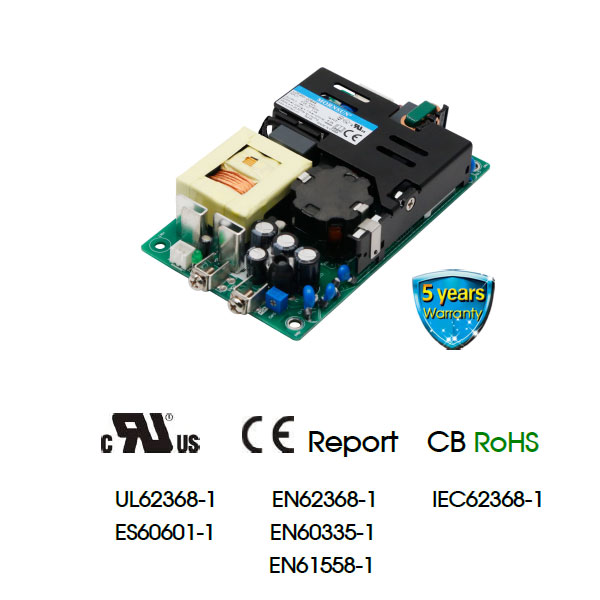 350 Watts
5" x 3" x 1"
1.4W/cm3
*LOF120 can supply a peak power of up to 150W for 10 secs
The LOF series currently consists of 3 open frame families in industry-standard packages.
Each family is available with outputs ranging from 12V to 48V with the following additional features:
Universal AC Input (85 – 275Vac) with PFC
Operating temperature – 40 °C to +70°C
Convection and forced air-cooled ratings
Efficiency up to 95%
Very low earth leakage (<0.1mA)
No-load power consumption < 0.5W
High surge withstand (300Vac for 5 secs)
Compliance to IEC/EN/UL62368, IEC/EN60335, IEC/EN61558, GB4943, IEC/EN/ES60601
High Efficiency + Good Thermal Design = High Reliability + Long Life
The LOF Series have been designed using state of the art topologies and components, resulting in a family of power supplies with excellent ripple and dynamic performance. The units have been designed to minimise local temperature hotspots, therefore improving system reliability, and increasing the life of the AC-DC Converters.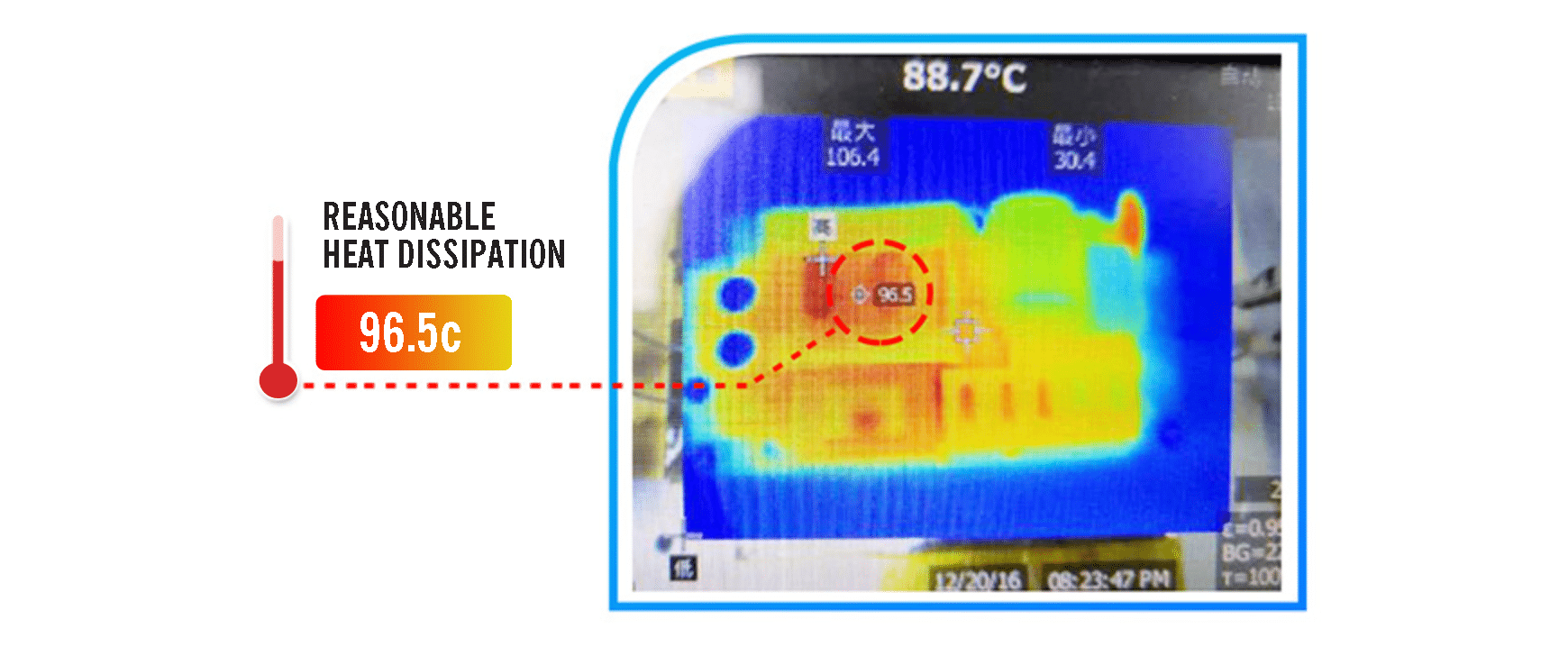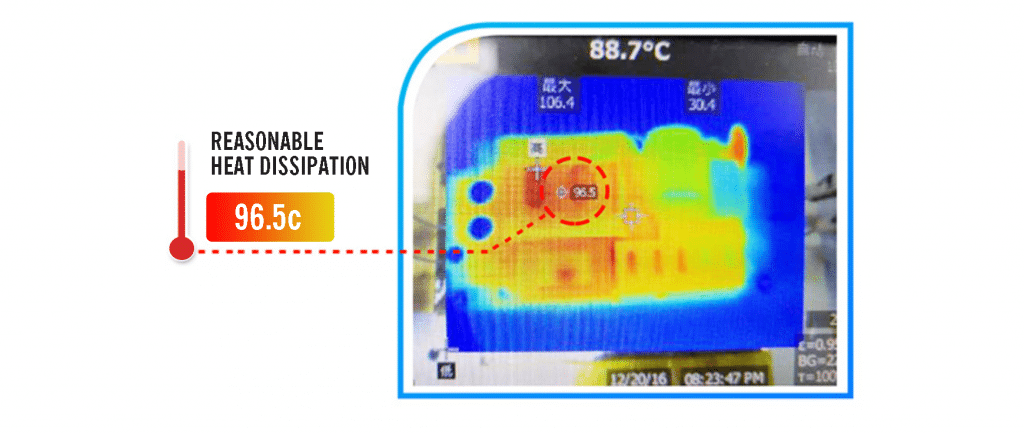 Medical & Industrial compliance, in a single solution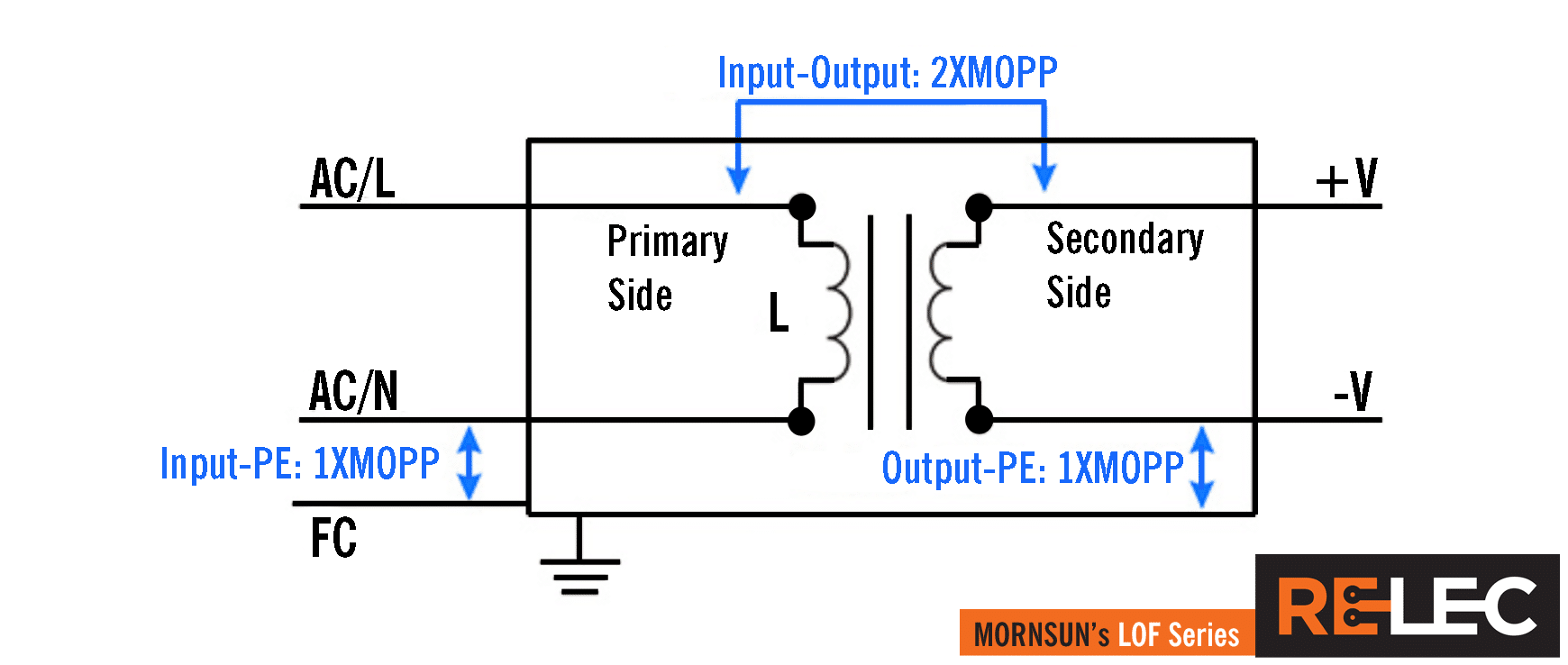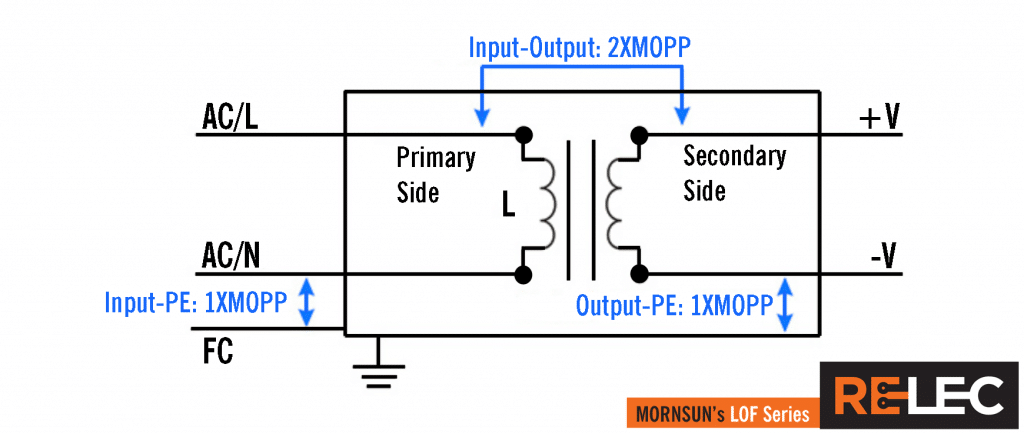 The LOF series have been designed to, and have approvals to, the latest industrial and medical standards. These include
EN62368 – Safety requirements for Audio/video, information, and communication technology equipment.
EN60335 – Safety for Household and similar electrical appliances.
EN61558 – Safety of transformers, reactors, power supply units.
EN60601 – Basic safety for medical electrical equipment
Can be used in Class I (with PE) or Class II (no PE)
LOF Series Approvals
Not only do the LOF Series meet all the above safety standards, but have also been designed to meet the most stringent of EMC standards including:
EN55032 – Class B – Conducted Emissions
EN55032 – Class B – Radiated Emissions
EN61000-3-2 – Class D (PFC)
EN61000-4-2 – ESD Contact ±8kV/Air ±15kV
EN61000-4-3 – Radiated susceptibility to 10V/m
EN61000-4-4 – Electrical Fast Transients to ±4kV
EN61000-4-5 – Surge to ±2kV (L-L) ±4kV (L-E)
EN61000-4-6 – Conducted susceptibility to 10V rms
EN61000-4-11 – Dips and interruptions 0%, 70%
Low Cost / Short Lead-times
As with all Mornsun solutions, the LOF series will be at the competitive edge when it comes to pricing, and with lead times of 6 weeks as standard, the LOF series are an exciting prospect for any application. The technical team at Relec are available to talk you through the specific requirements of your application, and arrange for free of charge samples for you to evaluate.
GET IN TOUCH TODAY – 01929 555700
Here at Relec Electronics, we have worked closely with our key suppliers for over 40 years. We specialise in many industries, including; automotive, industrial, transportation, instrumentation & defence. We have a team of dedicated engineers ready to support you throughout the design process. We also carry stock of all standard modules and accessories for next day delivery.
Let's make this easy and call us today.
Follow us on Facebook, LinkedIn & Twitter for updates on all of the latest Power Conversion products.
Sign up to our monthly newsletter below, and never miss out on our updates of industry news, we release news/blog pages weekly with news from the power and display industries.
Relec Electronics holds the highest standards towards finding you the ideal solution for your application. We truly believe "Standard is Just the Beginning". Get in touch with our technical team today.
sign up for our newsletter
Enter your email address below
why choose relec?
Faster

Our aim is to get back to you with an initial response within the hour.

Attention to detail

We pride ourselves on getting you the right product, at the right price and on time.

New ideas

We are constantly looking for latest technology and products for your applications.

Beyond standard

It's not just about the product.  Our service goes way beyond the norm.

Easy

We want to make your life as simple as it can be. Call us to find out what we can offer.