AD-1500 Series 1500 Watts of Programmable Digital control
12th May 2022
AD-1500 Series – 1500 Watts of Programmable Digital control
Our partner Cotek, is pleased to announce the release of their 1500W, fully digital, AD-1500 series ac dc converters, which offer flexibility & programmability through a series of configurable modules and easy-to-use digital interfaces. The AD-1500 series can be operated in constant voltage (CV) or constant current (CC) modes, with full digital control via RS485, Ethernet, I2C or PmBUS interfaces. All units have a built-in EEPROM that remembers settings after a power shutdown.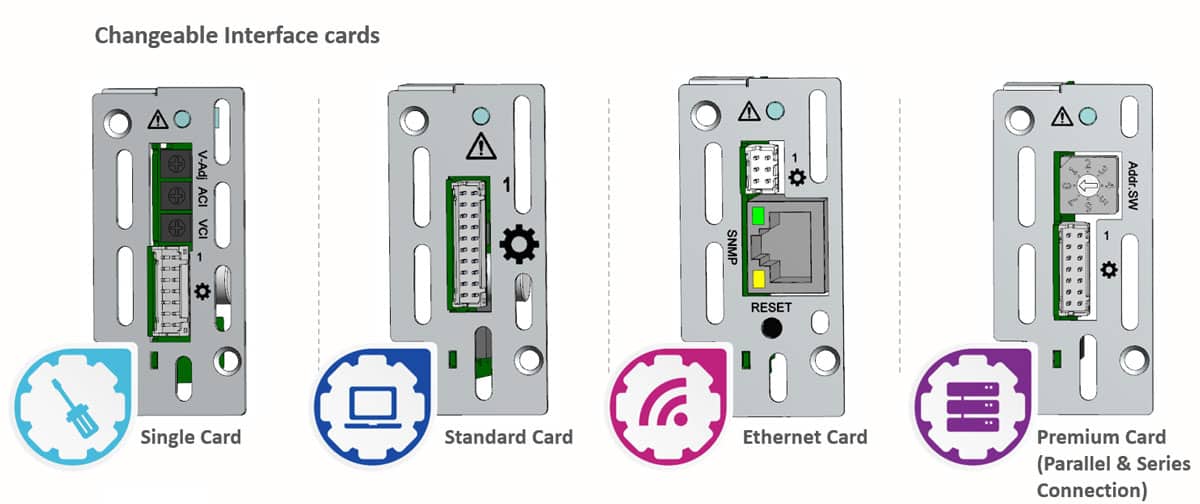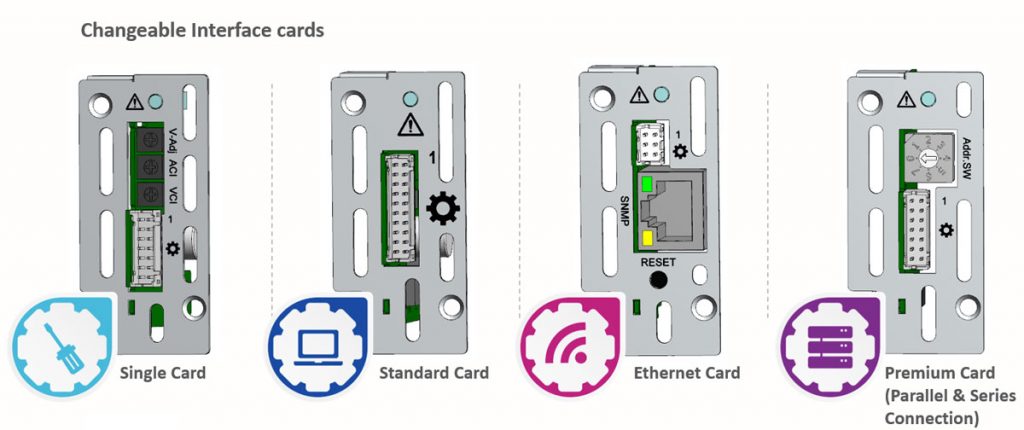 The AD-1500 series is available with a universal ac input range of 90 to 264Vac, & standard outputs of 12V, 15V, 24V, 30V, 36V, 48V, & 57Vdc. All units have a 5V/1A auxiliary output as standard, which is always on even if the converter is inhibited. All units offer true programmability from 0 – 105% of output voltage and current, making them extremely flexible for low voltage, high current applications such as cathodic protection.
Typical Applications
The control offered by the digital interface makes the AD-1500 series suitable for applications that require fast feedback control and/or close monitoring of the power supply performance and parameters. These include:
Industrial – Process Control, Burn-in chambers, Laser, Factory automation, Cathodic protection
Battery Charging – EV Charging, Warehouse automation, Retail (Robotics), etc
Healthcare – Perfusion, Laboratory, Incubators, etc
Ethernet related – Automation, Air traffic control, Financial services, etc
New product highlights
The AD-1500 series builds on the already successful and flexible AE-1500 series and has been developed with futureproofing in mind. The modularity of the control interface means that new features can be added, but still allows for backward compatibility. A graphic user interface (GUI) is currently under construction and will aid developers with the following:
Easier Parallel setup & Operation via CANBUS
Communication Interface : Single / Standard / Ethernet (coming soon)
Communication protocol : PMBUS / MODBUS / RS-485 (UART)
Built-in EEPROM to memorize the settings after the power supply has shut down
Intelligent GUI to set, monitor, and query the power supply status
Built-in ORing-FET and communication isolation circuit
3-stage charging for different battery chemistries (coming soon)
Fully Protected
The AD-1500 series is fully protected against over-current and over-voltage situations, with the protection circuitry always proportional to the voltage and current setpoints. All units are also fully protected against over-temperature (unit shutdown) with auto-recovery once the temperature has reduced.
Design Support
We have a team of dedicated engineers ready to support you throughout the design process. We have stock of all standard modules and accessories on order, which will be available in September 2022, and plan to hold development stock at all times after this date.
AD-1500 Series AC DC Converters from Cotek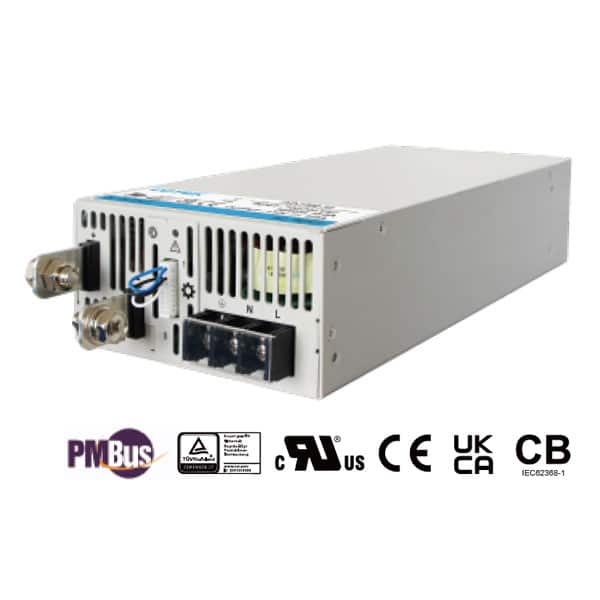 Inputs: 90-264Vac
Outputs: 12V, 15V, 24V, 30V, 36V, 48V, 57Vdc
Power: 1500W
Tamb: -25 to +60°C
Dims: 280 x 127 x 64mm
Features: Supports PMBus, MODBUS, RS485, and I2C protocol
---


GET IN TOUCH TODAY – 01929 555700
Here at Relec Electronics, we have worked closely with our key suppliers for over 40 years. We specialise in many industries, including; automotive, industrial, transportation, instrumentation & defence. We have a team of dedicated engineers ready to support you throughout the design process. We also carry stock of all standard modules and accessories for next day delivery.
Let's make this easy and call us today.
Follow us on Facebook, LinkedIn & Twitter for updates on all of the latest Power Conversion products.
Sign up to our monthly newsletter below, and never miss out on our updates of industry news, we release news/blog pages weekly with news from the power and display industries.
Relec Electronics holds the highest standards towards finding you the ideal solution for your application. We truly believe "Standard is Just the Beginning". Get in touch with our technical team today.
sign up for our newsletter
Enter your email address below
why choose relec?
Faster

Our aim is to get back to you with an initial response within the hour.

Attention to detail

We pride ourselves on getting you the right product, at the right price and on time.

New ideas

We are constantly looking for latest technology and products for your applications.

Beyond standard

It's not just about the product.  Our service goes way beyond the norm.

Easy

We want to make your life as simple as it can be. Call us to find out what we can offer.