USB-C Power Delivery PD Plugtop & Desktop Power
13th May 2020
USB-C Power Delivery Power Supplies
We are all familiar with USB ports on our devices and our chargers. They have been with us for a long time now. The days of D-type RS-232 serial data connection on consumer products are long gone. Over the years though, USB has seen many iterations of the end termination, including the USB-A, micro, mini and USB-B connectors. At the same time Apple have gone their own way with the reversible "Lightning" connector.
There is however a new kid on the block in USB-C, which is becoming increasingly popular with the latest Android devices and even some of the newest macbooks.  USB-C comes with no polarisation, so can be connected either way around.  It is small enough to work with handheld devices and still supports high data transfer and sufficient power to run larger devices.
Enough about data transfer, we are a power supply company after all.  One of the key features of USB-C is that it supports a new power standard known as "Power Delivery" or PD.  PD is a universal standard whereby a conversation is established between 2 connected devices to establish the voltage and power requirements needed by the device from the power supply.  In theory you can connect any PD compliant product to your equipment and it will work.
PD power devices can typically output any one of 4 output voltages.  Units start at 5V but also support 9V, 15V or 20V outputs depending on the requirements of the connected load. 
Does this mean the end of the power supply graveyard drawer?  I'm sure we all have one?  All those legacy devices, each of which required its own power supply!  There were so many choices when defining a power supply. It could be either an ac or dc output, different output voltages (5V, 12V, 15V, 24V or even 48V), different power levels and then the vast array of different connectors, polarities and locking systems.  For us at Relec, as a distributor of plugtop and desktop power supplies, it was never easy stocking what you thought customers might want.
USB-C PD is designed to bring all of that to an end.  Whilst we can still offer products with power ranges (from 30 to 60 Watts), and in plugtop or desktop configurations, the principal is clear, that these units are designed to be a one size fits all solution for multiple devices.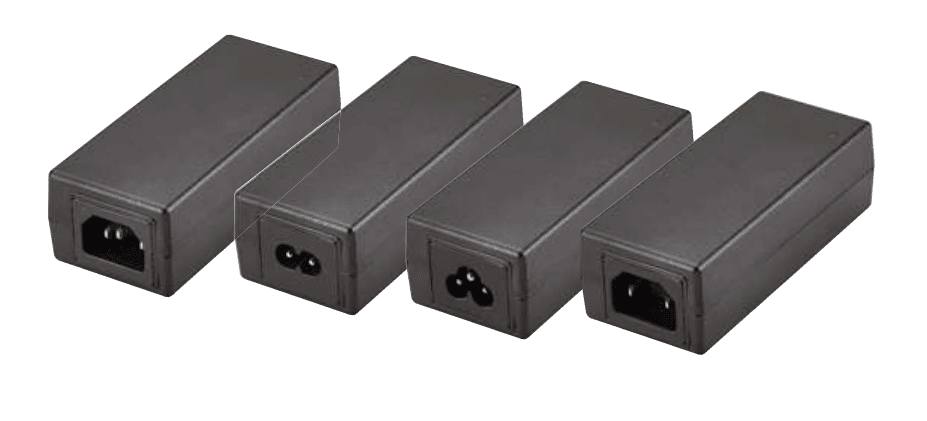 Input: 100-240Vac
Outputs: USB-C Power Delivery (5 – 20Vdc)
Power: 30 – 45 Watts
Tamb: 0 to +40°C
Dims: 100 x 45 x 31mm
UL/cUL 62368-1 TUV EN62368-1, CB IEC 62368-1, FCC, CE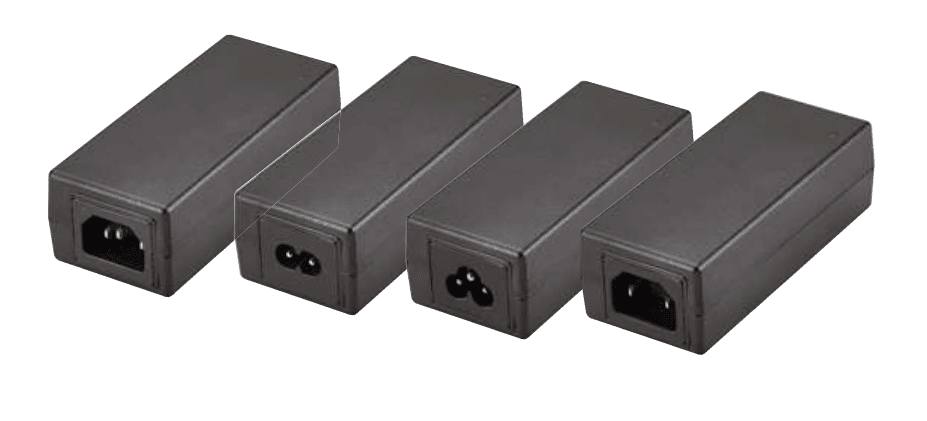 Input: 100-240Vac
Outputs: USB-C Power Delivery (5 – 20Vdc)
Power: 60 Watts
Tamb: 0 to +40°C
Dims: 113 x 47,5W x 31H (mm)
UL/cUL 62368-1 TUV EN62368-1, CB IEC 62368-1, FCC, CE
Relec Electronics have been supplying Plugtop and Desktop power supplies for over 40 years.  We pride ourselves on offering the best solution for each application.  Our range of USB-C PD power supplies are produced by Edac Power, a pioneer in the design and manufacture of AC-DC and DC-DC plugtop and desktop power solutions with power ranges from 30W to 200W. Relec Electronics are a UK franchised distributor for Edac and can guide you through the do's and don't's when it comes to selecting an external power supply.
GET IN TOUCH TODAY FOR MORE ARTESYN INFORMATION – 01929 555700
Here at Relec Electronics, we have worked closely with our key suppliers for over 40 years. We specialise in many industries, including; automotive, industrial, transportation, instrumentation & defence. We have a team of dedicated engineers ready to support you throughout the design process. We also carry stock of all standard modules and accessories for next day delivery.
Let's make this easy and call us today.
Follow us on Facebook, LinkedIn & Twitter for updates on all of the latest Power Conversion products.
Sign up to our monthly newsletter below, and never miss out on our updates of industry news, we release news/blog pages weekly with news from the power and display industries.
Relec Electronics holds the highest standards towards finding you the ideal solution for your application. We truly believe "Standard is Just the Beginning". Get in touch with our technical team today.
sign up for our newsletter
Enter your email address below
why choose relec?
Faster

Our aim is to get back to you with an initial response within the hour.

Attention to detail

We pride ourselves on getting you the right product, at the right price and on time.

New ideas

We are constantly looking for latest technology and products for your applications.

Beyond standard

It's not just about the product.  Our service goes way beyond the norm.

Easy

We want to make your life as simple as it can be. Call us to find out what we can offer.