Relec Electronics joins Rail Industry Association
25th September 2019
Relec Electronics joins Rail Industry Association (RIA).
Relec Electronics have been supplying power conversion and display technology products into the railway industry for 40 years. They felt the time was right to get more involved at the heart of the decision making process.
Relec and the RIA are an ideal joint force. The recent Digital Railway Conference (co-hosted by RIA, Network Rail, The Rail Delivery Group (RDG) and UK Rail Research and Innovation Network (UKRRIN)) highlighted the challenges, impacts and benefits of implementing the latest technology into the UK's railway network.

Relec Electronics has a broad portfolio of products compliant to the latest European standards, as well as a number of legacy standards. These include the RIA12 transient and surge specification, initially written and published by the RIA. RIA12 is notoriously difficult to meet. It includes a section on supply related surges of 3.5 x the nominal traction supply voltage for 20ms and is still called up on a large number of renewal and refurbishment projects. Relec are able to offer fully qualified converters and filters to this standard. Additionally, Relec's technical team have 30 years' experience of providing power solutions into the railway industry with products starting at 1W through to 6kW.
Through their RIA membership, Relec will be able to:
• Access innovation events and technical interest groups
• Seize opportunities to feed into rail industry committees
• Enjoy membership of relevant communities and special interest groups
• Have industry experts at their disposal
• Attend networking opportunities, exhibitions and events
• Access the latest railway industry news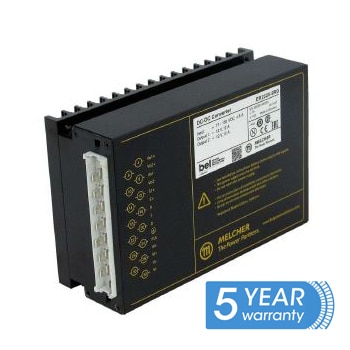 The Railway Industry Association was established over 140 years ago and represents its members' interests with official bodies, including the government, Network Rail and the regulators. RIA also offers its members a forum to share ideas, provide the latest news within the industry as well as portal to promote products and services.
Relec are looking forward to making the most of their RIA membership and to developing more industry compliant products to improve rail safety and performance.
sign up for our newsletter
Enter your email address below
why choose relec?
Faster

Our aim is to get back to you with an initial response within the hour.

Attention to detail

We pride ourselves on getting you the right product, at the right price and on time.

New ideas

We are constantly looking for latest technology and products for your applications.

Beyond standard

It's not just about the product.  Our service goes way beyond the norm.

Easy

We want to make your life as simple as it can be. Call us to find out what we can offer.