2″ x 2″ CFM41S AC DC Converters with 80W Peak Capability
8th October 2019
CFM41S AC DC Converters, a high density series from Cincon.
The CFM41S series is a 40W high-density class II AC/DC power supply that provides 40W (continuous) & 80W (peak load) of regulated power in a 2 inch x 2 inch (50.8 x 50.8mm) footprint. It has safety approvals for IEC/UL/EN 62368-1, and meets IEC/EN60335-1 for household appliances. It is available with 6 output voltages of 5, 12, 15, 24, 36 and 48VDC, with optional versions of PCB mount, molex header (-T), or encapsulated(-E).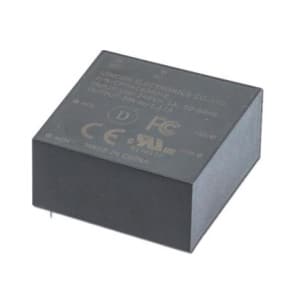 The CFM41S has a high efficiency up to 90%, and a very wide temperature range of -30°C to +80°C, while operating as high as +50°C at full rating. The CFM41S can be used at a high altitudes up to 5000m max, and also features a low no load input power consumption less than 0.15W.
Key features – 80W peak power
The CFM41S series has a very powerful peak load function, which allows it to provide up to 200% of the rated power for up to 10 seconds at 10% duty cycles. CFM41Ss provide full continuous short-circuit protection. The unit will auto recover once the short circuit is removed. To provide protection in a fault condition, the unit is equipped with internal over-current protection.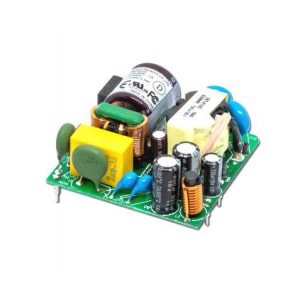 The CFM41S series is suitable for use in telecommunication , light and heavy industrial, consumer and instrumentation applications.
Tell us what you're looking for by phone, email or webform. We are on LinkedIn, Facebook and Youtube, follow us for more news and information regarding these types of products.
RELEC's sales and technical support personnel are all qualified engineers and are committed to fully understanding your application before talking through a possible solution.
Relec's technical team are available today to find out more about your requirements and establish if the CFM41S series is the best product for your application.
sign up for our newsletter
Enter your email address below
why choose relec?
Faster

Our aim is to get back to you with an initial response within the hour.

Attention to detail

We pride ourselves on getting you the right product, at the right price and on time.

New ideas

We are constantly looking for latest technology and products for your applications.

Beyond standard

It's not just about the product.  Our service goes way beyond the norm.

Easy

We want to make your life as simple as it can be. Call us to find out what we can offer.