Polarized Lens Friendly TFT Displays
7th November 2019
Wave Retarder solutions
for multi-viewing angle TFT displays with polarized lens sunglasses
The advantages of wearing Polarized Lens sunglasses are well documented, but there can sometimes be issues reading TFT displays with different viewing angles. TFT displays output light which is inherently polarized in one plane. If this plane is 90 degrees out of sync with the wearer's sunglasses, this can make TFT displays all but unreadable, leaving the screen virtually black to the observer. This might be especially important where standard landscape displays are used in portrait mode.
Relec Electronics has been working closely with their partners at Digiwise to develop a solution for high brightness TFT displays which overcomes this problem through the introduction of a ¼ Wave retarder film.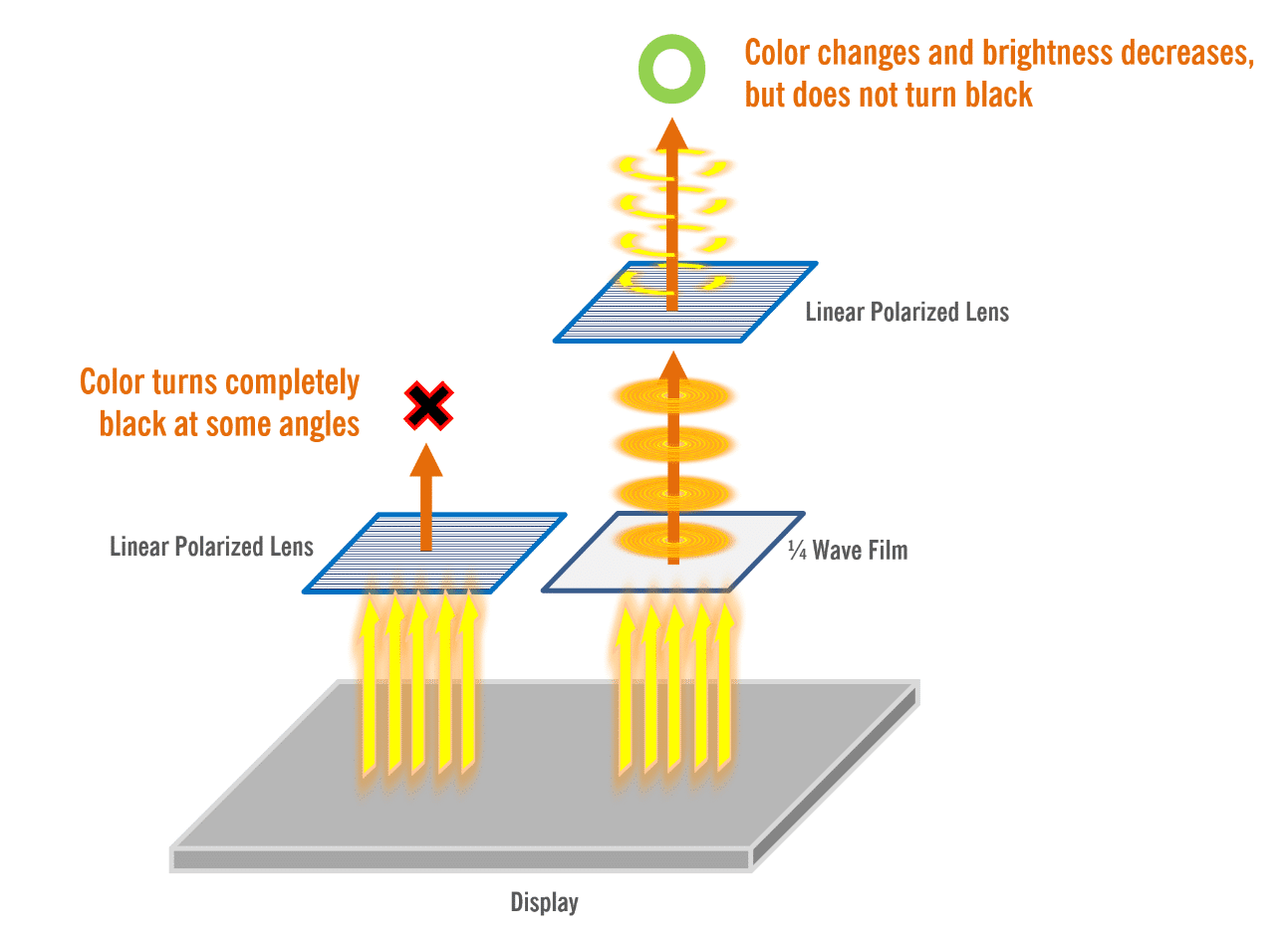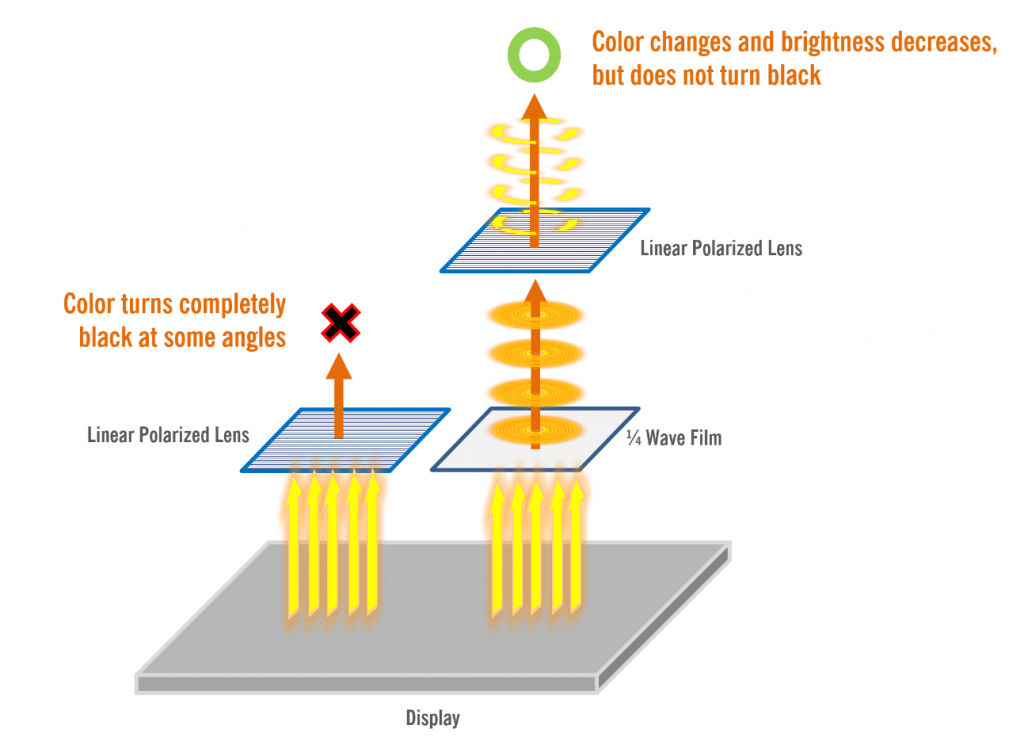 A wave retarder is a material or film that has different refraction indices for linearly polarized light traveling in one or other of two perpendicular axes (Fast and slow). By optimizing these characteristics, we can control the polarization components of the light wave, thus reducing any conflicts with polarized sunglasses.
Why use a Relec solution?

Relec's TFT modules are available with exceptionally high brightness levels of up to 1500cd/m2, making them suitable for both indoor and outdoor applications. When fitted with a ¼ wave retarder film, the display can be used in either portrait or landscape mode with polarized sunglasses.
Relec is also able to offer display solutions with a wide range of options, including either PCAP or resistive touch screens, optical bonding, water rejection, glove touch, and anti-bacterial films. Our team of engineers is on hand today to help you develop the best solution for your application.
Our fully-trained technical staff has the knowledge to help you from sourcing and manufacturing. We aim to find you the best solution for your application. We also carry stock on most display items, so get in touch today.
Look through our Range of TFT Displays and All Display Products for full specifications and product sheets.
Follow us on Facebook, LinkedIn & Twitter for updates on all of the latest TFT Display products.
sign up for our newsletter
Enter your email address below
why choose relec?
Faster

Our aim is to get back to you with an initial response within the hour.

Attention to detail

We pride ourselves on getting you the right product, at the right price and on time.

New ideas

We are constantly looking for latest technology and products for your applications.

Beyond standard

It's not just about the product.  Our service goes way beyond the norm.

Easy

We want to make your life as simple as it can be. Call us to find out what we can offer.