Relec Supports Team Bath Racing Electric With Cockpit Display
25th October 2019
Relec supports engineering students in Formula Student Competitions
Relec Electronics is celebrating the success of Team Bath Racing electric (TBRe) in the recent Formula Student UK and Formula Student Spain.
Formula Student is the world's largest engineering design competition. Undergraduate teams from universities in the USA, Australia, India, the Far East, and Europe compete to design, build and race a Formula style, single-seater racing car.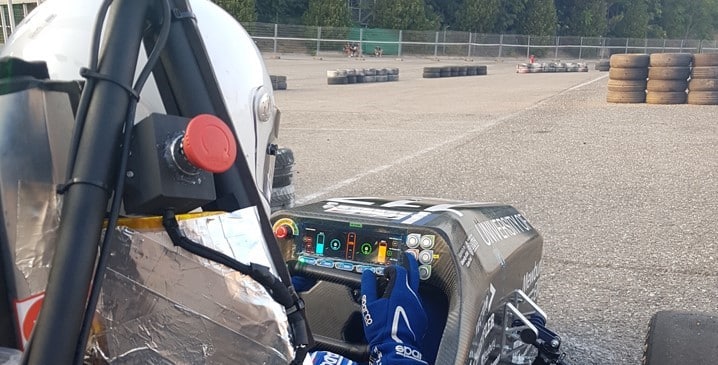 Relec supplies Team Bath Racing with Letterbox TFT display
Relec was proud to be one of the sponsors for TBRe part of which included supplying an eight-inch letterbox LVDS TFT display for the vehicle. The display provided details of speed and distance traveled and also illustrated cell voltages, power output, battery charge, and temperature to help the vehicle team and driver develop the automotive system. The display was also used by officials at the scrutineering phase of the competition where each team's project is assessed.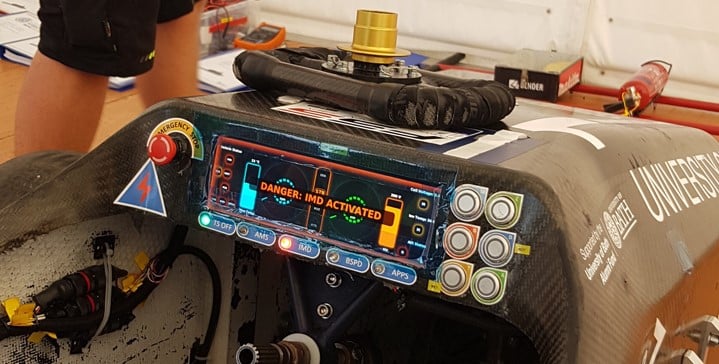 What the judges said
The dashboard with the display attracted a lot of attention from judges and other teams. "This is the first time scrutineering has been sped up by a dashboard," commented one scruntineer on discovering that cell voltages were displayed on the dashboard, rather than obtained by plugging a laptop into the vehicle.
Another engineer remarked enviously, "Our drivers have been asking us for something like this for years."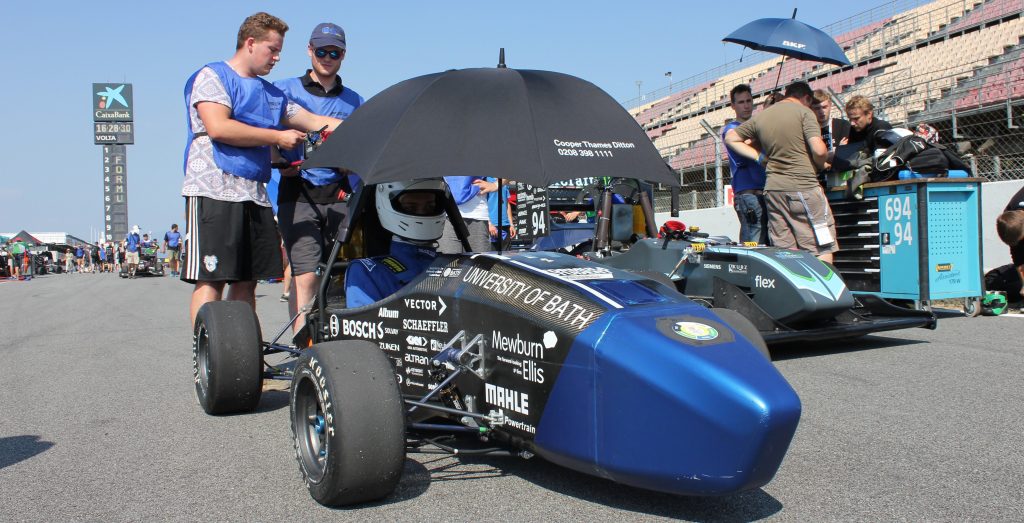 The display
The colour active matrix touchscreen display consists of a TFT panel, a driving circuit, and a backlight system. It features an active area of 194.4 x 58.32mm (8.0-inch), a resolution of 1600 RGB x 480 pixels and 2000cd/m2 brightness, contrast of 900:1 and a wide viewing angle.
In this case, as well as an anti-glare treatment, the display was fitted with a PMMA (polycarbonate) cover lens replacing the conventional glass version which cannot be used in automotive applications.
The 8″ letterbox TFT display is particularly suitable for applications where power consumption is critical. It operates from a 3.3Vdc supply and the LED backlight operates from a 28Vdc 200mA 5.6W supply.
Relec also supplied TBRe with an HDMI AD board for use with a Raspberry Pi development board.
TBRe has taken part in the event for the last four years. This year, the university introduced artificial intelligence to the 2018 design to convert it to a fully autonomous vehicle.
Relec is committed to supporting the next generation of engineers
Members of our technical team are always available to visit schools, colleges and universities to discuss interfacing power conversion and display technologies. The company offers practical advice and samples for projects and can offer its expertise in power or display technology as well as clothing and banners as part of sponsorship packages for educational projects in national and international challenges.
Relec specializes in power conversion and display technology. Our expert engineering team is available to guide customers through the process of specifying the perfect TFT display solution for any given application.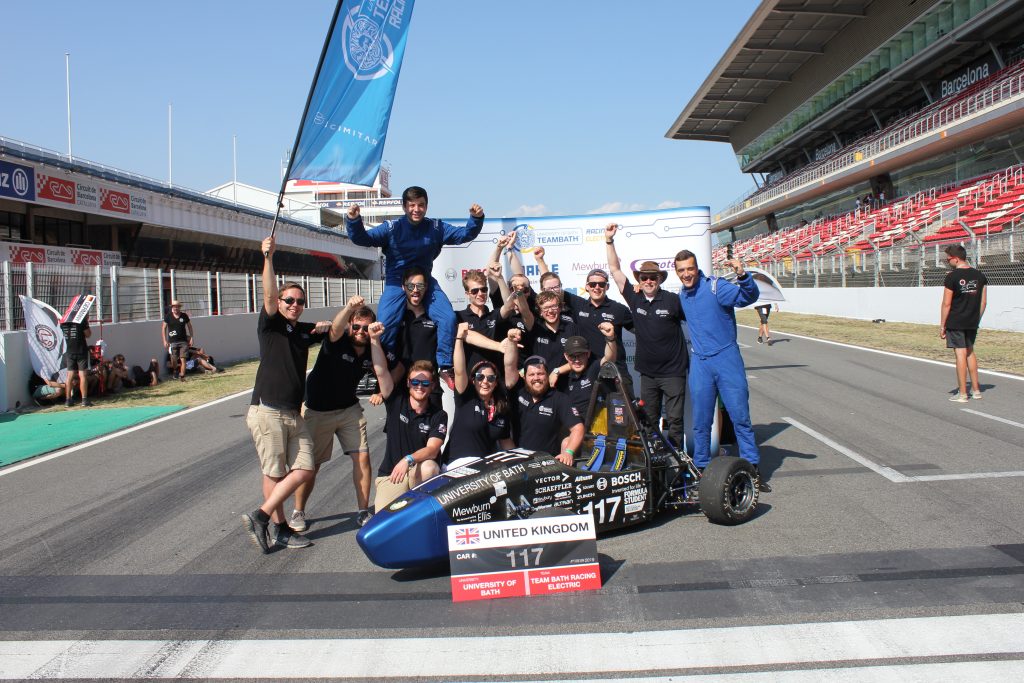 We want to hear from you
RELEC's sales and technical support personnel are all qualified engineers and are committed to fully understanding your application before talking through a possible solution.
Find out contact details via the Contact Us page. Tell us what you're looking for by phone, email or webform. We are on LinkedIn, Facebook and Youtube, follow us for more news and information regarding these types of products.
sign up for our newsletter
Enter your email address below
why choose relec?
Faster

Our aim is to get back to you with an initial response within the hour.

Attention to detail

We pride ourselves on getting you the right product, at the right price and on time.

New ideas

We are constantly looking for latest technology and products for your applications.

Beyond standard

It's not just about the product.  Our service goes way beyond the norm.

Easy

We want to make your life as simple as it can be. Call us to find out what we can offer.