Digital Control of AC-DC Power Supplies
19th November 2019
Digital Control of AC-DC Power – Cotek AE / AEK Series
The AE and AEK series from Cotek are chassis mount, fan-cooled AC DC power supplies with power outputs from 800 Watts to 3000Watts. The AE and AEK families all have the same wide-ranging feature set, which coupled with digital control, make them one of the most versatile power supply families on the market. Digital Control of AC-DC Power.
Key features include
Universal mains input voltage (90 – 264V ac)
Wide DC input range (127 – 370V dc)
DC Power from 800W to 3000W
Standard DC output voltages 12V, 15V, 24V, 30V, 36V, 48V & 60V
Optional DC voltages 150V, 200V, 250V, 300V & 400V
Output voltage control from 0 – 105%
Output current limit control from 0 – 105%
Full digital control through I2C and RS232/RS485 (optional cards) of voltage and current
Full analogue control of voltage and current
Constant current limit (Square law)
It is the combination of a wide control range and the ability to control through I2C control that we examine in more detail.
What is I2C?
I2C is a serial communication protocol that has been around since the 1980s. I2C is widely used to control peripheral modules over short distances from a PC, embedded computer or programmable logic controller (PLC). I2C is extremely flexible and simple to use. There can be more than one master controller which has advantages in industrial applications. An I2C bus consists of just 2 wires SCL (Clock) and SDA (Data) and can be implemented with even the simplest of micro-controllers.
Each device connected to an I2C bus will have a unique address. The Cotek AE & AEK series each have an 8 position rotary switch which allows each power supply to have a unique address, with up to 8 fully independent power supplies controllable in a system.
Installation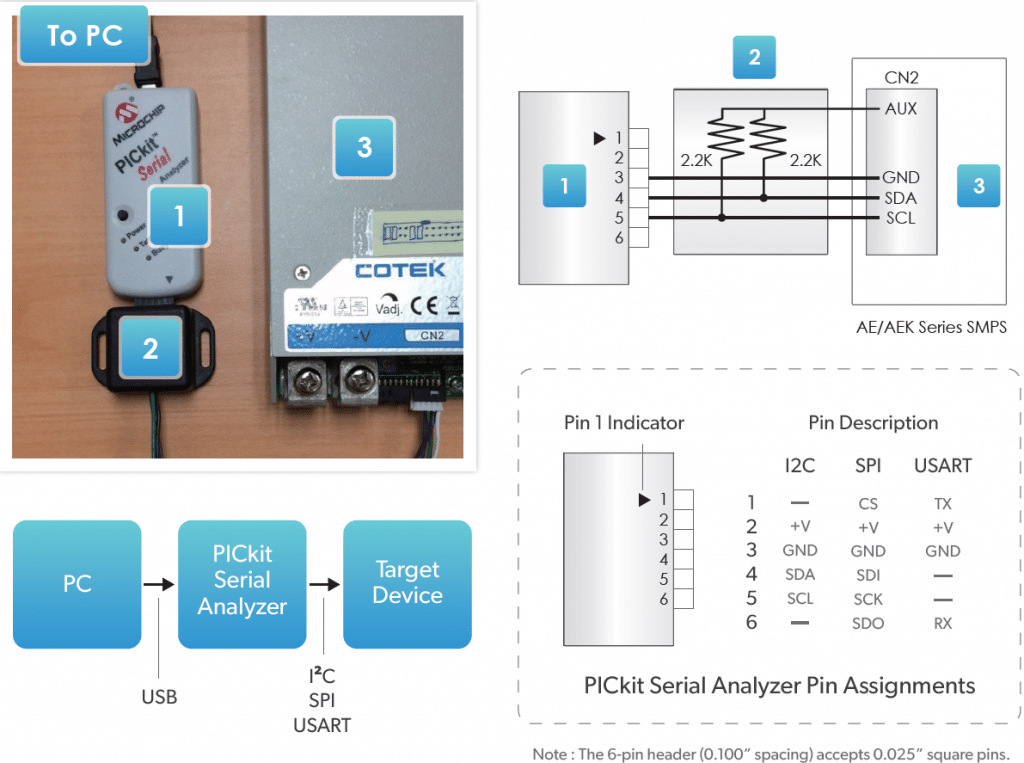 What can be read or controlled by I2C
The communications protocol for the power supplies can be used to both interrogate and program the power supply. The following parameters and data can be read by the system controller.
Manufacturer
Model Name
Revision
Output Voltage
Date of Manufacture
Revision
Serial Number
Country of Manufacture
Rated Output Voltage
Rated Output Current
There is also the ability to read real-time values for the following parameters of the power supply.
Output Voltage
Output Current
Internal Temperature
Over Voltage Shutdown
Overload Protection (Current Limit)
Over Temperature Protection
Fan Failure
Auxiliary or Main Power Output Failure
High-Temperature Alarm > 75*C
AC Power Low
AC Power Off
At the same time, there are 3 writable addresses which can be used to program the power supply.
Output Voltage
Output Current
Output control register
The output control register allows the user to control the following:
Power On / Off
Local (Analogue) Control or Remote (I2C)
Command Update
The combination of these features makes for an extremely powerful system where real-time feedback is required.
Typical Applications
Peltier Heaters

Test Equipment

Super Conductor control
Cathodic Protection
Battery Chargers
Umbilically Connected Devices
Battery Simulators
Electroplating
Water Purification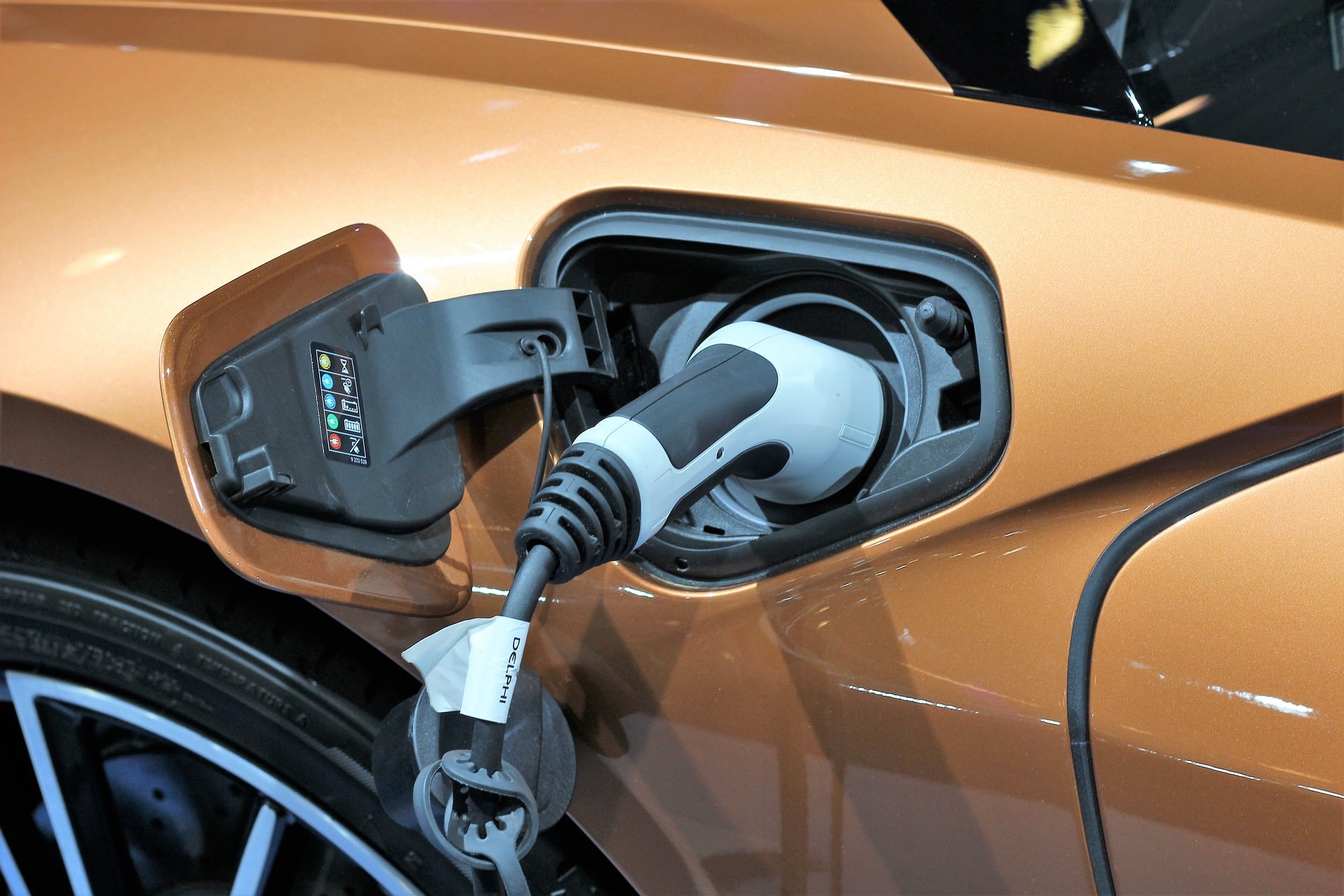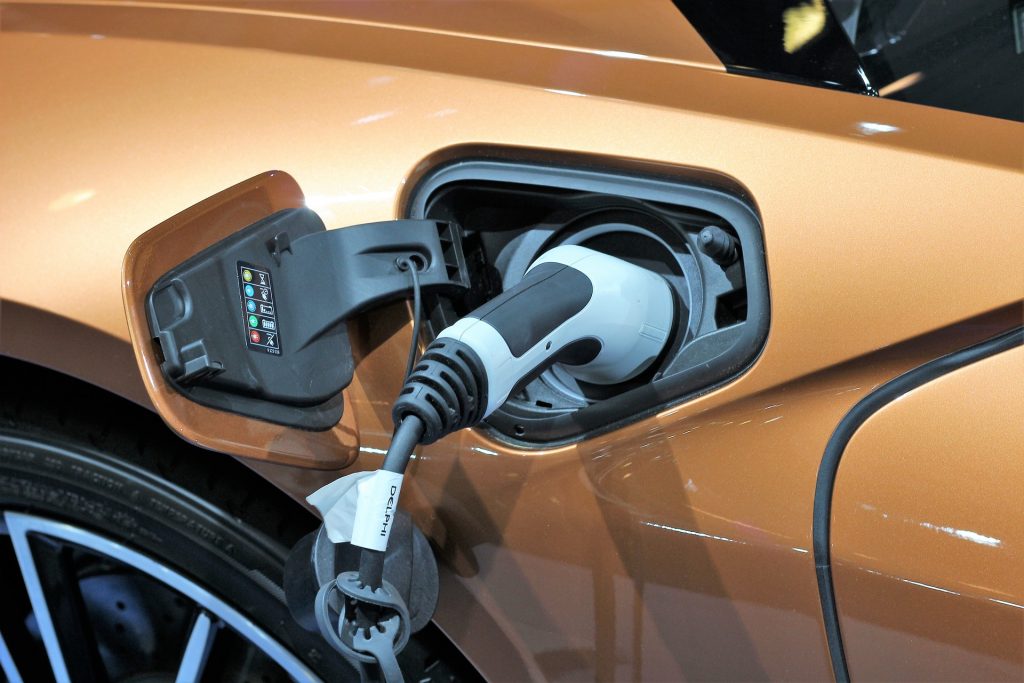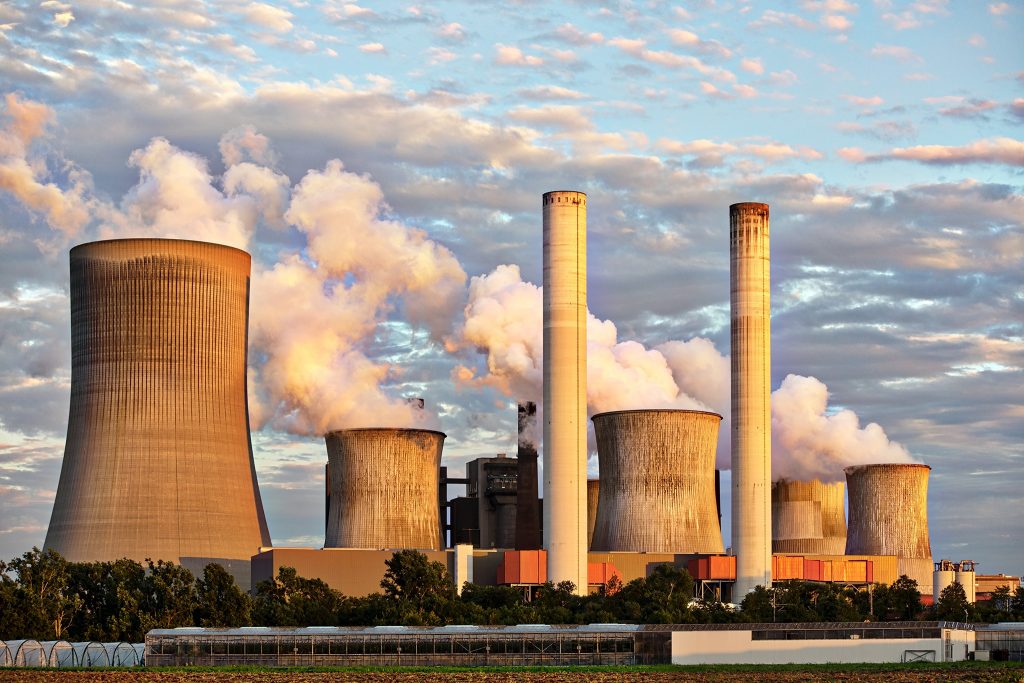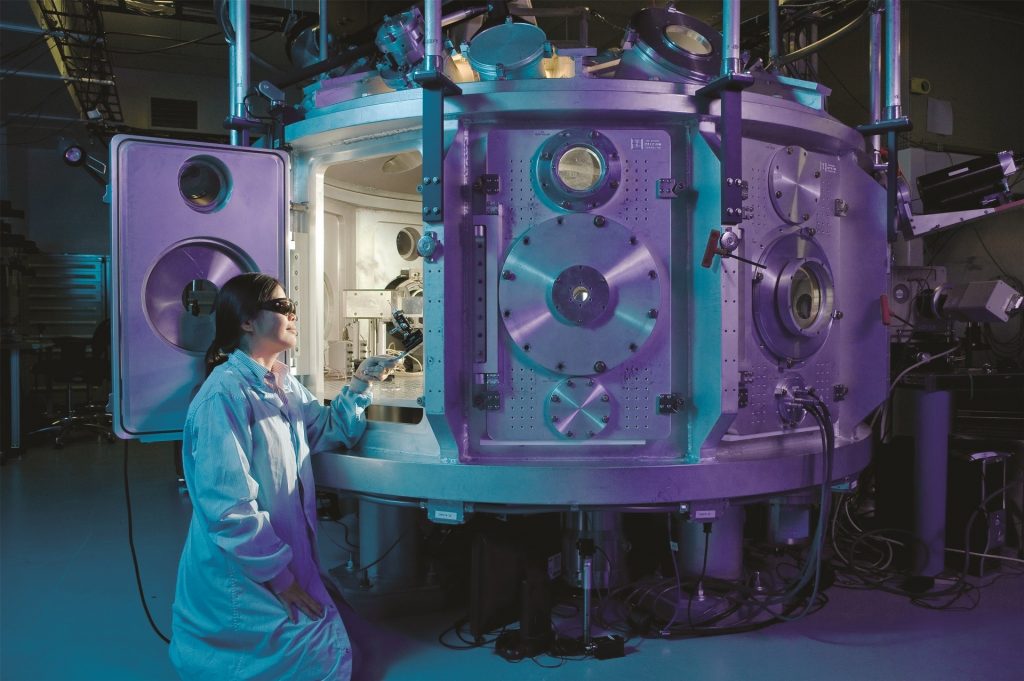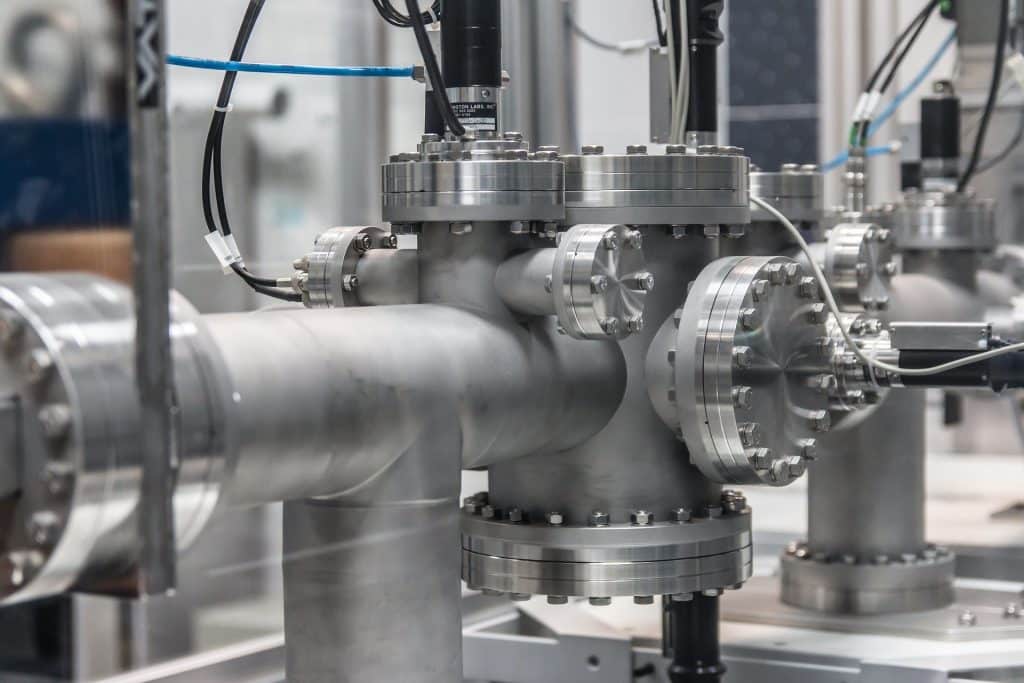 AE / AEK Power supplies from Cotek
The AE and AEK series cover 3 power ranges from 800W to 3000W. Each unit has a universal mains input and is both CE marked and UL approved for global use. Each family covers standard DC outputs from 12V to 60V with options for 150V to 400V on request. As well as I2C control there are also interface cards for RS232 and RS485 control and also the ability to control the power supply via 0 – 5V dc analogue control signals.
Relec Electronics has worked closely with Cotek for over 10 years and have a team of dedicated engineers ready to support you throughout the design process. Relec carries stock of all standard modules and accessories for next day delivery.
Follow us on Facebook, LinkedIn & Twitter for updates on all of the latest Power Conversion products.
We at Relec Electronics hold the highest standards towards finding you the ideal solution for your application. We truly believe "Standard is Just the Beginning". Get in touch with our technical team today.
sign up for our newsletter
Enter your email address below
why choose relec?
Faster

Our aim is to get back to you with an initial response within the hour.

Attention to detail

We pride ourselves on getting you the right product, at the right price and on time.

New ideas

We are constantly looking for latest technology and products for your applications.

Beyond standard

It's not just about the product.  Our service goes way beyond the norm.

Easy

We want to make your life as simple as it can be. Call us to find out what we can offer.