Mastering DC-DC Isolation: Essential Guide to Power Converters
15th November 2023
In the realm of power conversion, making the right choice between DC-DC isolation power converters is crucial for the optimal performance and safety of your application. At Relec Electronics, we pride ourselves on our expertise in helping customers navigate this complex landscape. This article aims to provide a thorough understanding of both isolated and non-isolated power converters, their applications, benefits, and considerations.
DC-DC Isolated Power Converters: A Closer Look👀
Understanding DC-DC Isolation
DC-DC isolation in power converters refers to the electrical and physical separation between the input and output sections of the device. This separation is typically achieved using a transformer, ensuring that there is no direct current flow between the two sections. Each section operates with its own ground reference, eliminating the risk of ground loops and potential interference. Imagine a power converter with a 'Do Not Disturb' sign. That's your isolated converter. It uses a transformer to keep input and output in their own lanes, avoiding any electrical mix-ups. It's like having a bouncer at the club, keeping the riffraff (read: ground loops and interference) out.
One of the paramount benefits of isolated power converters is the enhanced safety they provide, especially in applications involving high and potentially hazardous voltages. The isolation ensures that the output is safely separated from these dangerous voltages, a critical factor for compliance with safety standards. So, we're all about keeping things safe, especially when dealing with high voltages that could fry your circuits (or worse). 
DC-DC Isolated converters play a crucial role in breaking ground loops, a common issue in complex electronic systems. Ground loops can introduce unwanted noise and interference, potentially harming sensitive components. By ensuring that the input and output sections do not share a common ground, isolated converters eliminate this risk, providing a cleaner, more stable power supply. 
Floating Outputs and Level Shifting
Another significant advantage of isolated converters is their ability to provide floating outputs. This means that while the output voltage is fixed between the terminals, it is not defined relative to other points in the circuit, allowing for greater flexibility in system integration. This feature also enables level shifting, where the output voltage can be adjusted relative to a specific point in the circuit, providing additional versatility.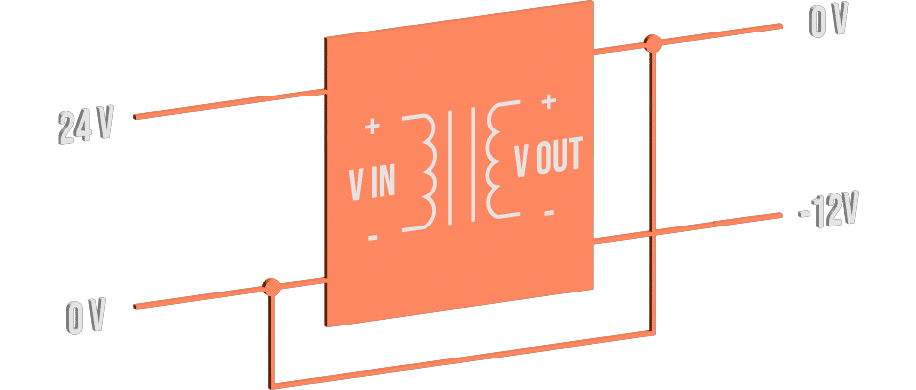 DC-DC Non-Isolated Power Converters: Delving Deeper🤿
Simplicity and Cost-Effectiveness
Non-isolated power converters offer a simpler, more cost-effective solution for applications where DC-DC isolation is not a critical requirement. These converters feature a single circuit, allowing for direct current flow between the input and output, resulting in a more compact and economical design.
In addition to cost savings, non-isolated converters are typically smaller in size and offer higher efficiency compared to their isolated counterparts. The absence of a transformer and the ability to operate at higher switching frequencies contribute to their compact size, while the direct connection between input and output ensures better voltage regulation and overall performance. 
Choosing the Right Converter: A Strategic Approach🎯
Assessing Application Requirements
The choice between an isolated and non-isolated power converter should be guided by the specific requirements of your application. Safety considerations, the need to break ground loops, and the desire for a floating output or level shifting capabilities are all factors that may necessitate the use of an isolated converter. On the other hand, if minimizing cost, size, and maximizing efficiency are your primary goals, a non-isolated converter could be the more suitable option.
Expert Guidance from Relec Electronics
At Relec Electronics, we are dedicated to providing expert advice and top-notch solutions tailored to your unique needs. Our team of experienced professionals is ready to assist you in selecting the perfect power converter for your application, ensuring optimal performance and safety.
Understanding the intricacies of isolated and non-isolated power converters is essential for making an informed decision that aligns with your application's requirements. Whether you prioritize safety and flexibility or cost-effectiveness and compactness, there is a power converter solution that fits your needs.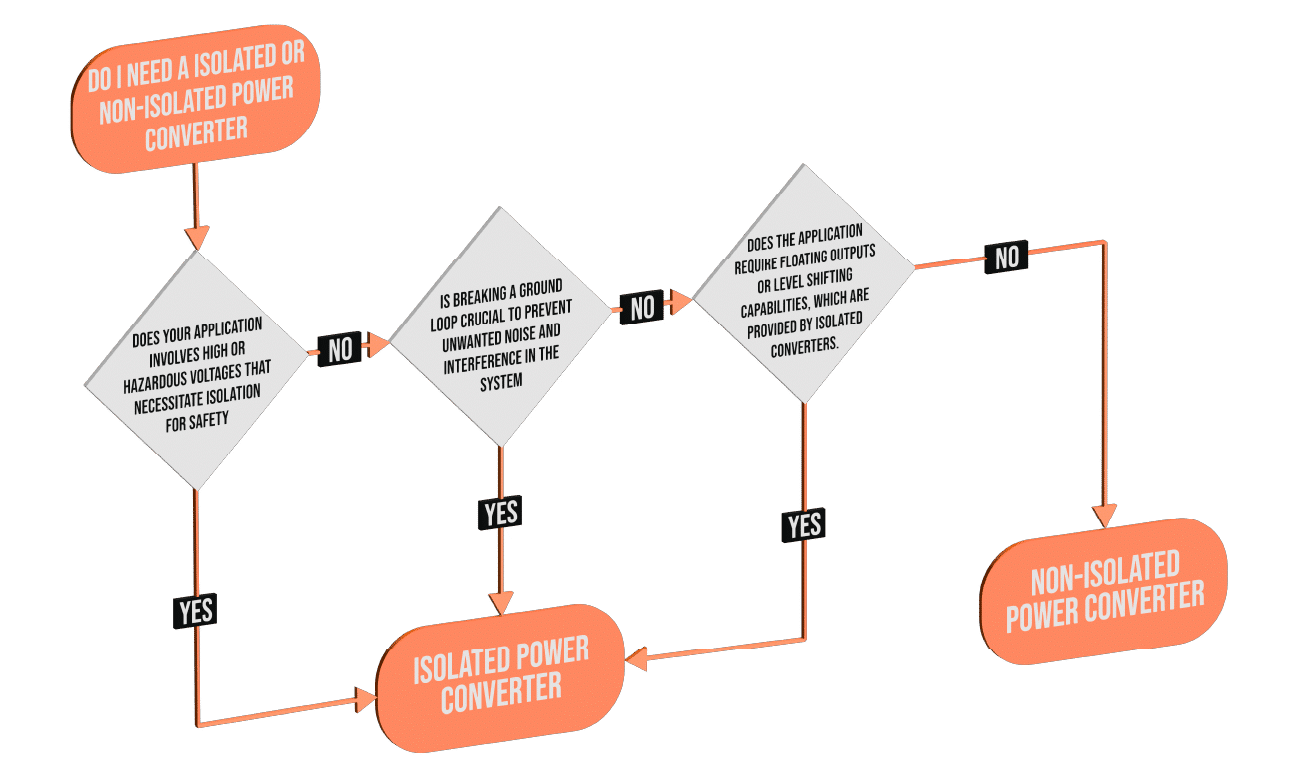 At Relec Electronics, we are committed to empowering your applications with the right power conversion solutions. Leveraging our extensive knowledge and experience, we guide you through the selection process, ensuring that you have all the information you need to make the best choice for your specific needs.
In the ever-evolving world of power electronics, having a trusted partner like Relec Electronics by your side ensures that you are equipped with the right tools and knowledge to navigate the complexities of power conversion, driving your applications to new heights of performance and reliability. 
Continuing our look at the EN61000 series of immunity standards, this month we're going to give you 2 for the price of one. Both EN61000-4-4 & EN61000-4-5 are related to surges and transients we see in everyday activity and can have a big effect on the performance of electronic systems.
sign up for our newsletter
Enter your email address below
why choose relec?
Faster

Our aim is to get back to you with an initial response within the hour.

Attention to detail

We pride ourselves on getting you the right product, at the right price and on time.

New ideas

We are constantly looking for latest technology and products for your applications.

Beyond standard

It's not just about the product.  Our service goes way beyond the norm.

Easy

We want to make your life as simple as it can be. Call us to find out what we can offer.