COOLX 3000, Versatile, Intelligent & Dependable
29th March 2021
COOLX 3000 Series – Versatile, Intelligent & Dependable
The CoolX 3000 is the latest release from Advanced Energy's Excelsys division and provides system design engineers with 3000W of flexible dc power, with up to 24V outputs in a single package. A choice of 12 output modules are available, ranging in power from 60 Watts to 900 Watts, with outputs from 1V to 58V, and the ability to series and parallel connect, gives the engineer unlimited scope to create whatever voltages are required for their system.
The CoolX3000 is available as either an IEC 63268-1 certified power supply unit for ITE and Audio-Visual applications or as an IEC60601-1 3rd edition & IEC60601-1-2 4th edition (EMC) certified unit for medical applications. The C30S is the standard unit which covers ITE and AV while the C30M features medical certification. The CoolX3000 is completely user and field configurable. Outputs can be adjusted to the required set point voltages using onboard potentiometers, or digitally via PMBus, and can be configured in parallel or series for higher current and/or higher voltages.
The CoolX 3000 Series has a range of advanced features designed to make the system integration as simple and flexible as possible. These include:


A complete power supply is configured by selecting and inserting up to 12 DC output modules into the CoolX3000 unit to build a user defined power supply. This offers the advantages of a custom supply but is assembled from standard and modular building blocks. If output requirements change modules can be reconfigured.
Typical applications for the CoolX3000 include Medical diagnostic, lasers, dialysis, imaging and biochemical analysis. The CoolX3000 is also suited to industrial applications including test & measurement, factory automation, printing as well as telecom and broadcast systems.
OTHER PRODUCTS FROM THE COOLX FAMILY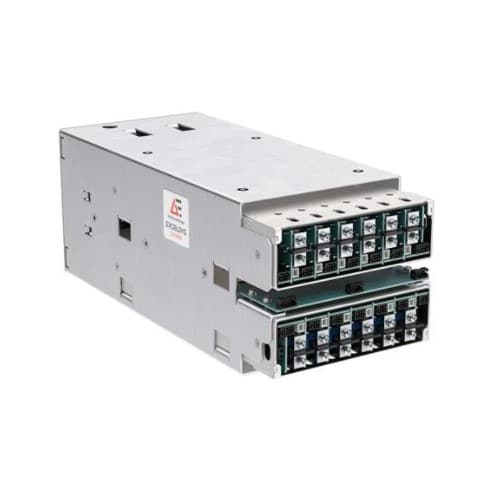 Input: 85 – 264Vac
Outputs: 1 – 24 & 2.5 – 58V dc
Power: 3000 Watt
Tamb: -40°C to +60°C
Dims: 300 x 131 x 120 mm
UL / EN62368-1 EN60601 (2xMOPP)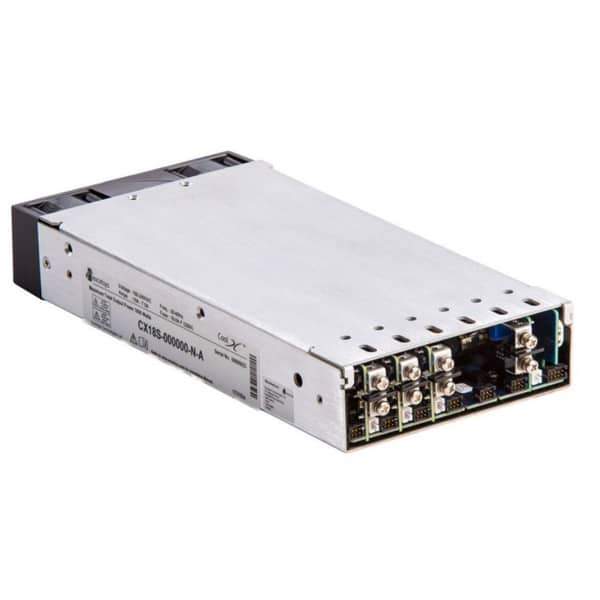 Input: 85 – 264Vac
Outputs: 1 – 12 & 2.5 – 58V dc
Power: 1800 Watt
Tamb: -40°C to +70°C
Dims: 262 x 127 x 40.6 mm
UL / EN62368-1 EN60601 (2xMOPP)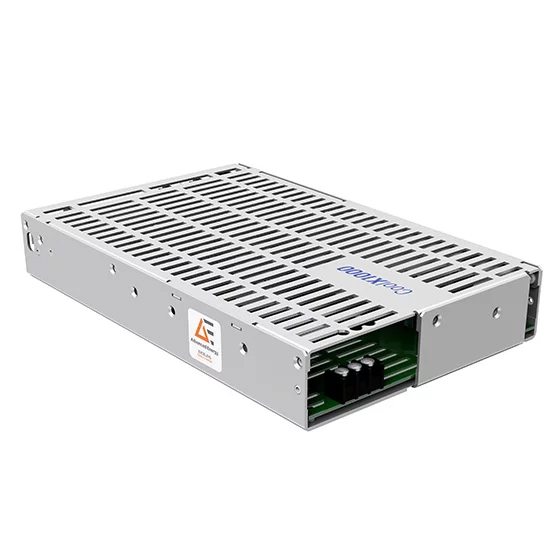 Input: 85 – 264Vac
Outputs: 1 – 12 & 2.5 – 58V dc
Power: 1000 Watt
Tamb: -40°C to +85°C
Dims: 254 x 165.1 x 39.1 mm
UL / EN62368-1 EN60601 (2xMOPP)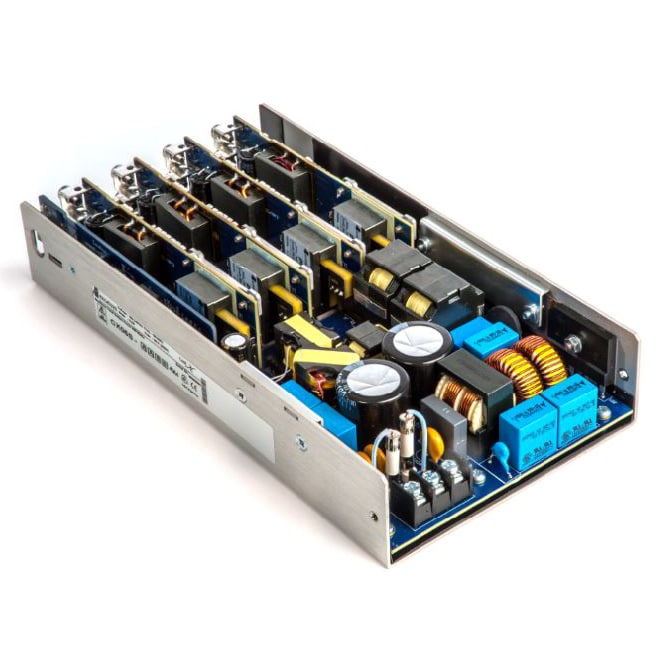 Input: 85 – 264Vac
Outputs: 1 – 4 & 2.5 – 58V dc
Power: 600 Watt
Tamb: -40°C to +85°C
Dims: 216 x 114 x 39 mm
UL / EN62368-1 EN60601 (2xMOPP)

GET IN TOUCH TODAY – 01929 555700
Here at Relec Electronics, we have worked closely with our key suppliers for over 40 years. We specialise in many industries, including; automotive, industrial, transportation, instrumentation & defence. We have a team of dedicated engineers ready to support you throughout the design process. We also carry stock of all standard modules and accessories for next day delivery.
Let's make this easy and call us today.
Follow us on Facebook, LinkedIn & Twitter for updates on all of the latest Power Conversion products.
Sign up to our monthly newsletter below, and never miss out on our updates of industry news, we release news/blog pages weekly with news from the power and display industries.
Relec Electronics holds the highest standards towards finding you the ideal solution for your application. We truly believe "Standard is Just the Beginning". Get in touch with our technical team today.
sign up for our newsletter
Enter your email address below
why choose relec?
Faster

Our aim is to get back to you with an initial response within the hour.

Attention to detail

We pride ourselves on getting you the right product, at the right price and on time.

New ideas

We are constantly looking for latest technology and products for your applications.

Beyond standard

It's not just about the product.  Our service goes way beyond the norm.

Easy

We want to make your life as simple as it can be. Call us to find out what we can offer.