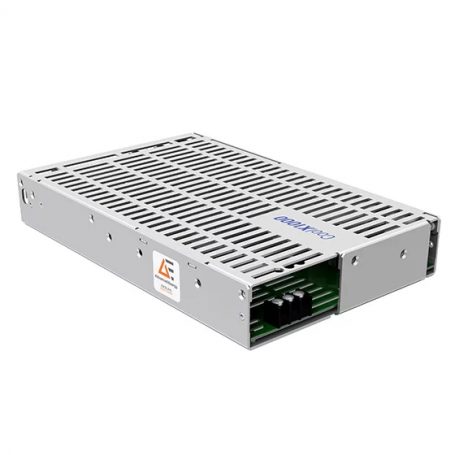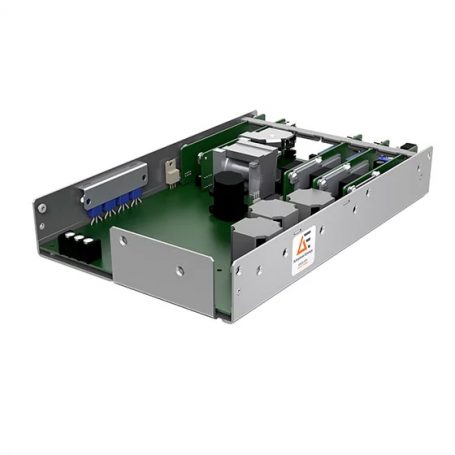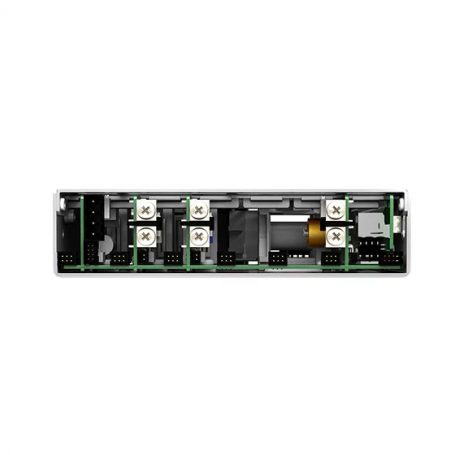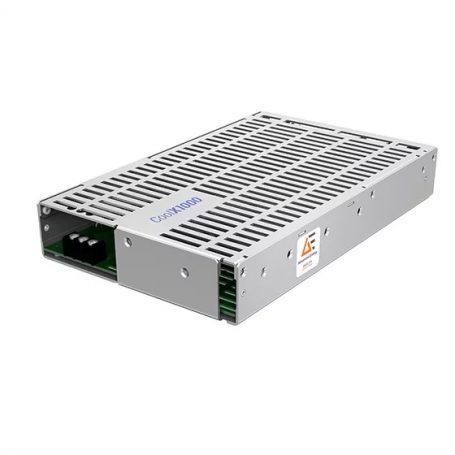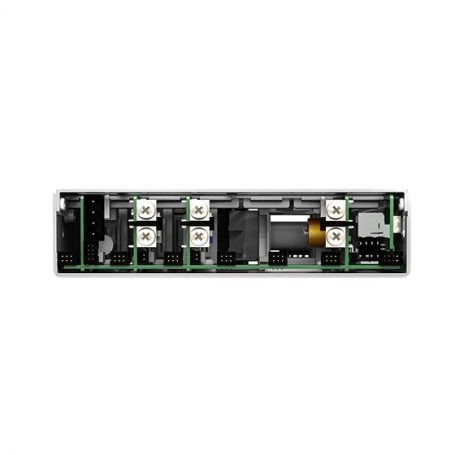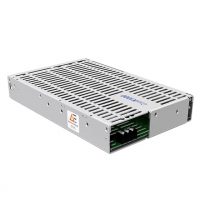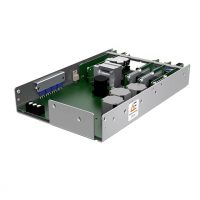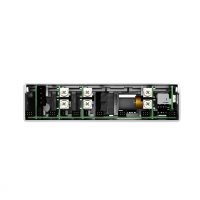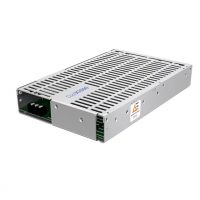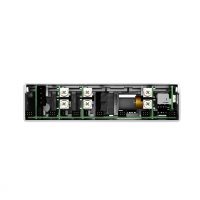 CoolX1000 Series
Input: 85-264Vac
Outputs: 1 to 12, 2.5 to 58V dc
Power: 1000 Watt
Tamb: -40°C to +85°C
Dims: 254 x 165.1 x 39.1 mm
UL / CE, EN62368-1 EN60601
have a question? call us now
APPLICATION
Advanced Energy's CoolX®1000 series, part of our low voltage solutions, is the world's only fanless 1000 W modular power supply.
Packaged in a compact 254 mm x 165.1 mm x 39.1 (10 in x 6.5 in x 1U) U-channel design, the CoolX1000 provides up to 1000 W without any requirement for fan or base plate cooling, eliminating acoustic noise detrimental to scientific and medical applications, as well as applications
sensitive to vibration or where fan cooling is not available. The CoolX1000 also offers increased flexibility by allowing system designers to monitor and control power supply performance — essential for staving off process disruption — using either analog or digital communications (PMBus™).
feature list
Up to 1000W
Up to 12 outputs
All outputs isolated (1850VAC)
Variable Fan Speed Control
MTBF >200000 hrs
93% Efficiency
Level 4 Input Surge Protection
Reverse Energy Protection
23.5W Auxiliary Power
Safety Approved to 5000m Altitude
5 Year Warranty
Analog and Digital Management
- PMBus™ monitoring and control capability
Field Confi gurable
- Plug and Play Power
Series and Parallel Outputs
- Higher voltages/currents
Mounting Options
- Base/Side and DIN-Rail mounting
Certification
- IEC60601-1 3rd Edition certified
- IEC60601-1-2 4th Edition EMC certified
- 2 MOPP
- Dual Fused
- Suitable for Type B and BF rated applications
- ISO13485
Industrial
- IEC60950, IEC62368-1 certified
- SEMI F47 compliant
Defence/Aero
- MIL810G certified
- CE101, CE102 characterised
MODEL NUMBER
INPUT RANGE
OUTPUT
POWER
CX10S
85-264VAC
120-300VDC
Standard
1000W
CX10M
85-264VAC
120-300VDC
Medical
1000W
CmA
-
2.5 - 6.0V
105W
CmB
-
6.0 -15.0V
180W
CmC
-
15.0 - 28.0V
200W
CmD
-
28.0 - 58.0V
200W
CmE
22.8 - 25.2V
600W
CmF
45.6 - 50.4V
600W
CmG (Dual)
3.0 - 30.0V
3.0 - 30.0V
90W
90W
CmH (Dual)
3.0 - 6.0V
3.0 - 30.0V
36W
90W
CmM
-
1.0 - 6.0V
21A max

105W
CmN
-
1.0 - 15.0V
15A max

180W
CmP
-
1.0 - 28.0V
8.33A max
200W
CmQ
-
3.0 - 58.0V
4.17A max
200W
Downloads
Click on the link below for an instant download.
why choose relec?
Faster

Our aim is to get back to you with an initial response within the hour.

Attention to detail

We pride ourselves on getting you the right product, at the right price and on time.

New ideas

We are constantly looking for latest technology and products for your applications.

Beyond standard

It's not just about the product.  Our service goes way beyond the norm.

Easy

We want to make your life as simple as it can be. Call us to find out what we can offer.
sign up for our newsletter
Enter your email address below