Three-phase Sine Wave DC-AC Inverter Series
16th November 2022
Three-phase Sine Wave DC-AC Inverter Series Protects Systems From Start to Finish
Introducing the OVX-6400
Relec Electronics has introduced a three-phase sine wave dc-ac inverter series from Premium which is designed to protect rail systems from start to finish.
The OVX-6400 dc-ac inverter is engineered to operate over a wide input range and to protect loads at start-up and mid-power modes. The rail-certified products are available from specialist power company, Relec Electronics and are the first designed by Premium to operate straight from the high voltage catenary power line.
The OVX-6400-7701 inverter is a rugged three-phase sine-wave dc-ac inverter which has an input range of 400 to 900Vdc and 400Vac 3ph output, delivering 6,400VA/8,000W pk. It has a high input-output isolation withstand of 5400Vrms.


It includes a soft start mode for the start-up of high inductance motors, whereby the output voltage rises linearly from 0V to a set voltage and the frequency increases to a set limit. The start-up ramp slope can be changed to meet specific conditions via the CAN-BUS control or a dedicated RS-232 port.
A programmable auxiliary Input, allows either mid-power or reverse modes. In mid-power mode, the voltage and frequency can be set to a % of the nominal in order to limit output power from the inverter. The input can also be used to enable reverse mode (phase inversion) which changes the phase sequence, reversing the rotation of the motor.
The compact inverter measures just 85.8 x 372 x 450.3 mm. It is certified to EN50163:2006 (supply voltages of traction systems), EN50124-2:2017 (Insulation co-ordination over-voltages and related protection) and EN61287-1 (Power converters installed on board rolling stock). In particular, EN50124-2:2017 details simulation and/or test requirements for protection against transient over-voltages. The OVX-6400 series inverter also meets EN50155 and EN62368-1 covering electronic equipment on rolling stock and safety standards for IT and AV equipment, respectively. OVX-6400's certification to EN45545-2 (Fire and smoke) is pending.
Information systems, enhanced communications and safety-critical equipment have all increased the electrical systems within trains. Yet too often, power design is something of an afterthought, risking compromise on performance to meet physical constraints. Relec is a specialist in power which supports engineers in the quest to meet the rail industry's particular set of design criteria with the appropriate, high quality power supply.
---
On-board monitoring sensors, climate control systems, lighting and door opening systems are all powered by the train's battery system. Electronic equipment and the high voltage power supplies which power them must be integrated but engineers have to bear in mind several factors. For example, electromagnetic interference (EMI) can cause disruption to electrical signals, but there is also electrostatic discharge (ESD), transient surges and over-voltage episodes as well as shock and vibration resistance considerations.
Electronic equipment on rolling stock must therefore be rugged and able to support not only computing functions but also telematics, engine control or other vehicle functions. The international rail standards are based on a requirement that rolling stock systems will have to operate 24/7 for 30 years without failure. In addition, these systems must not interfere with each other when installed in close proximity, which is often the case in the limited space in control panels and cabin space.
Demanding standards
The EN50155 standard refers to the EN50121-3-2 standard (railway applications, electromagnetic compatibility, rolling stock) to ensure that the equipment does not produce noise levels that may interfere with other nearby devices.
To meet EN50155, systems must be able to operate over a wide temperature range (-40°C to +85°C). The power supply is required to operate at 85% or above efficiently in order to reduce power consumption over a wide range of voltage and load conditions. It must also have reliable and robust thermal management.
There are also stringent shock and vibration requirements for equipment fitted on rolling stock in the specification. Shock and vibration requirements are divided into three categories: carriage-mounted, bogie-mounted, and axle-mounted.
Critical and emergency systems are fed by batteries – a safeguard in the event of a power supply failure. The standard railway battery voltages are: 24, 36, 48, 72 and 110V and battery voltage needs to range from -30% to +25% with variations of ±40% for 100ms, surges up to ±1kV and power interruptions up to 20ms.
Rail power specialists
Premium PSU has a wide range of dc-dc converters and dc-ac inverters designed specifically to comply with EN50155 standard. It also has extensive experience developing custom designs to ensure protection and quality in the harshest environments.
Relec Electronics offers a wide and varied portfolio of high-performance, rugged ac-dc, dc-dc converters, dc-ac inverters, displays and EMC filters for the railway industry as well as for other demanding applications in other industrial sectors.
---
OVX-6400 Series from Premium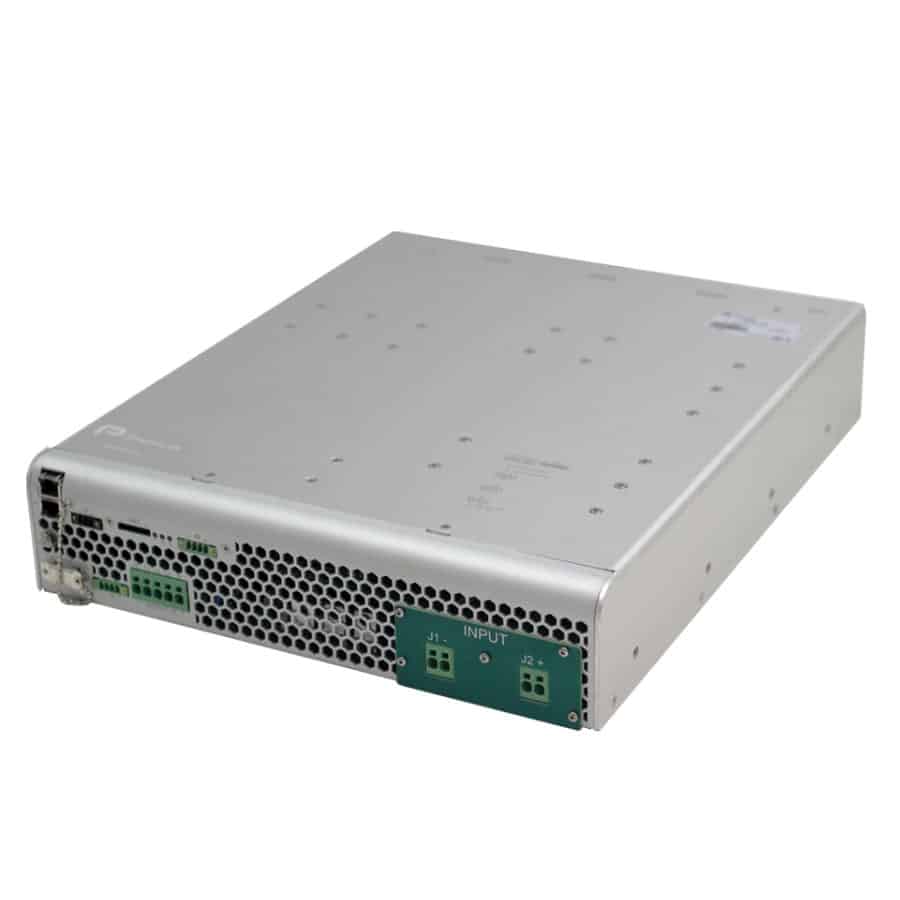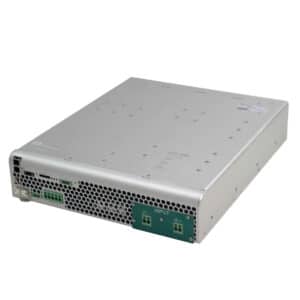 Input: 400-900Vdc
Outputs: 400Vac 3ph Power: 6400VA / 8000W pk
Tamb: -25°C to 80°C
Dims: 85.8 x 372 x 450.3 mm
EN50124-1 / EN50155 / EN62368-1
GET IN TOUCH TODAY – 01929 555700
Here at Relec Electronics, we have worked closely with our key suppliers for over 40 years. We specialise in many industries, including; automotive, industrial, transportation, instrumentation & defence. We have a team of dedicated engineers ready to support you throughout the design process. We also carry stock of all standard modules and accessories for next day delivery.
Let's make this easy and call us today.
Follow us on Facebook, LinkedIn & Twitter for updates on all of the latest Power Conversion & Display products.
Sign up to our monthly newsletter below, and never miss out on our updates of industry news, we release news/blog pages weekly with news from the power and display industries.
Relec Electronics holds the highest standards towards finding you the ideal solution for your application. We truly believe "Standard is Just the Beginning". Get in touch with our technical team today.
sign up for our newsletter
Enter your email address below
why choose relec?
Faster

Our aim is to get back to you with an initial response within the hour.

Attention to detail

We pride ourselves on getting you the right product, at the right price and on time.

New ideas

We are constantly looking for latest technology and products for your applications.

Beyond standard

It's not just about the product.  Our service goes way beyond the norm.

Easy

We want to make your life as simple as it can be. Call us to find out what we can offer.