Rocktouch Touchscreen Configuration Wizard
24th July 2020
Rocktouch Touchscreen Configuration Wizard
Touchscreen technology has evolved at an incredible pace in recent years, but the ability for engineers to make fast changes to a system is one that has traditionally held up the design process. Relec Electronics, in collaboration with their partners at Rocktouch, are pleased to announce the availability of a new software configuration tool which allows users to set up & modify key parameters for their display and touchscreen combination.
The Rocktouch software utility, literally puts power in the fingers of the design engineer and allows them to control the following features:
1. Points of Touch
Allows control of the numbers of fingers used. Add more gestures or simplify the design…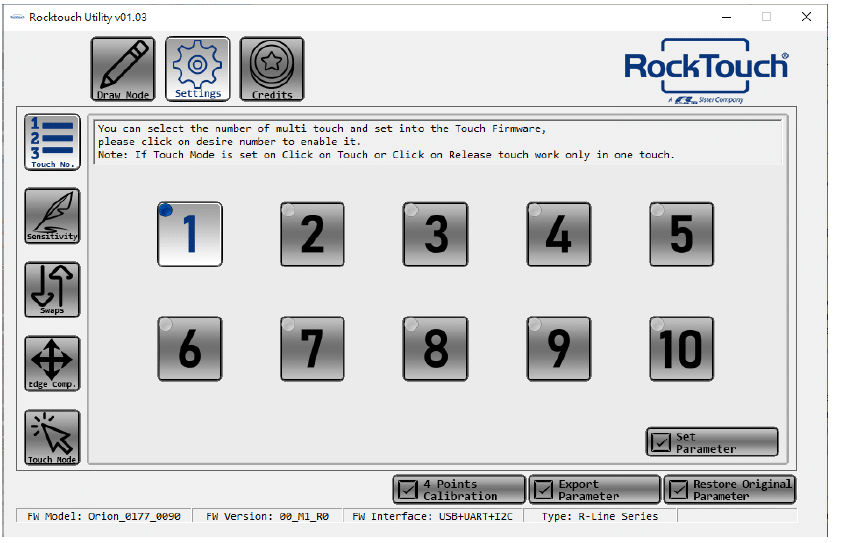 2. Touch Sensitivity
Eliminate ghost touches or tailor for electrically noisy environments, or simply increase the sensitivity when used behind thicker cover glass
3. Axis Swapping
Rotate the touch screen through 90 degrees and use the same product in application that are portrait and landscape.
4. Click Mode
Change the system response from standard touch screen to mouse emulation. No more sending panels back to the factory for changes in product development, or even in product evolution. The Rocktouch configuration software allows changes to be made on the fly and allows comparisons to be made simply, and most importantly quickly.


5. Case Studies
Case Study No.1 – Axis Swapping
A 15.6" TFT with PCAP touch panel is used as an elevator control panel. The typical installation is set to a portrait orientation mode, but some installations required the panel to fitted in landscape orientation. The configuration tool allows the customer to operate in either mode, with a single module in their inventory, resulting in better stock control and lower prices through economy of scale.
Case Study No.2 – Sensitivity
A 12.1" TFT PCAP touch panel is used as a control panel with a variety of industrial machines. The sensitivity of the touch screen needs to be adjusted to take into account electrical noise generated by the equipment itself as well as different cover glass thickness for more rugged environments.
6. FAQ's for RockTouch Touchscreen Configuration
"Does the Software come with all Rocktouch Touchscreens as standard?"
All RockTouch Touchscreens come with RockTouch Configuration Software.
"What kind of parameters can be set?"
RockTouch Configuration software tool gives the user the ability to set their touchscreen with it's own custom parameters, including number of touches, sensitivity, axis rotation and click mode.
"Will this software work on other displays?"
RockTouch Utility v.01.03 software is built to assist RockTouch Touchscreens only.
"Do I need a PC or tablet?"
This Configuration Tool runs on Windows operating system only and requires a Rocktouch USB cable.
Example PCAP Touchscreen from RockTouch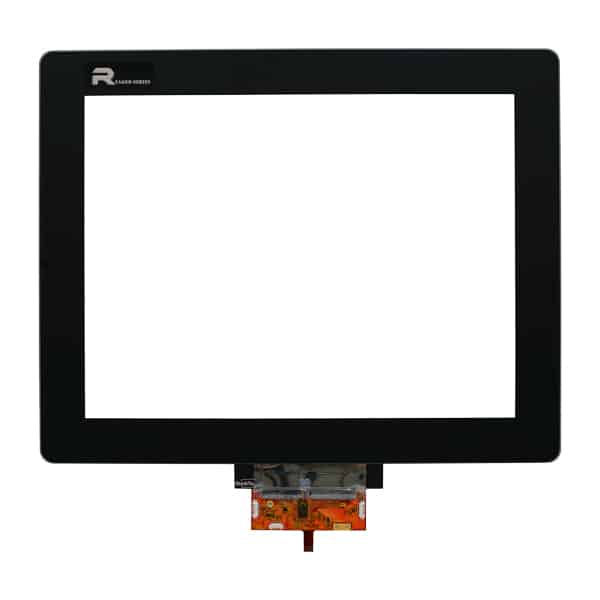 Construction: Glass/Film/Film (GFF)
Number of fingers: 10
Cover lens: up to 10mm
Signal to Noise Ratio: 32V
Full Water & Glove Touch
(More RockTouch Displays…)


GET IN TOUCH TODAY – 01929 555700
Here at Relec Electronics, we have worked closely with our key suppliers for over 40 years. We specialise in many industries, including; automotive, industrial, transportation, instrumentation & defence. We have a team of dedicated engineers ready to support you throughout the design process. We also carry stock of all standard modules and accessories for next day delivery.
Let's make this easy and call us today.
Follow us on Facebook, LinkedIn & Twitter for updates on all of the latest Power Conversion products.
Sign up to our monthly newsletter below, and never miss out on our updates of industry news, we release news/blog pages weekly with news from the power and display industries.
Relec Electronics holds the highest standards towards finding you the ideal solution for your application. We truly believe "Standard is Just the Beginning". Get in touch with our technical team today.
sign up for our newsletter
Enter your email address below
why choose relec?
Faster

Our aim is to get back to you with an initial response within the hour.

Attention to detail

We pride ourselves on getting you the right product, at the right price and on time.

New ideas

We are constantly looking for latest technology and products for your applications.

Beyond standard

It's not just about the product.  Our service goes way beyond the norm.

Easy

We want to make your life as simple as it can be. Call us to find out what we can offer.