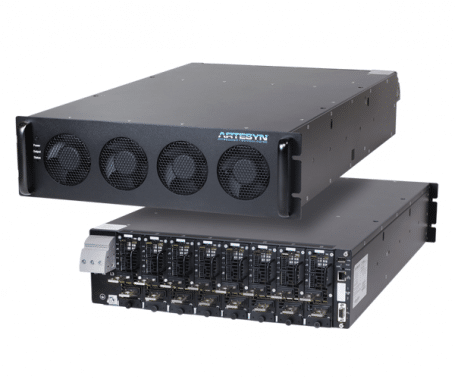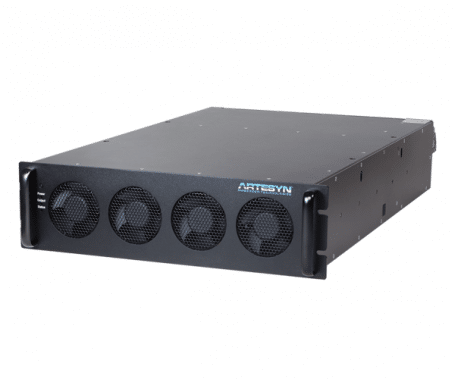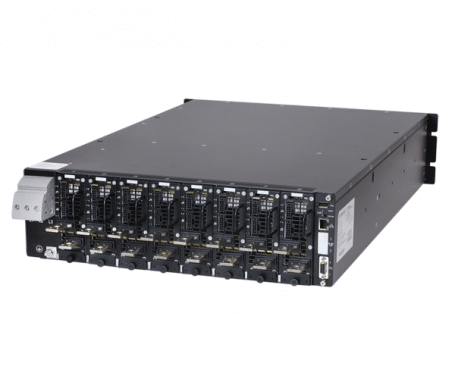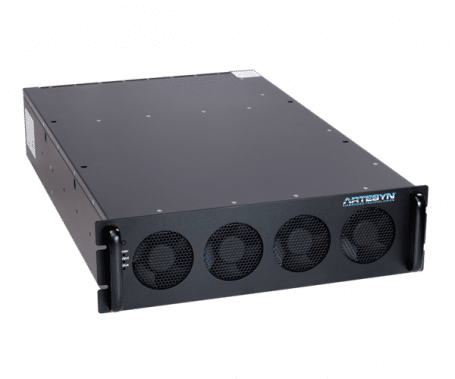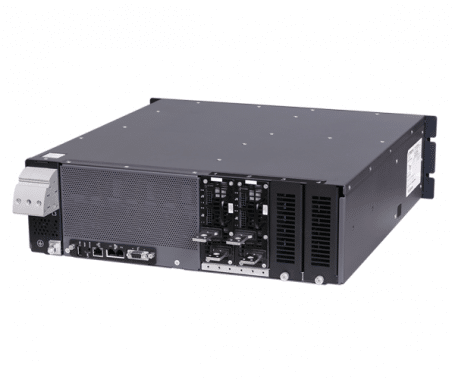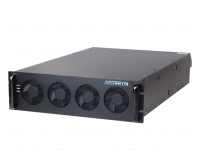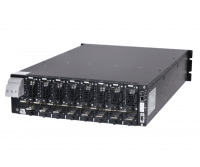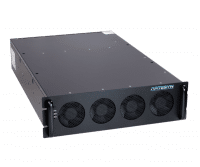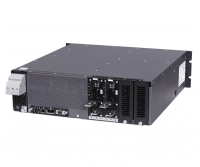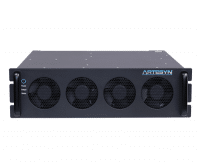 iHP24 Series
Input: 342V - 660Vac
Outputs: 0.6V - 300Vdc
Power: 24000 Watts
Temp: 0 to +50°C
Dims: 482.6 x 738.2 x 132.5mm (3U)
UL / CE EN60950 EN60601 Approved
have a question? call us now
APPLICATION
Designed for a wide range of medical and industrial applications, Artesyn's iHP24 configurable intelligent power system provides accuracy, resolution and stability as either a programmable voltage or current source.
It provides up to 24 kW in 3 kW increments and can be configured for up to 8 outputs using a wide variety of plug-in modules that address a large range of voltages and currents.
Safety approvals secured by Artesyn eliminate the need for an isolation transformer in medical equipment. The iHP power system also has industrial safety approvals, including compliance to the SEMI F47 standard for semiconductor processing equipment.
The iHP power system offers developers either an analog or digital interface to their system supporting standard communications protocols, while a software graphical user interface (GUI) allows for easy configuration.
feature list
5 years manufacturer's warranty
Multi output intelligent and modular high power system
Standard 19" rack
Outputs parallel up to 1600 A
Outputs series up to 1000 V
100% digital control
Outputs program as voltage or current source
Versatile input configurable to:
• High line 342-528 Vac 3-phase
• High line 540-660 Vac 3-phase (iHP24C)
Medical safety approved – NO ISOLATION XFMR NEEDED
Flexible control interfaces
Air cooled
Semi F47 compliance
Field upgradeable firmware
Programmable slew rate
Fast current slew rate up to 200 Hz
Active power factor correction
User defined command profiles
MODEL NUMBER
INPUT RANGE
OUTPUT
POWER/CURRENT
iHP24H3A
342-528VAC
3-phase (Wye or Delta) 4 wire total (3-phase and 1 PE)

24kW 3- Phase
24000W
iHP24L3A
180-264Vac
3-phase (Wye or Delta) 4 wire total (3-phase and 1 PE)
24kW 3- Phase
24000W
iHP24C3A
342-528Vac
3-phase Wye 5 wire total
(3-phases, neutral and PE)
24kW 3- Phase
24000W
SL
-
0.6 - 14.4V
0 - 200A
SQ
-
1.2 - 28.8V
0 - 120A
ST
-
1.6 - 38.4V
0 - 90A
SW
-
2.4 - 57.6V
0 - 62.5A
S8
-
4.0 - 96.0V
0 - 37.5A
S1
-
6.25 - 150V
0 - 24A
SA
-
10 - 240V
0 - 15A
S2
-
12.5 - 300V
0 - 12A
TW
-
2.5 - 60V
0 - 270A
T3
-
15 - 360V
0 - 50A
why choose relec?
Faster

Our aim is to get back to you with an initial response within the hour.

Attention to detail

We pride ourselves on getting you the right product, at the right price and on time.

New ideas

We are constantly looking for latest technology and products for your applications.

Beyond standard

It's not just about the product.  Our service goes way beyond the norm.

Easy

We want to make your life as simple as it can be. Call us to find out what we can offer.
sign up for our newsletter
Enter your email address below