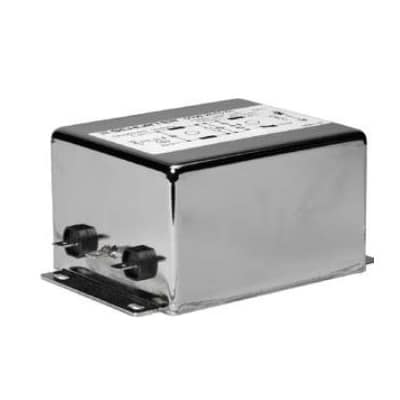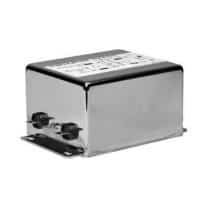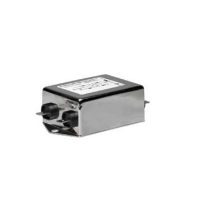 FMBB-NEO series
Input: 85 - 264Vac
Current: 1 - 36A
Tamb: -40°C to +100°C
Dims: Various
2 stage


have a question? call us now
APPLICATION
The FMBB-NEO series is a single phase, dualstage, chassis mount EMC filter with very high levels of symmetrical attenuation.  The FMBB-NEO series are available in current ratings from 1 to 10A and come in industrial and medical versions with a wide choice of attenuation characteristics.
feature list
Description
- Line filter in standard and medical version
- 2 stages
- 3 Designs:
C) high symmetrical and asymmetrical noise attenuation
D) Excellent high frequency noise attenuation
F) Excellent low frequency noise attenuation

Unique Selling Proposition
- Broad band attenuation
- 3 Filter designs for various applications
- Compact and fully potted
- Optional wire leads
Characteristics
- Designed for current applications of 1 - 36 A
- Protection against interference voltage from the mains
Possible interferences generated in the equipment are strongly attenuated
- Especially designed for industrial applications such as: Frequency Converters,
Stepper Motor Drives, UPS-Systems, Inverters
- Suitable for use in equipment according to IEC/UL 60950
Suitable for use in medical equipment according to IEC/UL 60601-1
why choose relec?
Faster

Our aim is to get back to you with an initial response within the hour.

Attention to detail

We pride ourselves on getting you the right product, at the right price and on time.

New ideas

We are constantly looking for latest technology and products for your applications.

Beyond standard

It's not just about the product.  Our service goes way beyond the norm.

Easy

We want to make your life as simple as it can be. Call us to find out what we can offer.
sign up for our newsletter
Enter your email address below