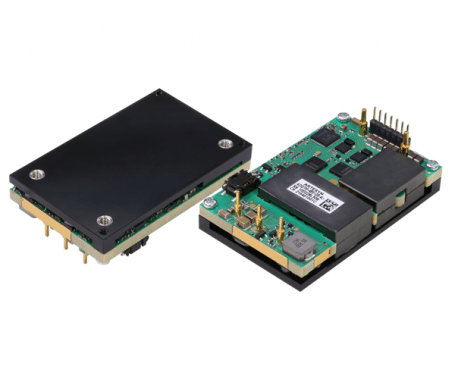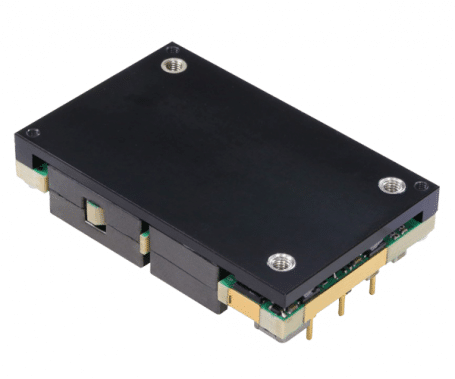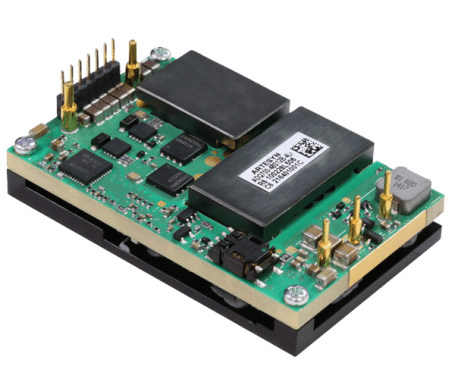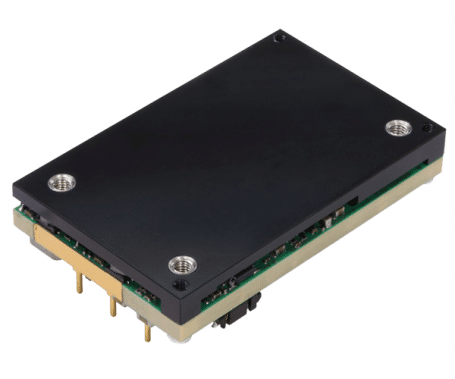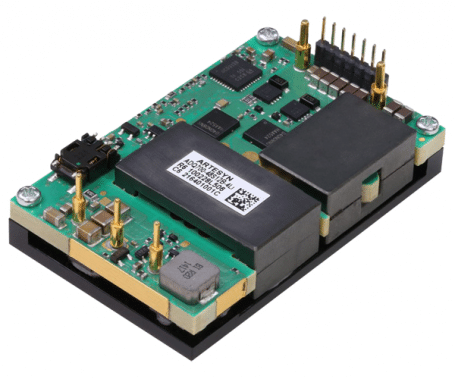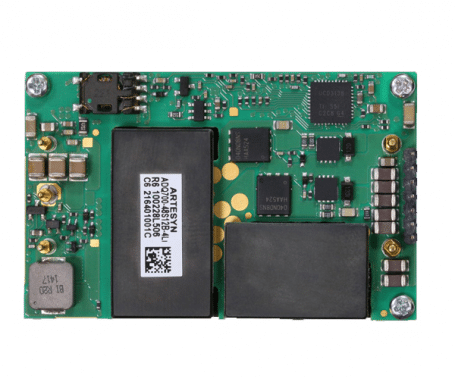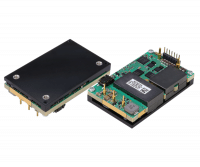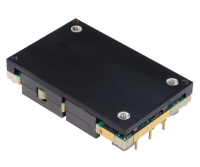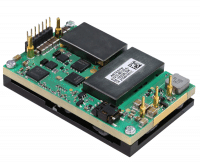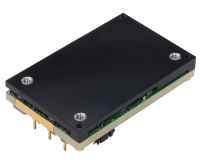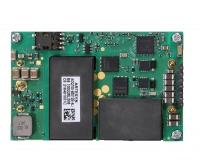 ADQ700 Series
Input: 40 - 60 Vdc
Output: 12Vdc
Power: 700 Watts
Temp: -40 to 85˚C
Dims: 58.4x36.8x13.6mm (2.3 x 1.45 x 0.5")
UL / CE Approved
2 Years Warranty
have a question? call us now
APPLICATION
ADQ700 series quarter-brick isolated DC-DC converters produce a single fully regulated 12 V output. Rated at 700 watts, these converters can deliver up to 58 amps output current and have no minimum load requirement.
They have an input voltage range of 40 to 60 V and are primarily designed for use with standard 48 V supplies in computing and server applications, as well as regulated 48V supplies in communications equipment.
ADQ700 series converters have both a digital interface version and an analogue interface version that both follow the industry standard DOSA footprint. The digital interface version allows communication to the converter via a PMBus command protocol with control and monitoring functions for voltage, current, temperature and the setting and reporting of fault conditions. Standard analogue control features include output voltage trim and remote on/off functions.
ADQ700 series converters have an ultra high efficiency of typically 96% at full load and can operate over an ambient temperature range of -40 to +85˚C, making them an ideal choice for the isolated converter in a distributed power architecture supplying power to non-isolated converters. Their open-frame design is optimized for forced air or conduction cooling and an aluminium baseplate option is available for enhanced thermal performance. The conversion technology employs 200 kHz fixed frequency switching to help minimize external EMI filtering requirements.
Standard features protection features are input undervoltage, overvoltage lockout, output overvoltage, output overcurrent and overtemperature conditions. ADQ700 series converters have an enhanced pre-bias start-up capability and for high current applications two converters can be connected in parallel, automatically using the droop method of current sharing.
ADQ700 series converters are low profile units that are ideal for systems with demanding inter-board spacing requirements; the open-frame models have an installed height of 0.43 inch (11 mm), while the baseplate versions require 0.52 inch (13.3 mm).
feature list
700 W continuous power
Ultra high efficiency > 96%
40 - 60 Vdc Datacomm input range
Baseplate optimized for contact cooling or heatsink mounting
Open frame version optimized for air cooling
Low ripple and noise
Fixed switching frequency
High capacitive load capability
Pre-bias start-up capability
High reliability
RoHS 6 compliant
UL94 V-0 materials
Heatsink accesory pack can be ordered (heatsink, thermal pad and screws)
DOSA footprint compliant
PMBus® communication
Droop and Parallel function (ADQ700-48S12B-8LIG)
IPC9592 component stress compliant
Two year warranty (consult factory for extended terms)
MODEL NUMBER
INPUT RANGE
OUTPUT
POWER
ADQ700-48S12-4L
40 - 60Vdc
12Vdc
700W
ADQ700-48S12-4LI
40 - 60Vdc
12Vdc
700W
ADQ700-48S12B-4L
40 - 60Vdc
12Vdc
700W
ADQ700-48S12B-4LI
40 - 60Vdc
12Vdc
700W
ADQ700-48S12B-4LIHS
40 - 60Vdc
12Vdc
700W
ADQ700-48S12B-4LHS
40 - 60Vdc
12Vdc
700W
ADQ700-48S12B-8LIG
40 - 60Vdc
12Vdc
700W
"B" = Baseplate
"I" = Digital interface option
"HS" = Heatsink kit added, 1.4" heatsink, thermal pad
why choose relec?
Faster

Our aim is to get back to you with an initial response within the hour.

Attention to detail

We pride ourselves on getting you the right product, at the right price and on time.

New ideas

We are constantly looking for latest technology and products for your applications.

Beyond standard

It's not just about the product.  Our service goes way beyond the norm.

Easy

We want to make your life as simple as it can be. Call us to find out what we can offer.
sign up for our newsletter
Enter your email address below