HDMI Inputs Help Speed Up TFT Display Integration
5th November 2021
Relec Electronics Lends Expert Help To Keep Pace With TFT System Design
The popularity and versatility of HDMI means that embedded SBCs face more design demands. Relec Electronics has enhanced its specialist design services to keep ahead of this industry trend, and commit to lending expert help.
Medium to large TFT displays are increasingly popular because the thin form factor can be embedded into systems which are often subject to varying lighting conditions which can make conventional displays difficult to read. They are typically used in industrial automation, automotive, defence and marine systems, medical equipment, rail applications, broadcast and signage. s which can make conventional displays difficult to read. They are typically used in industrial automation, automotive, defence and marine systems, medical equipment, rail applications, broadcast and signage.
Lending Expert Help
Today, most embedded single board computers (SBCs) have a direct high-definition multimedia interface (HDMI) as the standard video output, but as the use of video content increases, the demands of developers have broadened. In response to this industry trend, Relec Electronics and its partner, Digiwise, have been developing new sizes and products to meet customers' innovative design requirements.

A HDMI interface on a display significantly reduces design time and associated costs to accelerate time to market. Accurate timing and EDID (Extended Display Identification Data), which ensure that the display and SBC communicate in sync, can be developed on a bespoke PCB by Relec. Another benefit of an integrated HDMI is that it eliminates complex cables as a single, simple HDMI connector can be used.
Wide Range of Sizes & Panel Types
Relec Electronics offers a comprehensive range of TFT display sizes: 4.3", 5", 7", 8", 10.1", 11.6", 15.6" and 21.5". They all benefit from the latest in-plane switching (IPS) technology which offers superior colour quality and a wide range of viewing angles. The TFT displays can also be mounted portrait or landscape orientation to meet a wide variety of space constraints, locations and applications.
The TFT displays available from Relec Electronics also include an integrated backlight system for improved visibility, 16.7M colours, high contrast ratios and brightness levels from 600 cd/m² to 1500 cd/m². Resolution is from 800×480 to full high-definition (FHD) 1920×1080.
In addition, the displays operate from a single 12 Vdc input and operate over a wide temperature range (-30°C to +80°C).
Optional Screen Enhancements
In addition to standard products, Relec's team of design engineers can work with a customer to find the best display solution for a particular project, environment and application.
For example, Relec can provide a fully integrated touch panel which can be projected capacitive (PCAP) or resistive technology. It also offers optical bonding, for a ruggedised display that offers improved durability and ruggedness as well as increased readability in sunlight conditions. Other screen enhancements available include anti-glare solutions for high-ambient environments, reduced reflections (via optical bonding) and ruggedised panels with either thicker glass panels or optical bonding.
Custom features include a custom cover lens with a choice of glass or PMMA, custom shapes and sizes, custom mounting frames, including round shapes, graphic printing (one or more colours), apertures in the glass to accommodate USB sockets or mechanical switches, for example.
HDMI Displays Supplied By Relec Electronics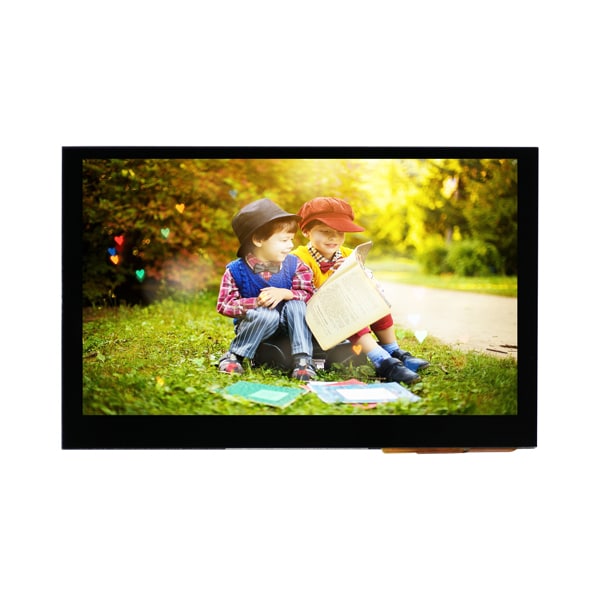 Screen size: 4.3″ Widescreen WVGA
Active area: 95.04(W) x 53.86(H) mm
Resolution: 800 RGB x 480 Pixels
Interface: HDMI Input
Operating temperature range -30° to +80°C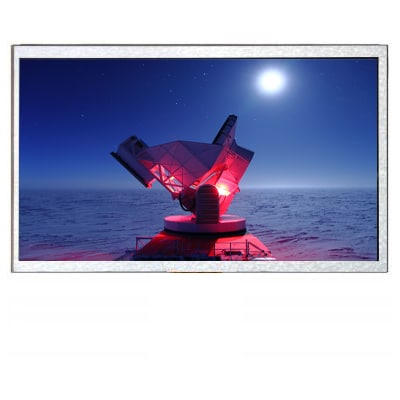 Screen size: 10.1″ widescreen
Active area: 217.0(W) x 135.6(H) mm
Resolution: 1280 RGB x 800 Pixels
Interface: HDMI Input
WXGA
GET IN TOUCH TODAY – 01929 555700
Here at Relec Electronics, we have worked closely with our key suppliers for over 40 years. We specialise in many industries, including; automotive, industrial, transportation, instrumentation & defence. We have a team of dedicated engineers ready to support you throughout the design process. We also carry stock of all standard modules and accessories for next day delivery.
Let's make this easy and call us today.
Follow us on Facebook, LinkedIn & Twitter for updates on all of the latest Power Conversion products.
Sign up to our monthly newsletter below, and never miss out on our updates of industry news, we release news/blog pages weekly with news from the power and display industries.
Relec Electronics holds the highest standards towards finding you the ideal solution for your application. We truly believe "Standard is Just the Beginning". Get in touch with our technical team today.


sign up for our newsletter
Enter your email address below
why choose relec?
Faster

Our aim is to get back to you with an initial response within the hour.

Attention to detail

We pride ourselves on getting you the right product, at the right price and on time.

New ideas

We are constantly looking for latest technology and products for your applications.

Beyond standard

It's not just about the product.  Our service goes way beyond the norm.

Easy

We want to make your life as simple as it can be. Call us to find out what we can offer.