From Full HD to Fool HD – Relec staff ready for Eurovision
11th May 2023
Prepare to be dazzled and embrace the shimmering glory of music as Relec Electronics proudly presents the birth of an extraordinary boy band, "Fool HD". Drawing inspiration from the Eurovision phenomenon, this band of talented staff members is set to ignite the world of Euro-pop and capture hearts with their captivating melodies, glitzy costumes, and infectious charm (so long as they make it out of rehearsals).
"Fool HD" is a sensational new boy band formed by the uncompromising Peter Lappin, their enigmatic founder member and vocalist; Neil (feel the) Pain, the maestro on lead guitar; Jonny (funkmeister) Stone, the keyboard virtuoso; and Mathew (mad dog) Rehm, the rhythmic dynamo on drums. Together, they embody the spirit of Eurovision, combining it with their unique musical abilities, to create a kitsch-filled experience that will transport fans into a world of pure entertainment.
Peter Lappin - Lead Vocals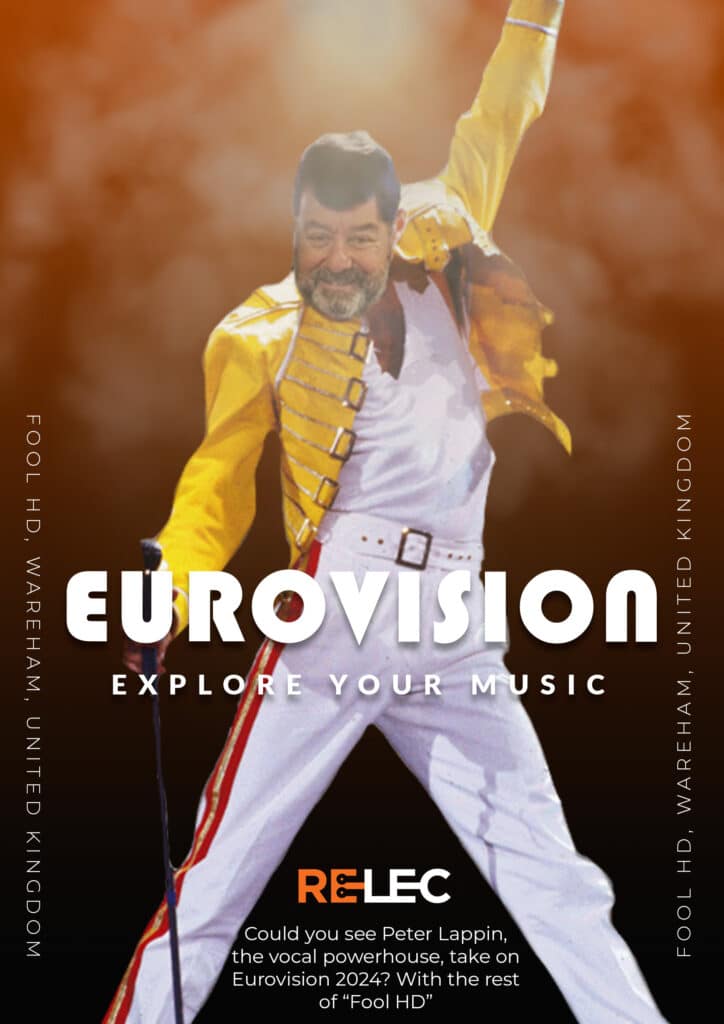 Peter Lappin, a vocal powerhouse, possesses a voice that can reach the highest musical peaks. His ability to hit soaring notes with unwavering precision will leave audiences spellbound and begging for more. Prepare to be moved as Peter effortlessly glides through Euro-pop anthems and heart-warming ballads, leaving no doubt that he was born to grace the stage.
Neil (feel the) Pain - Lead guitarist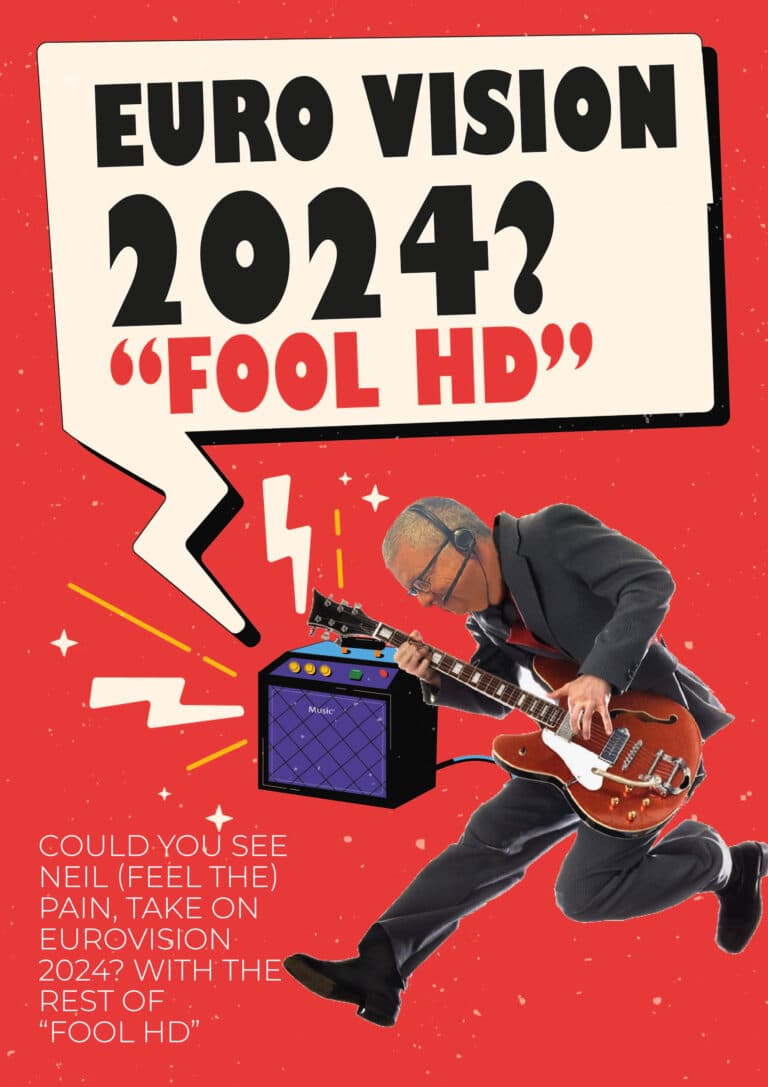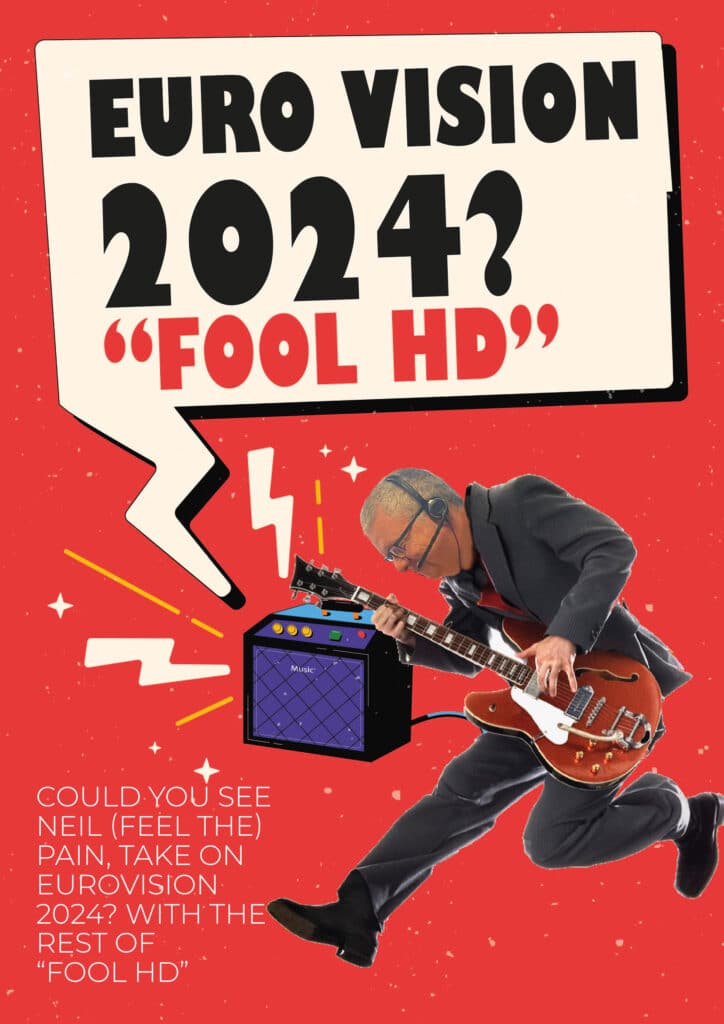 Neil (feel the) Pain, the dazzling lead guitarist, is a true showman. With a flair for mesmerizing solos and epic riffs, his fingers dance across the fretboard, setting hearts ablaze and causing a frenzy among fans. Neil's electrifying presence on stage is guaranteed to leave an indelible mark on audiences, forever etching his name in the annals of rock 'n' roll glory.
JoNNY (Funkmeister) Stone - Keyboards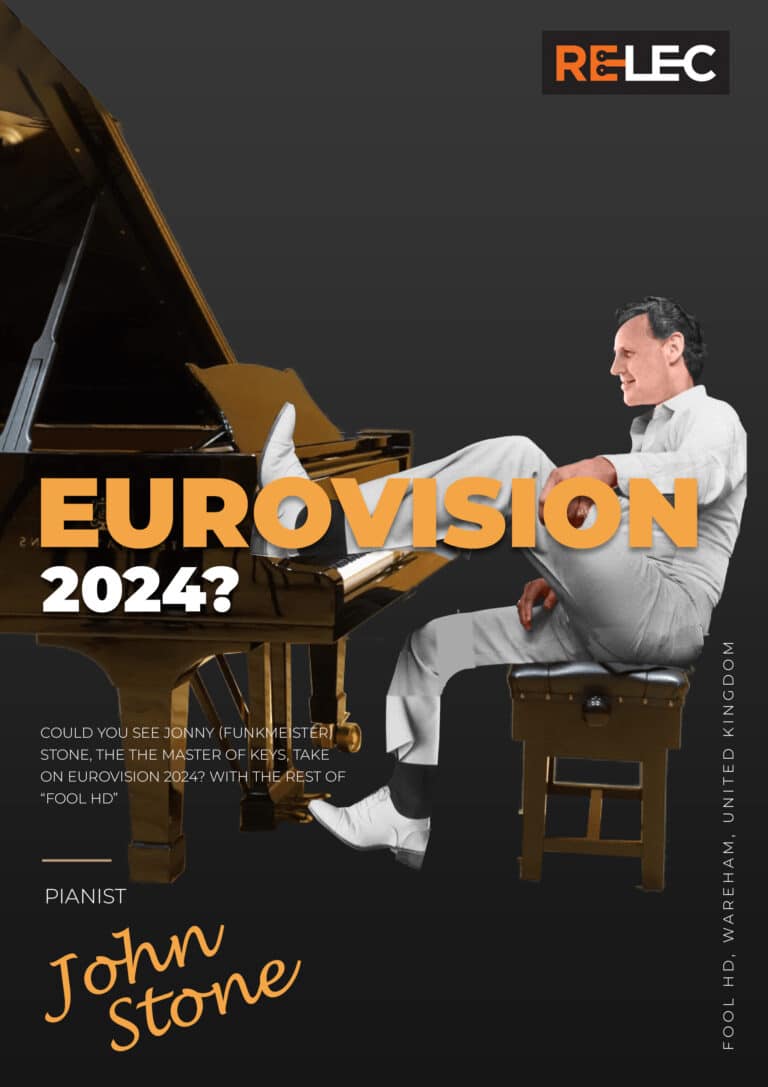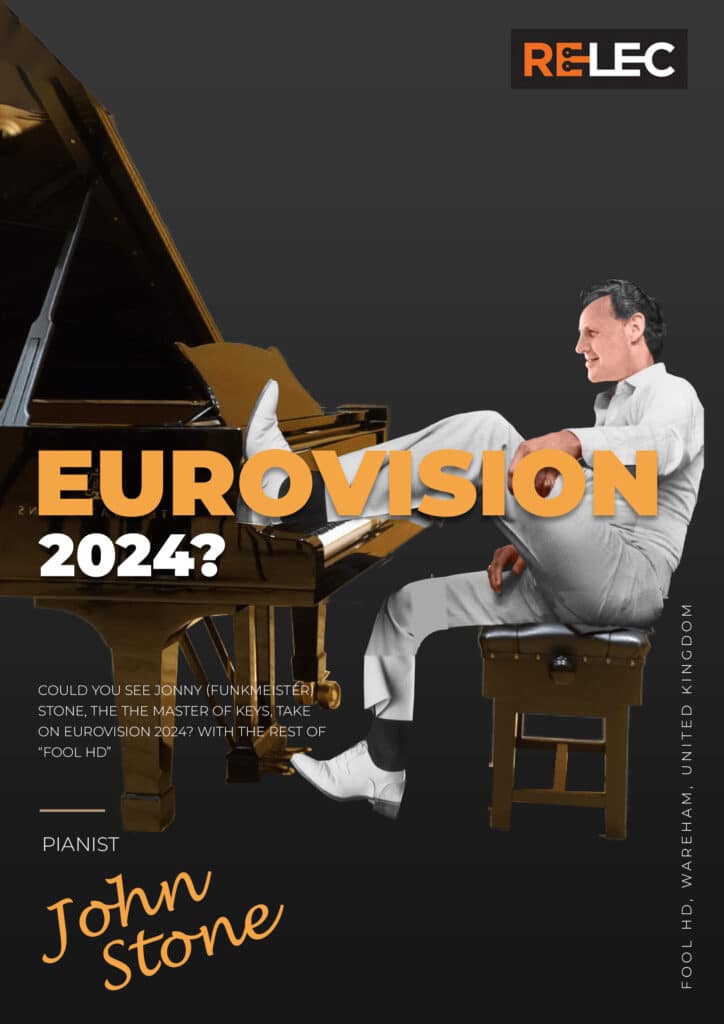 Jonny (funkmeister) Stone, the master of keys, brings an infusion of Euro-disco magic to the band. With his fingers gliding effortlessly across the keyboard, he creates infectious melodies that transport listeners to a realm of euphoria. Get ready to surrender to the funky beats and infectious rhythms, as Jonny's keyboard prowess injects an extra dose of sparkle into "Fool HD's" musical extravaganza.
Mathew (mad Dog) Rehm - drums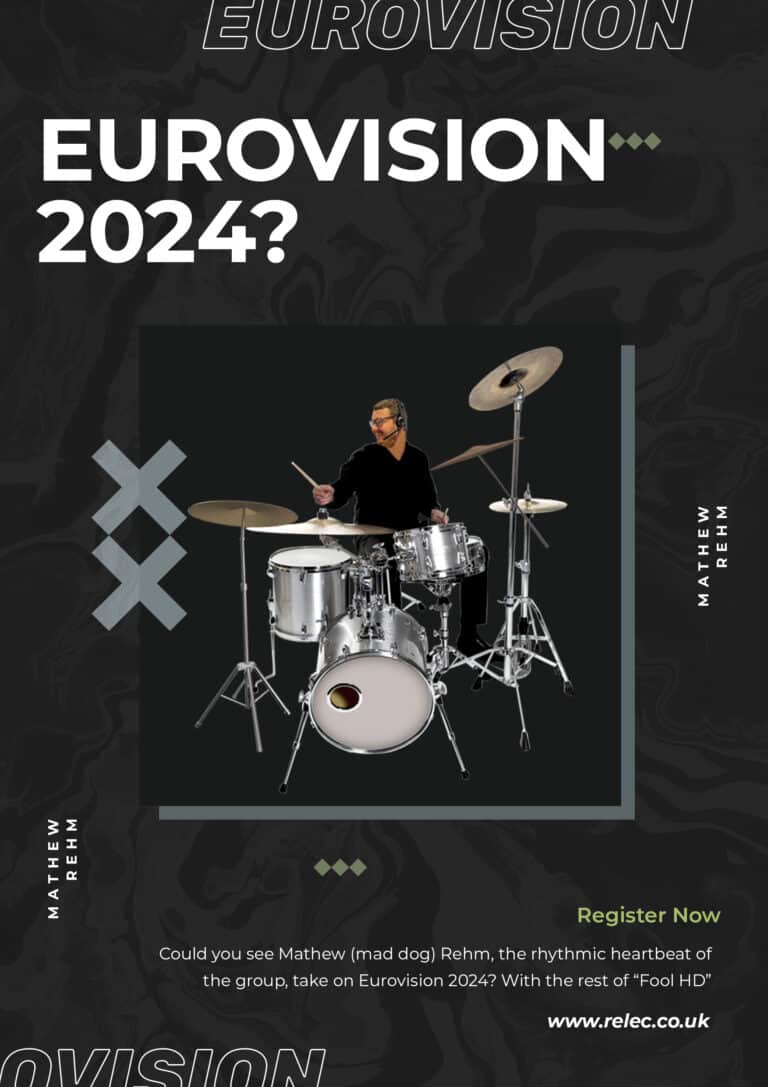 Mathew (mad dog) Rehm, the rhythmic heartbeat of the group, is the driving force behind the band's energy. With his thunderous drumming, he sets a pulsating tempo that reverberates through the crowd, eliciting wild cheers and sending fans into a frenzy. Mathew's infectious energy and lively drum fills will ensure that every performance is an unforgettable spectacle of joy and pure musical elation.
"Fool HD" promises to deliver a Eurovision-inspired experience like no other. Prepare to be swept away by their dazzling stage presence, flamboyant costumes, and irresistible pop hooks. They start rehearsals for their debut album next week which will be laden with euphoric dance beats and heart-stirring ballads, will transport listeners on a kaleidoscopic journey through the realms of pure kitsch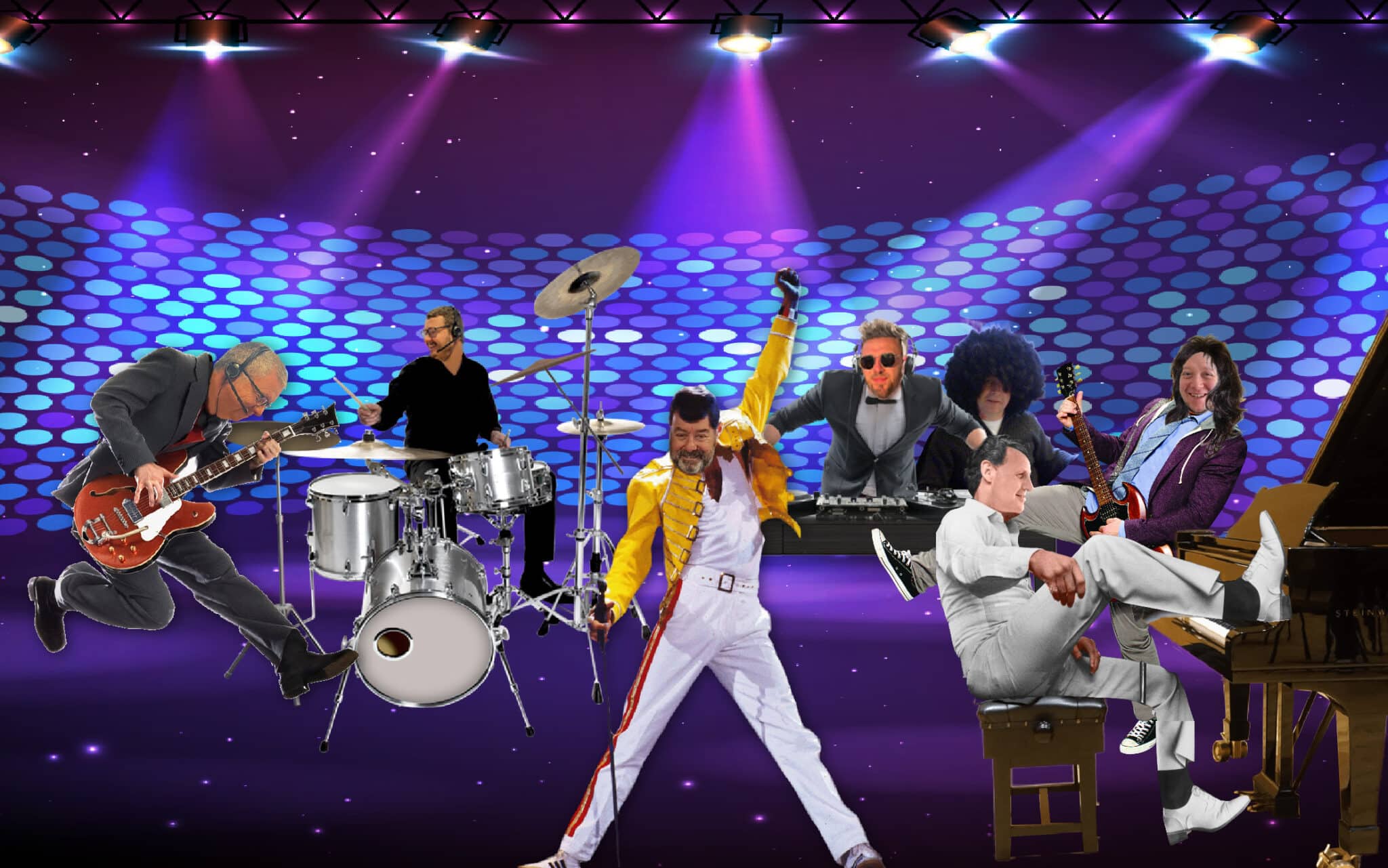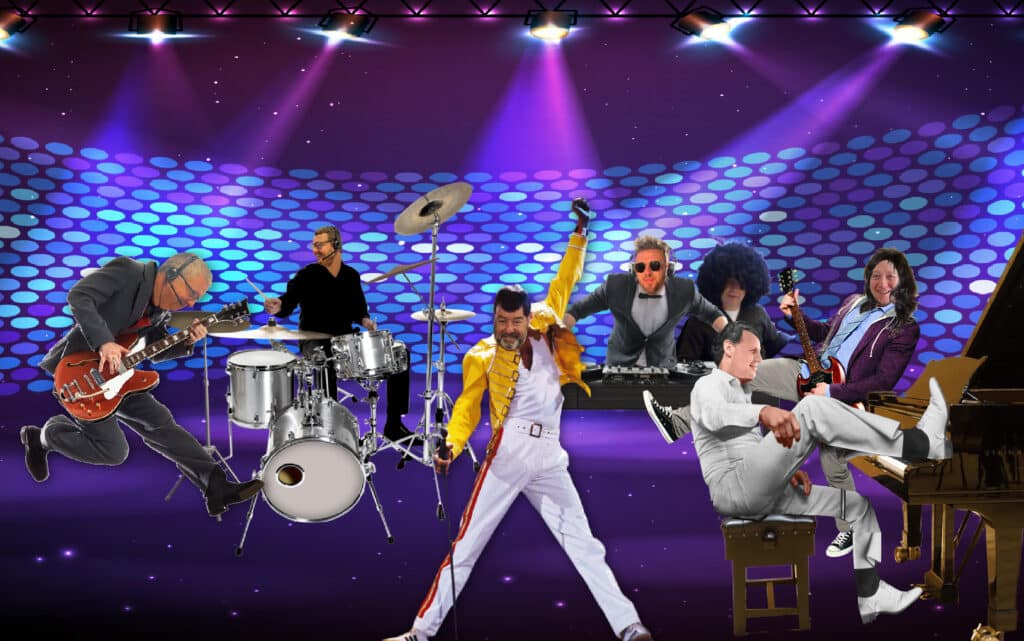 "We want to capture the essence of Eurovision and infuse it with our unique musical talents," said Callum Croucher, the band's manager & MC. "With 'Fool HD' we celebrate the creativity and camaraderie of our talented staff members, bringing joy and huge amounts of laughter to audiences across the Sandford Lane Industrial estate. First Wareham and next stop Eurovision 2024?"
GET IN TOUCH TODAY – 01929 555700
Here at Relec Electronics, we have worked closely with our key suppliers for over 40 years. We specialise in many industries, including; automotive, industrial, transportation, instrumentation & defence. We have a team of dedicated engineers ready to support you throughout the design process. We also carry stock of all standard modules and accessories for next day delivery.
Let's make this easy and call us today.
Follow us on Facebook, LinkedIn & Twitter for updates on all of the latest Power Conversion & Display products.
Sign up to our monthly newsletter below, and never miss out on our updates of industry news, we release news/blog pages weekly with news from the power and display industries.
Relec Electronics holds the highest standards towards finding you the ideal solution for your application. We truly believe "Standard is Just the Beginning". Get in touch with our technical team today.
sign up for our newsletter
Enter your email address below
why choose relec?
Faster

Our aim is to get back to you with an initial response within the hour.

Attention to detail

We pride ourselves on getting you the right product, at the right price and on time.

New ideas

We are constantly looking for latest technology and products for your applications.

Beyond standard

It's not just about the product.  Our service goes way beyond the norm.

Easy

We want to make your life as simple as it can be. Call us to find out what we can offer.