IPS Displays solve 4.3" TN TFT shortage
17th June 2021
IPS Displays solve 4.3" TN TFT shortage
A shortage of 4.3" TFT displays has caused considerable disruption in the display market. Many manufacturers are refusing to accept new orders for 4.3" TFT TN panels in order to meet the increased demand for larger panels which are specified for consumer products and in automotive designs.
Relec's partner, Digiwise, offers drop-in IPS (In Plane Switching) TFT replacements for many 4.3" TN TFT displays. Relec offers a series of 4.3" TFT displays from Digiwise for HDMI, LCD TFT and touchscreen panel displays.
One of the reasons why TN (Twisted Neumatic) TFT panels are so popular is that they are inexpensive, making them ideal for cost-sensitive applications where space is limited. A shortage of 4.3" TN TFT displays can disrupt supply, hamper innovation and delay time to market in what are often incredibly competitive areas.
Instead of having to find and source alternatives, display engineers can fulfil design criteria and introduce new, cost-efficient and innovative products to market.

This option not only solves the supply issue but overcomes many of the technology challenges of TN TFT displays. While TN displays are inexpensive, they suffer from poor viewing angles and grey scale inversion when viewed at anything other than an optimum angle or direction. IPS technology, on the other hand, offers a wide viewing angle and improved colour balance. IPS arranges and switches the alignment of the crystal molecules between the glass substrates. This reduces the amount of light scatter in the matrix and means that the displays have a near 180 degree viewing angle as well as vastly improved colour balance when viewed from any angle or direction.
IThere are standard panels available, but Relec and Digiwise also able to offer support for custom TFTs and touch panels. This means that even if a supplier says a 4.3" TN TFT display is unavailable, Relec and Digiwise can supply the equivalent size in superior IPS technology. The screen can also be modified to meet a specific application's requirements. Customisation options include optical bonding, surface treatments, mounting frames, enhancement films or changes to the PCB layout or connector positions. In this way, IPS TFT displays can be modified to match legacy products to be used as replacements as well as used in new designs to create new and innovative displays.
4.3 Inch TFT Displays from Digiwise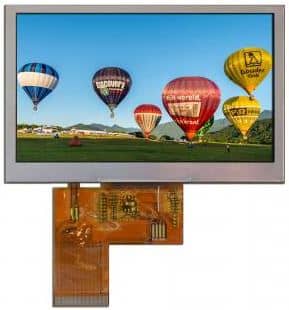 Screen size: 4.3″ WQVGA
Active area: 95.04(W) x 53.86(H) mm
Resolution: 480 RGB x 272 Pixels
Interface: 40 pin parallel RGB-24 bit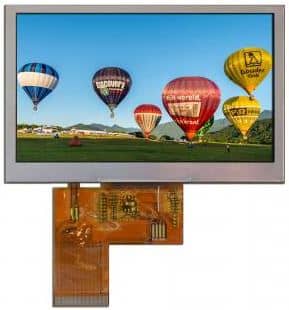 Screen size: 4.3″ WQVGA
Active area: 95.04(W) x 53.86(H) mm
Resolution: 480 RGB x 272 Pixels
Interface: 40 pin parallel RGB-24 bit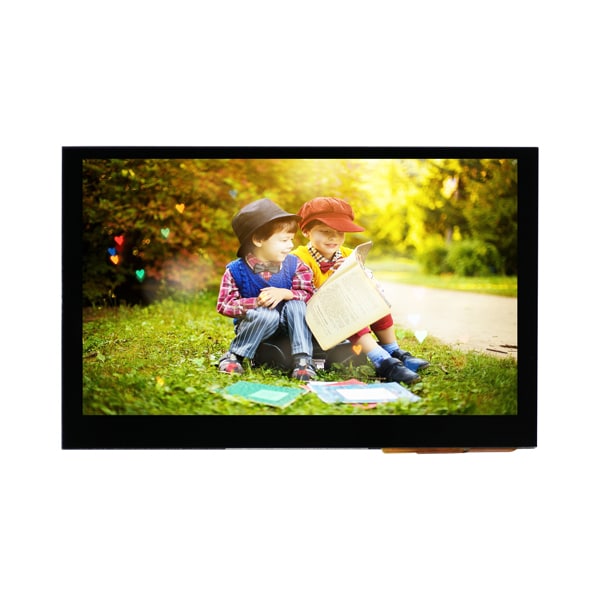 Screen size: 4.3″ Widescreen WVGA
Active area: 95.04(W) x 53.86(H) mm
Resolution: 800 RGB x 480 pixels
Interface: HDMI Input
Operating temperature range -30° to +80°C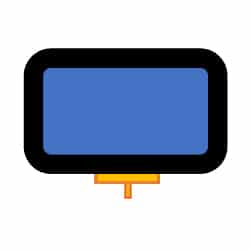 Screen size: 4.3″ WQVGA
Integrated touchscreen 0.7 or 1.1mm glass
Active area: 95.04(W) x 53.86(H) mm
Resolution: 480 RGB x 272 pixels
Interface: 40 pin parallel RGB-24 bit


GET IN TOUCH TODAY – 01929 555700
Here at Relec Electronics, we have worked closely with our key suppliers for over 40 years. We specialise in many industries, including; automotive, industrial, transportation, instrumentation & defence. We have a team of dedicated engineers ready to support you throughout the design process. We also carry stock of all standard modules and accessories for next day delivery.
Let's make this easy and call us today.
Follow us on Facebook, LinkedIn & Twitter for updates on all of the latest Power Conversion products.
Sign up to our monthly newsletter below, and never miss out on our updates of industry news, we release news/blog pages weekly with news from the power and display industries.
Relec Electronics holds the highest standards towards finding you the ideal solution for your application. We truly believe "Standard is Just the Beginning". Get in touch with our technical team today.
sign up for our newsletter
Enter your email address below
why choose relec?
Faster

Our aim is to get back to you with an initial response within the hour.

Attention to detail

We pride ourselves on getting you the right product, at the right price and on time.

New ideas

We are constantly looking for latest technology and products for your applications.

Beyond standard

It's not just about the product.  Our service goes way beyond the norm.

Easy

We want to make your life as simple as it can be. Call us to find out what we can offer.