Relec September 2018 Newsletter
19th September 2018
Fully isolated bus transceiver modules from Mornsun – CAN/RS232/RS485
Our September newsletter looks at a product group which is a bit of a departure for us here at Relec. Over the past couple of years our ac-dc and dc-dc partners at Mornsun have spent considerable resource developing a range of fully isolated RS232, RS485 and CANbus transceiver modules for industrial applications. The modules are fully integrated and contain a dc dc converter, signal isolation and transceiver module in a single package. This simplifies design, reduces time to market and hopefully saves costs.  Prices on the transceivers start from <£2.50 even at low volumes.
The article below focuses on the CAN bus protocol but is equally applicable to RS232 or RS485. We are more than happy to arrange samples of any of the devices highlighted below if you would like to try one.
A central communication network within a product or a system can be likened to a human's nervous system. Networks continue to evolve but the protocol that has been widely adopted to be at the heart of the modern systems is the Controller Area Network (CAN). CAN bus was originally developed for data communications in automobile networks, is a robust differential signalling, serial communications system. It has quickly gained acceptance into a variety of other industries including aerospace, industrial machinery & medical systems as well as numerically controlled tools and intelligent robots and is now being adopted widely within the railway industry both in train borne and trackside applications.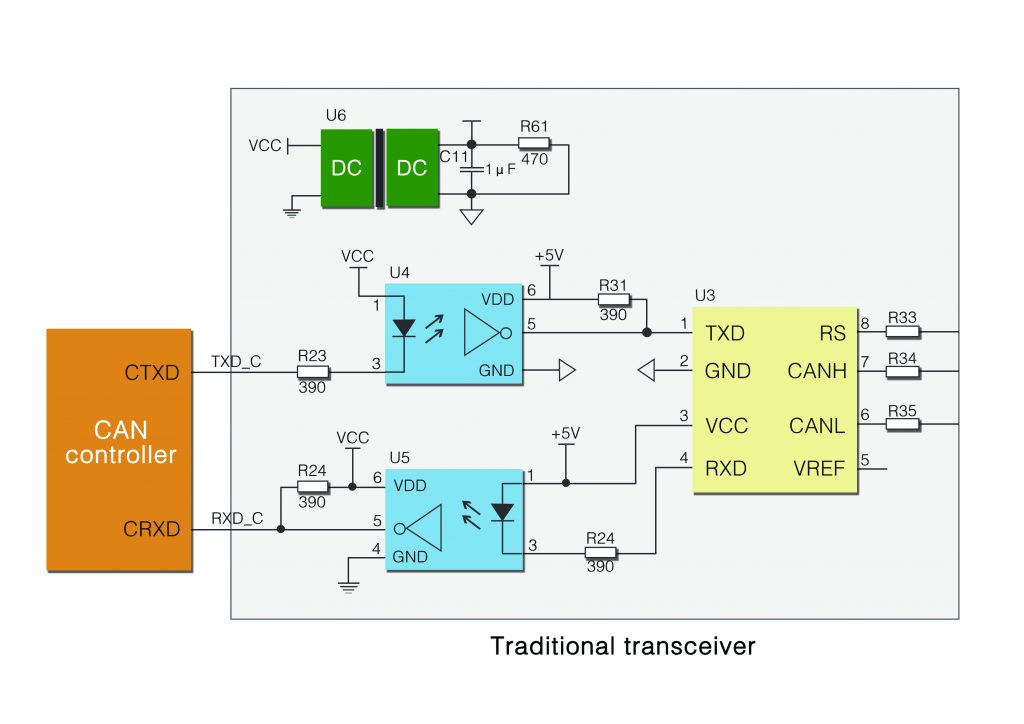 The CAN protocol allows individual parts of a system to be controlled via a 2-wire differential bus which can run throughout the core of the system. Functional elements are placed along the bus at "nodes" and converted by transceiver modules. Traditional transceivers can only receive and send data, which require external isolation chips, opto-coupler and isolated dc dc converter to complete the solution.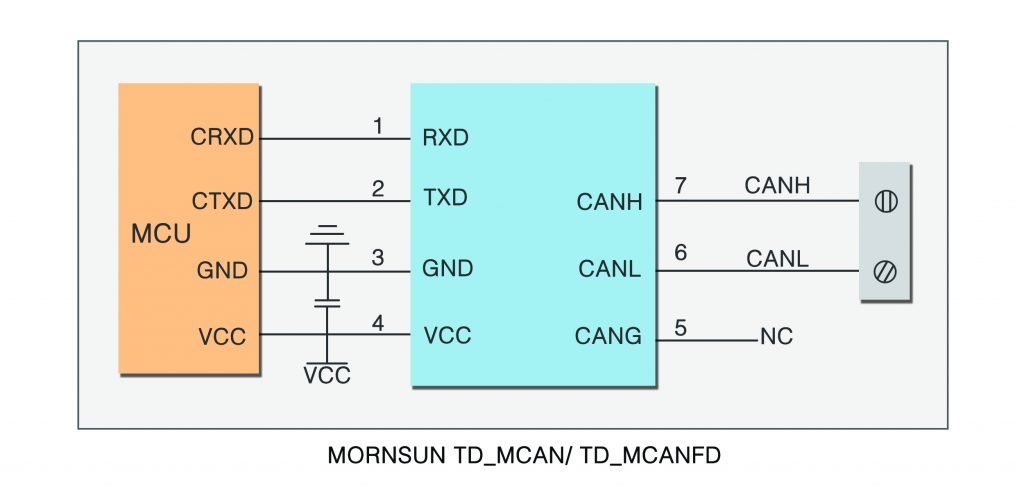 Mornsun have developed a range of fully isolated bus transceiver modules. Each module integrates a transceiver, isolation chip and high efficiency isolated dc dc converter in one single package. Their compact size, low power consumption and high reliability make them suitable for use in harsh industrial environments. Modules are available in either CAN bus, RS232 or RS485 formats. Advantages of this format over discreet solutions are:
Simplicity of design. Just one module to integrate – plug and play
Two-part isolation (3kV) on power supply and signals
Known EMC performance
Baud rates up to 5M (CAN FD)
Modules with suffix CAN FD meet ISO11898-5
Operating temperatures from -40 to + 105 degrees
Low cost, short lead-times

Mornsun's CAN transceivers solve specialised networking requirements for various applications and power supply systems, providing solutions for 5 Volt and 3 Volt operation as well as being compatible with the new CAN FD (Flexible Data rates) standard.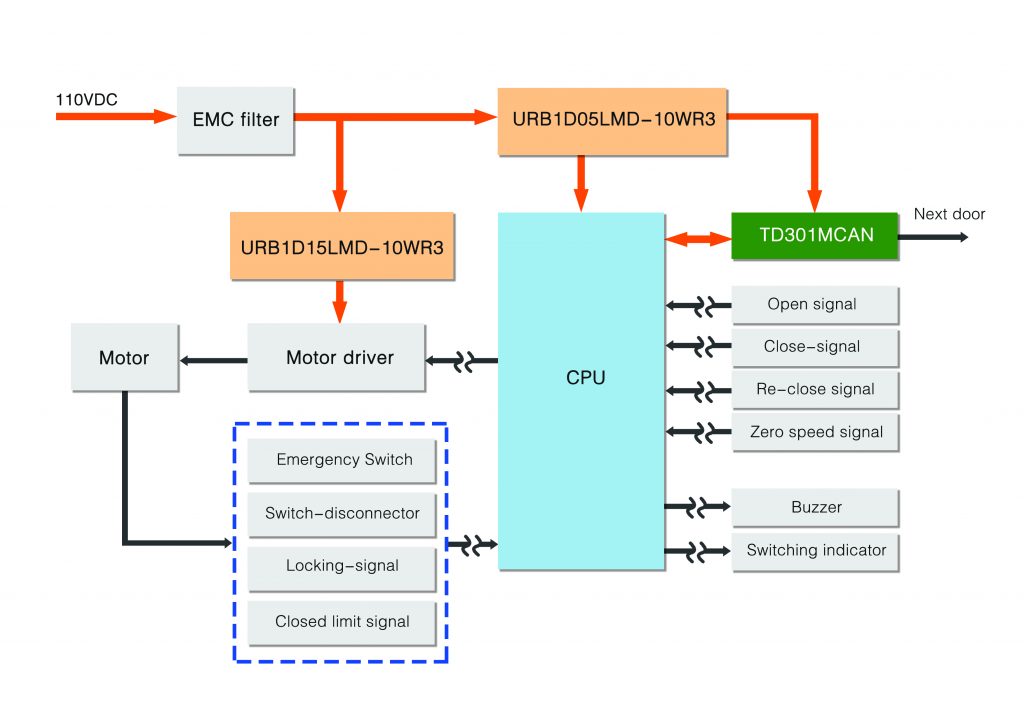 The diagram above shows the integration of dc dc converters and CAN bus transceivers as used in train borne door control systems.
Here at Relec we want to hear from you with your requirements. We have access to a wide variety of products with different inputs, protocols and baud rates. Lead-times for samples are typically 4 weeks, but often shorter. Call us today, we would love to help.
Working with students
With the new academic year nearly upon us, we also wanted to take this opportunity to remind our readership of our pledge to support our universities.  As a specialist distributor, we believe we can offer unrivalled support to both under-graduates and research facilities within our universities.  So, if you are looking for a power supply or dc-dc converter for an assessed project or need advice on something more elaborate, we can help.  Please check out our working with students page or pick up the phone and give me a call.
Thanks again for reading and see you next month.
John Stone
Sales Director
sign up for our newsletter
Enter your email address below
why choose relec?
Faster

Our aim is to get back to you with an initial response within the hour.

Attention to detail

We pride ourselves on getting you the right product, at the right price and on time.

New ideas

We are constantly looking for latest technology and products for your applications.

Beyond standard

It's not just about the product.  Our service goes way beyond the norm.

Easy

We want to make your life as simple as it can be. Call us to find out what we can offer.