R3 Series Fixed Input Voltage DC DC Converters
27th January 2020
The ultimate customer experience with the new R3 Series fixed input voltage DC/DC converters from MORNSUN
When considering using an industrial DC DC Converter R3 Series unit, the absolute essentials are; excellent performance, high quality, and cost-effectiveness.
MORNSUN's first-generation fixed input voltage DC/DC converters met all 3 of the essential requirements. However, MORNSUN is not a company to rest on its laurels and delivered improvements on their first generation with the R2 series including, enhanced product reliability, lower cost through innovative technology and automated production procedures.
MORNSUN's latest generation unit, the R3 Series, attempts to solve some of the industries' wider challenges yet still maintaining the balance between performance and cost.
The Industry Conundrum:
R3 Series Converter Performance vs Customer Experience
Low power (1 – 2 W) DC DC Converters are used extensively in bus communication systems and also to power isolated sensors. Traditionally these converters have been based around the Royer auto-self-excited push-pull circuit. Whilst simple and cheap to produce, it has many inherent defects including lack of short circuit protection, poor start up into highly capacitive loads and high standby power consumption. Figure 1 attempts to show the balances and constraints imposed by this topology.
MORNSUN's R3 series fixed input voltage DC/DC converters use a brand new IC technology designed to resolve the conflict between achieving continuous short-circuit protection, capacitive load and start-up capability and in so doing has achieved a performance improvement across all three functions.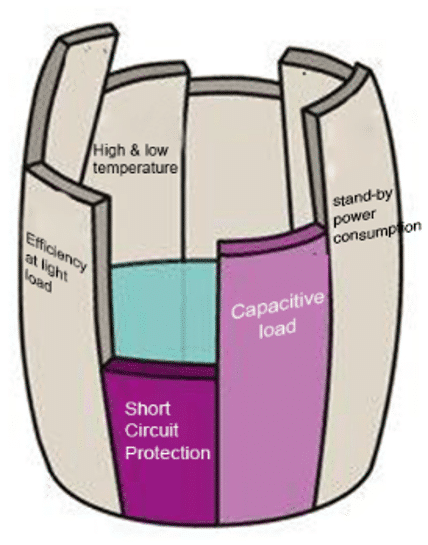 Output Short Circuit Protection (SCP) vs Large Capacitive Load
The lack of short circuit protection is a shortcoming of the Royer Circuit. MORNSUN's breakthrough with the R3 series fixed input DC DC Converter changes the operating mode of the push-pull circuit and allows operation with larger capacitive loads at the same time.
Large Capacitive Load vs Start-up
Extra capacitance often has to be added to the output of a DC DC Converter to reduce the effects of ripple and noise. However, a large capacitor can look like a short circuit to the converter when it starts, causing the converter to either hiccup or sometimes even fail. The Royer self-oscillation circuit has no soft start-up function and has a large transient input current at start-up, which may breakdown the internal switching components causing a short circuit or even the complete failure of the converter. MORNSUN's new technology allows converters to operate with a capacitance 10X that of older topologies.
High Efficiency at Full Load vs High Efficiency at Light Load & Low Standby Power Consumption
Traditionally customers have focused on the efficiency of converters at full load with less focus on the efficiency at light loads and standby power consumption.
Many applications see a DC DC Converter having 3 operating modes. Full load (de-rated in actual use), light load and no-load, of which the light load often accounts for the highest proportion of operating time.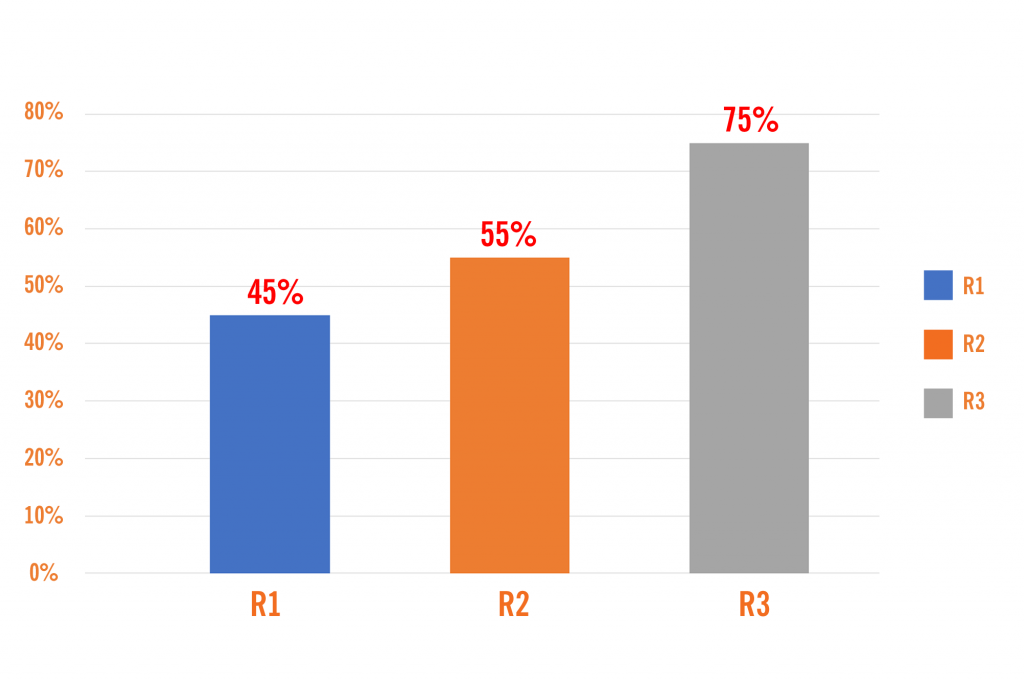 Figure 3 Comparison of efficiency at light load (B0505)
This is especially important, if the system is battery-powered, where there are strict requirements for standby power consumption to improve battery life. Traditional Royer circuits have had no-load currents of the order of 15-30mA. MORNSUN's R3 series has reduced this figure down to <5mA
Stand-by power consumption: TheB0505S-1WR3's standby power consumption is 25mW and no-load current is 5mA (see Figure 4). It is particularly suitable for energy-saving equipment that has a higher requirement for standby power consumption, e.g., portable equipment.
Figure 4 Comparison of Typical No-load Current (B0505, unit: mA)
MORNSUN's innovative engineers have introduced an independent oscillator instead of the Royer circuit and their own bespoke IC controller to the new R3 series. These improvements in IC technology deliver the following significant advantages in short circuit protection, large capacitive loads, start-up performance and light load efficiency.
IC technology provides over-temperature protection (OTP).
The fixed input voltage R3 series have built-in OTP. Once the temperature exceeds its rated value, the converter will automatically go into a dormant state to avoid damage and can automatically recover when the temperature drops to the set value, thus protecting both the converter and the equipment it is powering.
Evolution of the B0505 series and critical performance features
| | | | |
| --- | --- | --- | --- |
| Specifications | B0505S-1WR3 | B0505S-1WR2 | B0505S-1W |
| Ripple & noise (mV) | ≤60 &75 | ≤60 &75 | ≤100 &100 |
| Typ. efficiency at full load (100%) | 83% | 80% | 70% |
| Typ. efficiency at light load (10%) | 75% | 55% | 40% |
| Stand-by power consumption (W) | 0.025 | 0.1 | 0.15 |
| No-load current (mA) | 5 | 20 | 31 |
| Max. capacitive load (uF) | 2400 | 220 | 220 |
| Continuous SCP | YES | YES | NO |
| Operating temperature | -40°C-105°C | -40°C -105°C | -40°C -85°C |
| CE (peripheral circuit) | CLASS B | CLASS B | CLASS A |
Higher Reliability
The high reliability of the fixed input R2 series already had an excellent reputation, and the new R3 series takes this further. The R3 series is highly integrated which reduces the internal component count by over 40%.
The fixed input R3 series uses an independent oscillator rather than relying on the components' inherent characteristics. This promotes higher yields in mass production and leads to a more reliable product.
Cost-Effective & Competitive Pricing
Thanks to MORNSUN's IC technology, the R3 series reduces the number of components, simplifies the assembly process and saves assembly costs. All of which results in a more cost-effective solution and more value for money to the customer.
Backward Compatibility with R1, R2 & R3 Series
The R3 series is 100% compatible with MORNSUN's previous fixed input voltage R1 and R2 series in terms of package sizing and pinning as well as those of leading competitive products. This means that the customers do not need to change PCB design when they replace or upgrade the system.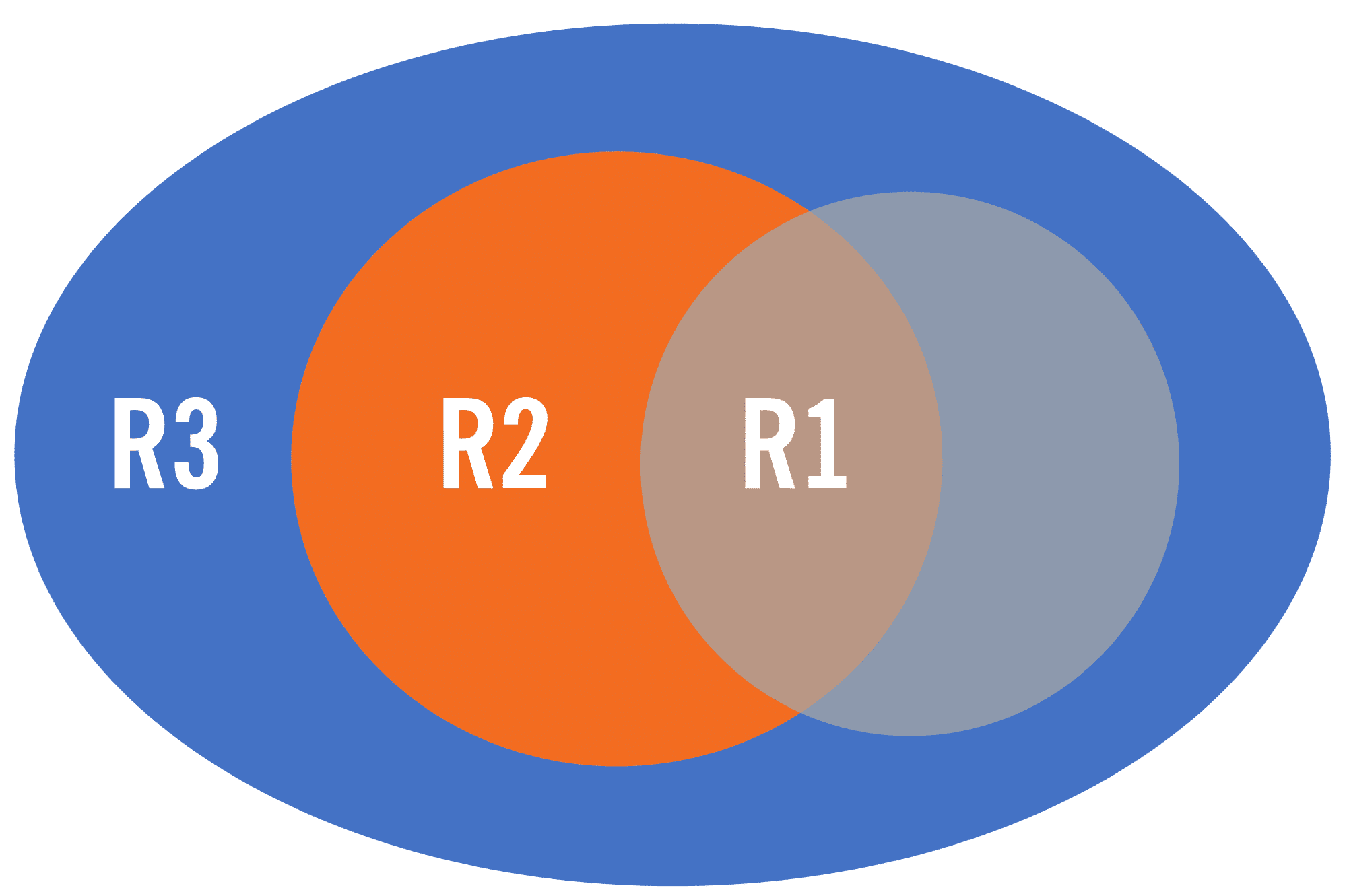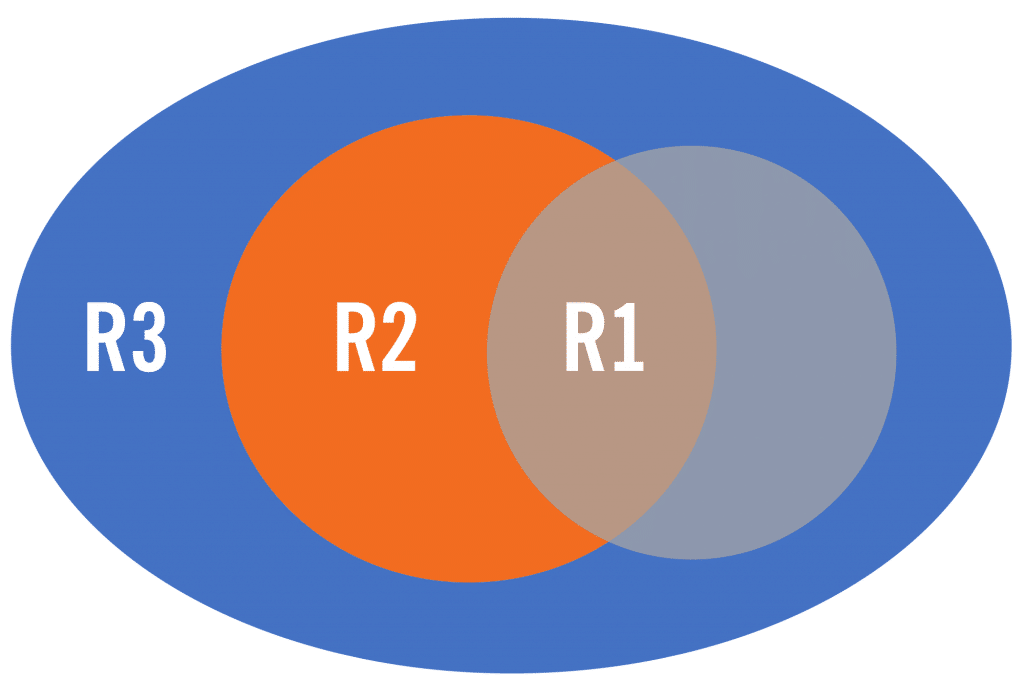 Summary
MORNSUN takes innovation very seriously and is an essential part of its development program for the power industry and to bring improved customer experiences.
The use of independent oscillator IC technology leads the path in a new direction of innovation. The R3 series fixed input DC DC Converters have addressed many of the shortcomings of traditional low-cost components (short circuit protection, large capacitive loads, light load efficiency and over-temperature protection) whilst still reducing costs and maintaining short lead-times of typically less than 4 weeks).
Series
Pwr
(W)
Vin (VDC)
Vo
(VDC)
No of Output
Isolation (VDC)
Package
Dimension (mm)
A_S-1WR3
1
5
±5,±9,±12,±15
2
1500
SIP
19.65*6.00*10.16
B_S-1WR3
1
5
3.3,5,9,12,15,24
1
1500
SIP
11.60*6.00*10.16
A_XT-1WR3
1
5
±5,±9,±12,±15
2
1500
SMT
15.24*11.40*7.25
B_XT-1WR3
1
5
3.3,5,9,12,15,24
1
1500
SMT
13.20*11.40*7.25
B_LS-1WR3
1
5
5,9,12,15
1
1500
SIP
19.65*6.00*10.16
E_S-1WR3
1
5
±5,,±9,±12,±15
2
3000
SIP
19.65*6.00*10.16
F_S-1WR3
1
5
5,9,12,15,24
1
3000
DIP
12.70*10.16*8.20
E_XT-1WR3
1
5
±5,,±9,±12,±15
2
3000
SMT
15.24*11.40*7.25
F_XT-1WR3
1
5
5,9,12,15,24
1
3000
SMT
13.20*11.40*7.25
F_N-1WR3
1
5
5,9,12,15
1
1500
SIP
19.65*6.00*10.16
IB_LS-1WR3
1
5
5,9,12,15
1
1500
SIP
19.65*6.00*10.16
IB_S-W75R3
0.75
5
3.3,5,9,12,15
1
3000
SIP
11.60*6.00*10.16
IB_XT-W75R3
0.75
5
3.3,5,9,12,15
1
1500
SMT
13.20*11.40*7.25
IF_S-1WR3
1
5
5,9,12,15
1
3000
SIP
19.65*6.00*10.16
IF_XT-W75R3
1
5
3.3,5,9,12,15
1
3000
SMT
15.24*11.40*7.25
Relec Electronics has worked closely with our key suppliers for over 40 years, specialising in many industries; Automotive, Industrial & Defence.
We have a team of dedicated engineers ready to support you throughout the design process. We also carry stock of all standard modules and accessories for next day delivery.
Let's make this easy and call us today.
Follow us on Facebook, LinkedIn & Twitter for updates on all of the latest Power Conversion products.
Sign up to our monthly newsletter below, and never miss out on our updates of industry news, we release news/blog pages weekly with news from the power and display industries.
Relec Electronics holds the highest standards towards finding you the ideal solution for your application. We truly believe "Standard is Just the Beginning". Get in touch with our technical team today.
sign up for our newsletter
Enter your email address below
why choose relec?
Faster

Our aim is to get back to you with an initial response within the hour.

Attention to detail

We pride ourselves on getting you the right product, at the right price and on time.

New ideas

We are constantly looking for latest technology and products for your applications.

Beyond standard

It's not just about the product.  Our service goes way beyond the norm.

Easy

We want to make your life as simple as it can be. Call us to find out what we can offer.